Liverpool has remained on top in the last two seasons much credit given to the manager Jurgen Klopp for a job he has done at the club since his arrival.
The Germanish boss leads Liverpool to end the thirty years drought for the trophy last season in style with the reds winning the premier league with a big gap from their opponents.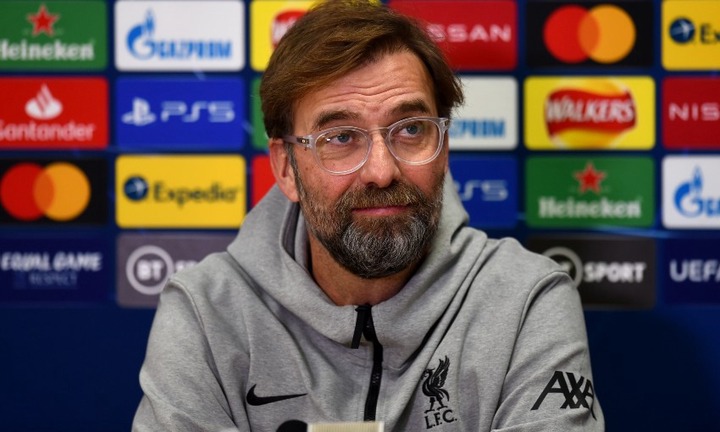 Manchester City also has been a top club under the Spanish coach Pep Guardiola being the main competitor of Liverpool in the last two seasons in the premier league.
But this season's Liverpool performance has surprised many as they were to be one competing with City for the title.
This made the Reds manager Jurgen Klopp state the difference between his side with Pep Guardiola's Manchester City.
According to the Mirror, Klopp says City has money to spend during transfers and so they were able to add more quality faces on their squad compared to the Anfield based club.
He marks this as a big difference between the two clubs saying that's why he is struggling as his best players were injured at a time he needed them most.
Manchester City is prepared to win the title while Liverpool is struggling to get champions league spots which according to Klopp is a difficult war. Fans are hopeful he will manage to get champions league football next season amid these struggles.
Content created and supplied by: Sirez.com (via Opera News )