Arsenal and Manchester United clashed in very many matches they played against each other. Everyone until now has his version of how Arsenal and Manchester United's rivalry began. According to Sir Alex Furgerson, he believed that it began in January 1987 during their clash when David Rocastle was sent off the pitch for retaliating a foul on Norma Whiteside. In 1990/1991, the scuffle started when Anders Lumpur scored a winning goal for Arsenal after contesting the ball against United's Defender Denis Irwin. Nigel Whiteburn's tackle on Irwin caused reataliaton by Brian McClair a united player who pushed Whiteburn onto the advertising hoardings as all the other players barred goalkeeper David Seaman in a scuffle that took about 20 seconds.This led to fines awarded to some of the players by their clubs. Both United and Arsenal points were deducted. This went further affecting Arsenal manager who was also deducted salary. In their next meeting at Old Trafford, Manchester United through a 19 year old's hat-trick Lee Sharpe Led united to a 6-2 victory. In 1996 October, Arsenal's Arsene Wenger took over as the coach. He was criticized by Sir Alex Furgerson.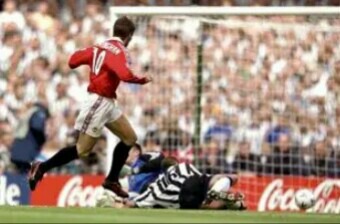 The first meeting of Arsenal facing Manchester united was at the Old Trafford in 16th November 1996. In this match, Arsenal lost through own goal from Nigel Whiteburn's involvement. This evoked the 1990 incident that involved United's goalkeeper Peter Schmeichels and Arsenal's striker Ian Wright. The striker challenged for the ball with two legs and hit Schmeichels with his studs. This led to the Police getting into the field to separate the players after final whistle. Wright then made allegations against Schmeichels of racial discrimination which was then investigated criminally. Speaking to sky sports, Furgerson denied the allegations stating that the claims against Schmeichels was a "slur" against the Club. Wenger claimed that Ferguson was speaking too much and that He should let Justice do its work. At this point, FA intervened and in March is when the ruling was made. Charges against Schmeichels were dropped and they were asked to make a public reconciliation. After the reconciliation now it was a turn for the Manager's to start their own hatred. Wenger had been advised against the Premier league extending the season to ease United's tight fixture to which Furgerson publicly revoked. The duo met on a FA cup semi finals in 1998 . The game ended 1-1 after 90 minutes of playing with united having a Roy Keane's red card and and a penalty save by Schmeichels. In the extra time, Ryan Giggs picked up the pace moving past all the defenders and scored a winner goal for United. The match ended in a sporadic fight, Beckham being carried out of the field as reported by Matt Dickson in The Times.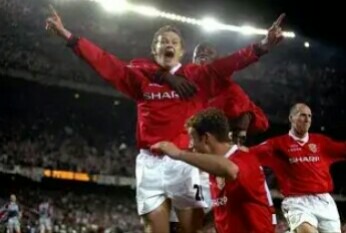 Manchester united went on completing the treble by winning UEFA champions league. This was a record breaking moment for United as until now no other English club has managed to win the treble. Arsenal FC have never managed to get even close to winning during their playing time even after Arsene Wenger Left.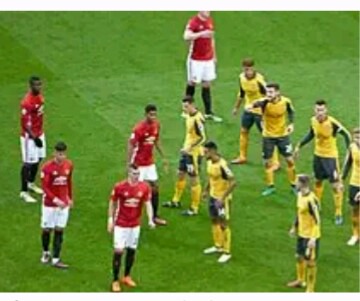 From your opinions, do you think that even in future Arsenal will ever manage to break this difficult record by Sir Alex Furgerson Manchester United of winning the Treble?
please share this with your friends and see their comments on this. Don't forget to follow in advance.
Content created and supplied by: AndreyH (via Opera News )