A teams sustainability is determined by the age of the players in the squad as well as their talent.Most players get to retire at the age of 35 to 42 years of age.when a team comprises more than 50 percent of players with remarkable talent with their age varying from 18 to 26 years,then it is considered as the most sustainable team.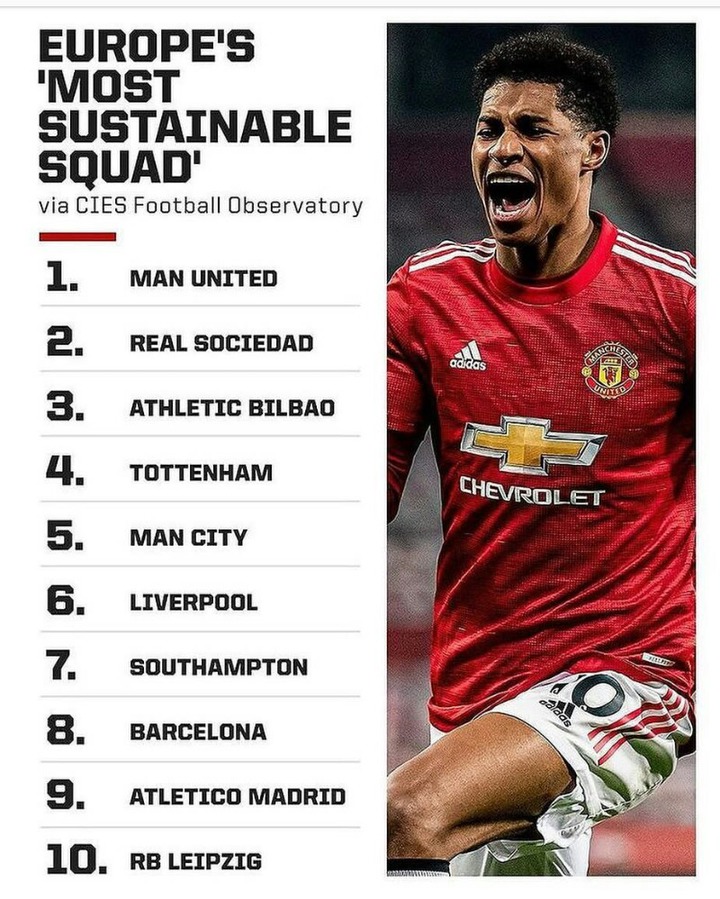 These are Europe's team that are consindered the most sustainable in Europes top five leagues.Manchester united has the most sustainable squad in the premier league.
Real Sociedad that plays in the Laliga is second followed by their counterparts in the Laliga Athletic Bilbao who have been an amazing side this season. Tottenham who play in the the premier are fourth followed by Manchester city who are consindered the best team in the world.This season.Liverpool are sixth followed by Southampton then Barcelona who are the Laliga giants alongside the number nine Athletico Madrid.Nagelsman RB Leipzig are at number 10 and are considered one of the top sides in the near future.
Content created and supplied by: _Tymoh (via Opera News )