Manchester City hosted Tottenham Hotspurs at Etihad Stadium for another most anticipated English Premier League fixture. Manchester City played in 4-3-3 formation while Spurs played 4-2-3-1 formation. Kane came close to score from a mid range free kick but after the ball hit the post.
At halftime the score was 1-0 with Manchester city leading. Rodri scored from the penalty spot but Tottenham fans, players and coach didnot agree with referree decision of giving the penalty. Hojberg tripped Gundogan in the box.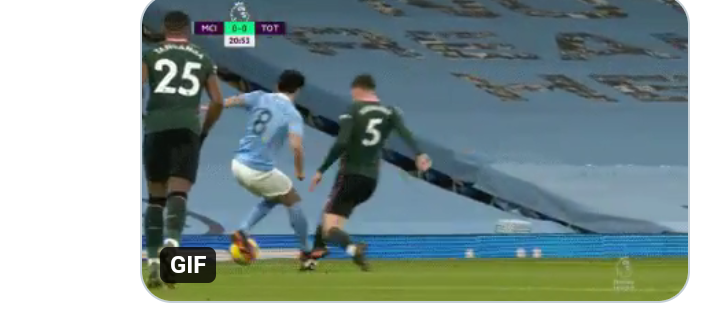 (Photo| Courtsey)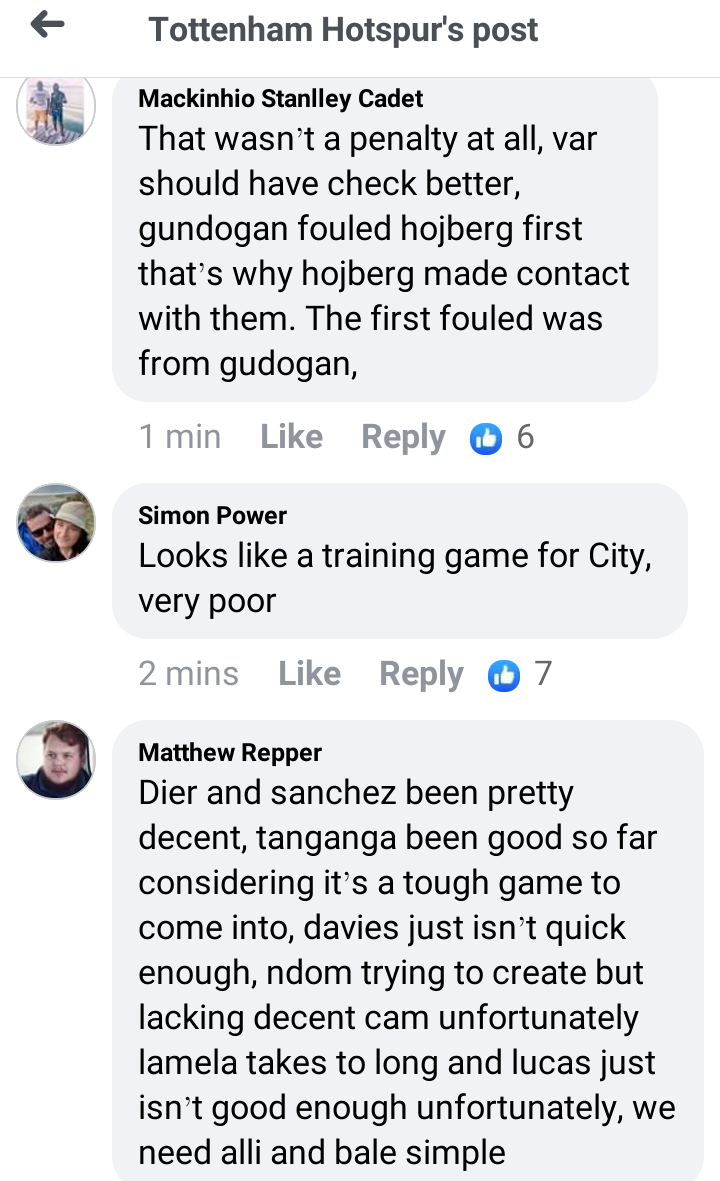 (Photo| Courtsey)
Before halftime, Spurs fans were really disappointed with Lucas Moura and Lamela. Moura was passing the ball blindly costing the team. Lamela was playing roughly and he was at risk of being booked. Moura was replaced by Sissoko after Moura's performance wasnot impressive. At 72' minute Lamela wa replaced with Gareth Bale after a poor perfomance in the field.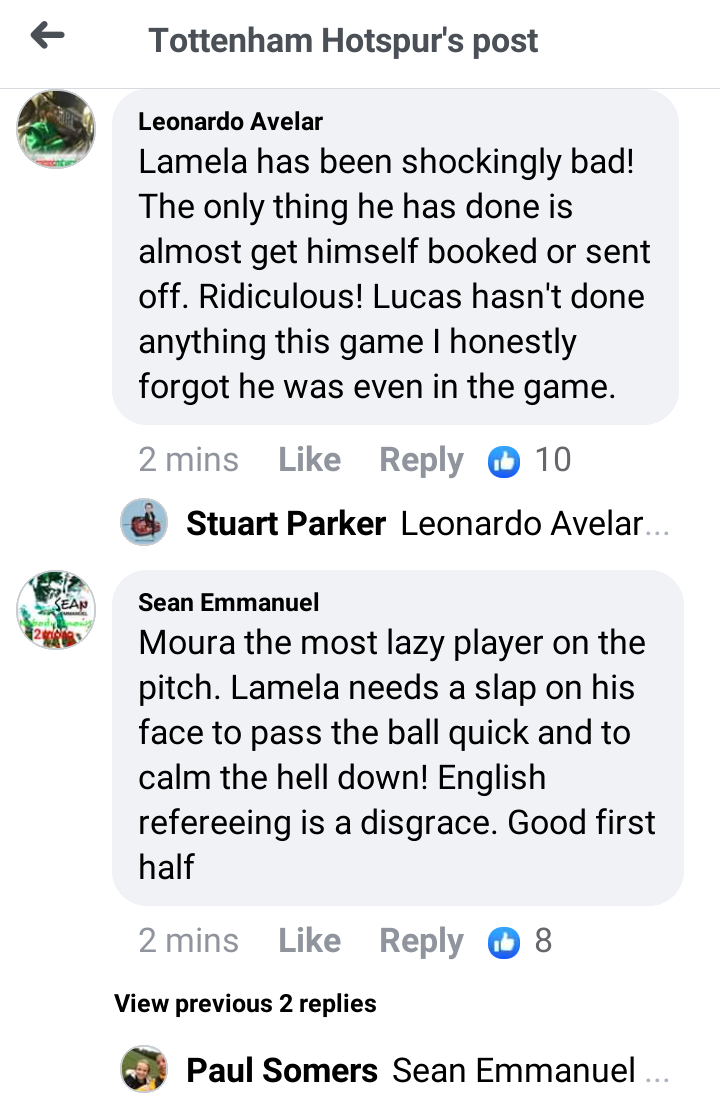 (Photo| Courtsey)
Spurs fans really blamed Hugo lloris and Hojberg after the first goal was scored. Fans were angry because Hojberg's blunders has cost the team 3 goals in 2 games. Spurs fans thought Lloris could have saved the penalty. Do you think the penalty really deserved to be given?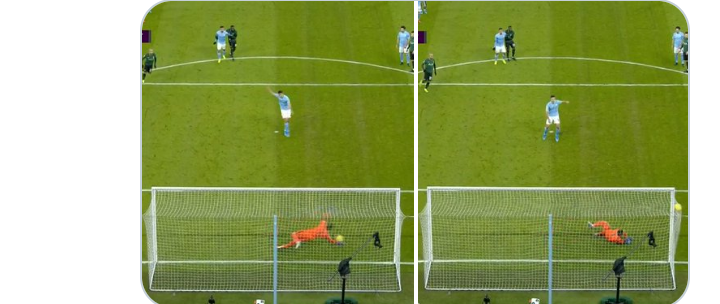 (Photo| Courtsey)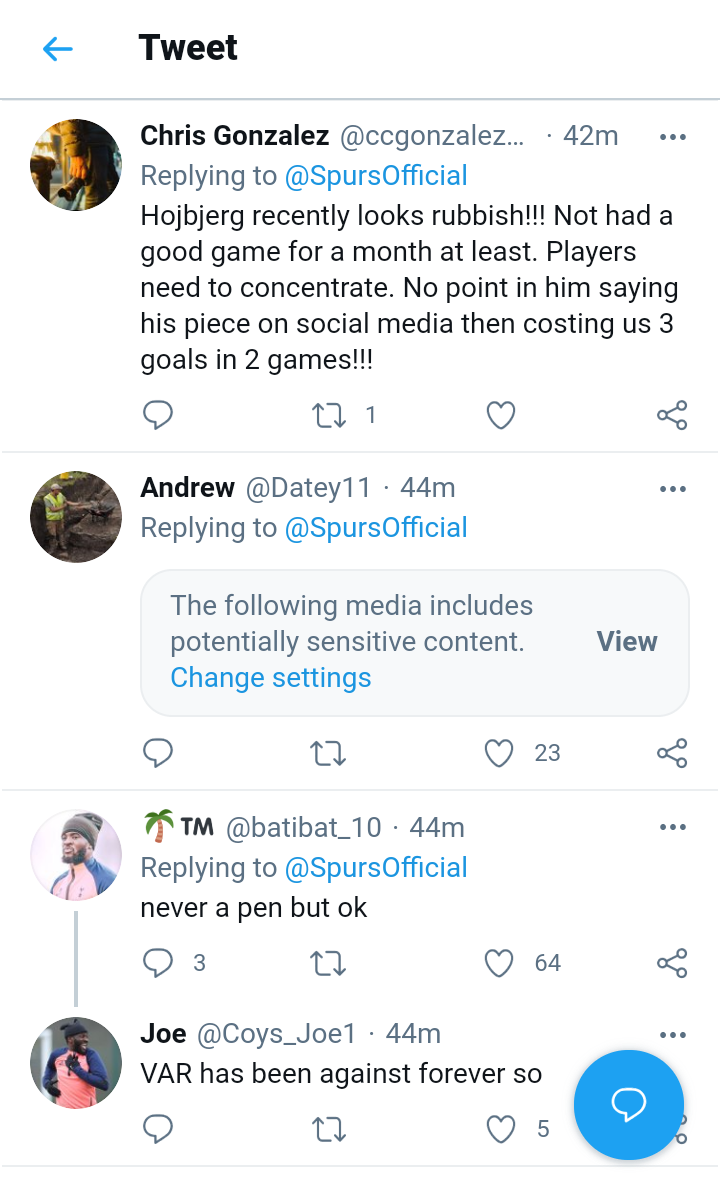 (Photo| Courtsey)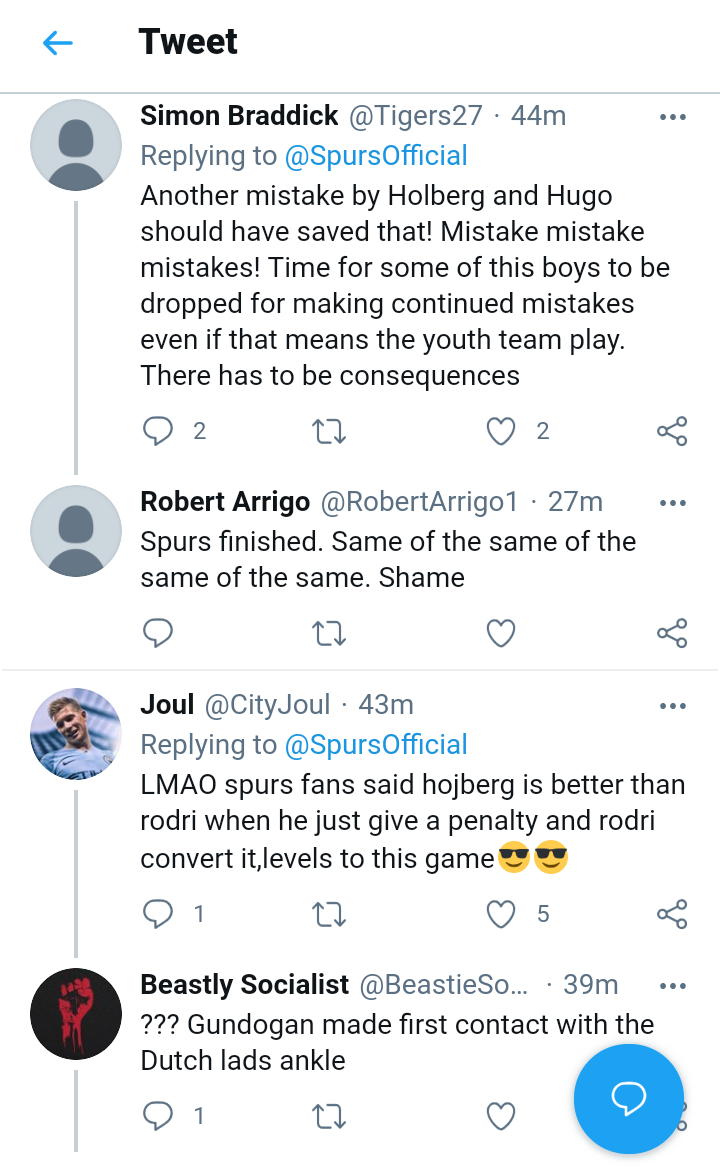 (Photo| Courtsey)
(Photo| Courtsey)
Ederson was extremely impressed when he gave an amazing assist to Gundogan.Man city won 3-0.What do you think Spurs should do for better results in future?
Content created and supplied by: AdamuNaAwa (via Opera News )