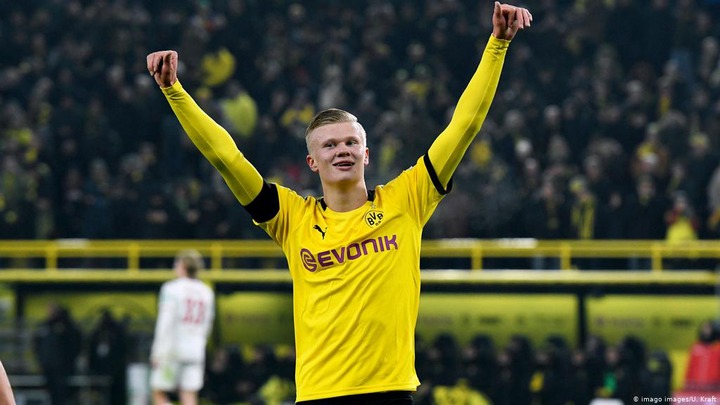 Manchester United was at one point interested in signing Borussia Dortmund teenager strike Braut Haaland before turning to Bruno Fernandes. And now according to the Mirror, Manchester United may revive their interest in the Norwegian striker to come and help them get a trophy next season and bring competition on Martial and Cavani.
But Manchester United legend Roy Kean has cast his doubts for his former club signing Haaland saying is not a good idea as the Borussia Dortmund man is not a top striker and therefore not suitable for United. According to the Mirror, Kean says United are poorly managed club and when Haaland come in he won't do anything as a striker.
"I don't quite agree with Haaland.
" Why? Sometimes it's not the striker that's the problem when United don't win games, it's the coaching.
"In some games, the striker does nothing in 90 minutes because United are a badly coached club."
Manchester United are on the hunt for first premier league trophy under manager Ole Gunnar Solskjaer and he needs quality players to be successful. In your opinion is Haaland a suitable player for United.
Content created and supplied by: ERisingokingpin (via Opera News )