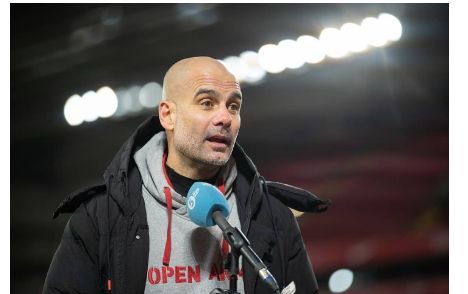 Manchester City manager Pep Guardiola leads his side to thumb Arsenal 1-0 in the premier league clash and maintained 10 points gap between them and the second position Manchester United which ties on points with Leicester City.
Despite this big gap between City and United, Guardiola says Solskjaer's side could stop them and even finish ahead of Manchester City per the Daily Express. Guardiola says the Journey for the title this season is a difficult one but admits they are advantageous they have 10 points gap.
But the Spanish manager has warned his side from relaxing saying Manchester United haven't given up and they will fight until the last minute. Guardiola says a 10 point gap is nothing to be proud of as it is only 3 games and you will be in a tie and so will be difficult yo compete for the title.
According to Guardiola, City needs to be consistent in their games to compete sufficiently otherwise it won't be a surprise for him when he sees United ahead of them which will be a disappointment moment of the season. We will wait and see if Guardiola will keep the win streak in the premier league and finish ahead of the other clubs.
Content created and supplied by: ERisingokingpin (via Opera News )