Betting is a game of luck, but only strategizing your bet is the only thing that will make you win a bet. Those who would want to make a good amount of money from betting would have to use different strategies to make sure that they win a bet and not lose money anyhow from bets which are not strategized. Also, If you would want to increase your chances of winning, then you must employ some of the strategies below to ensure that you win every time you bet.
Take your time to thoroughly familiarize yourself with the sports. This will give you a much better idea of how the leagues are, according to the best performing team, how clubs are ranked, the best players in each club, and how individual matchups are finally determined. As a result, you will be able to make sure decisions on strategized decisions about how a match is likely to end.
Make sure you are up to date on other critical issues, such as lineup, injuries, and if there is any changes in coaches. The slightest change in a team could affect the end results and determine between winning and losing of that particular team.
If everyone is betting on a certain team it is not guarantee that particular team will win. Still check the statistics to determine the form which the team is this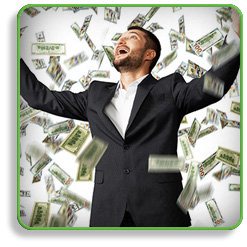 can be helpful when it comes to making decisions on which team to bet on. It might be possible that they know some information about the team that you may not know.
If possible, bet on a single team and stake high to minimize chances of losing that bet. Restrict yourself in selecting a single club which your sure of and bet only on one outcome, never combine outcomes. The more teams you stake on, the more you increase the chances of losing that bet. If you find this article helpful kindly like and follow me for more tips and todays sure bet.
Content created and supplied by: Felix2032 (via Opera News )