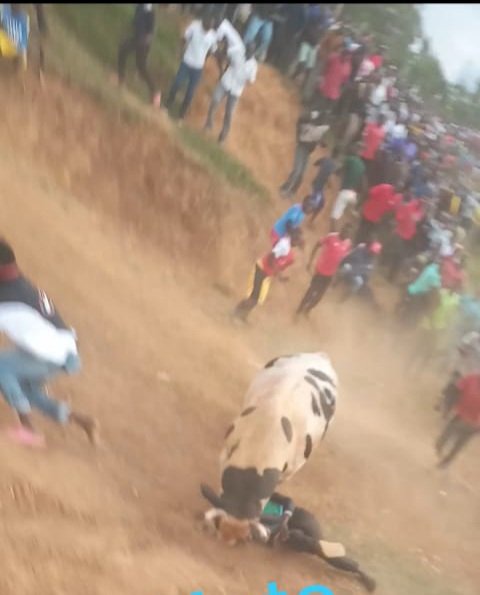 Boni Khalwale on twitter has shared information and photos about what happened in Malinya Stadium where one bull misbehaved by Fighting and chasing people away.
Photos: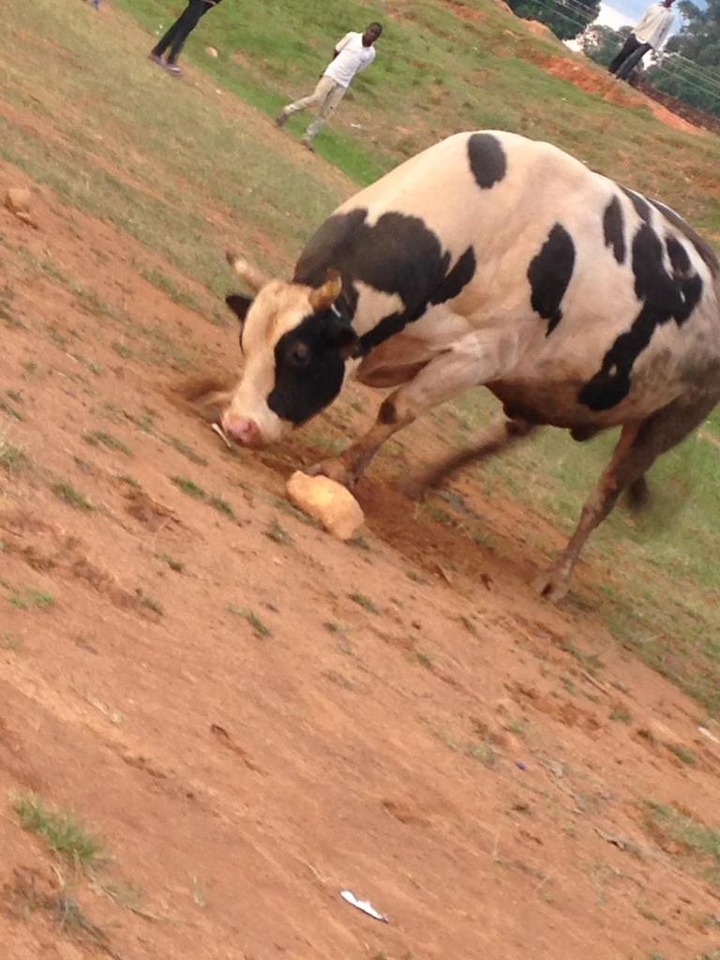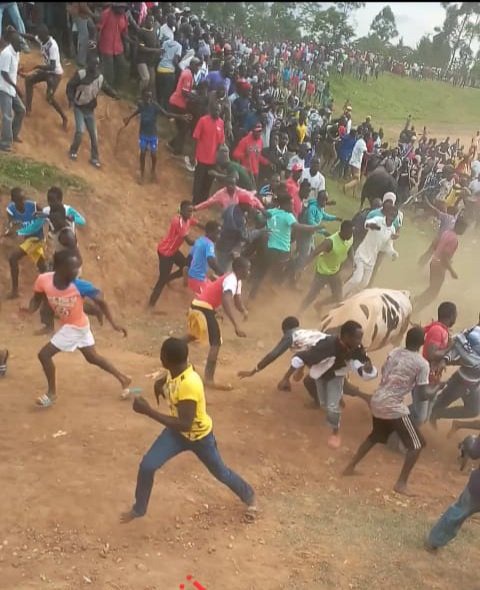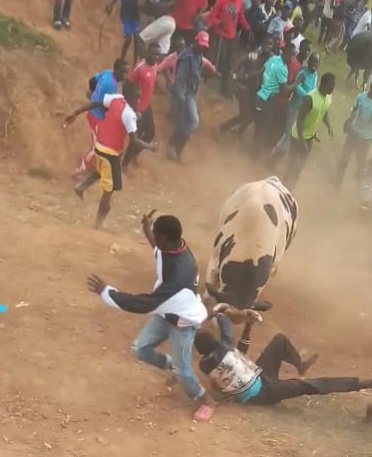 This is what Boni posted on twitter,
"Bullfighting is not for the faint hearted. Action pictures from Malinya Stadium when Sanchez was handed Pogba's bullfighting button https://t.co/4jG3dSQZcS."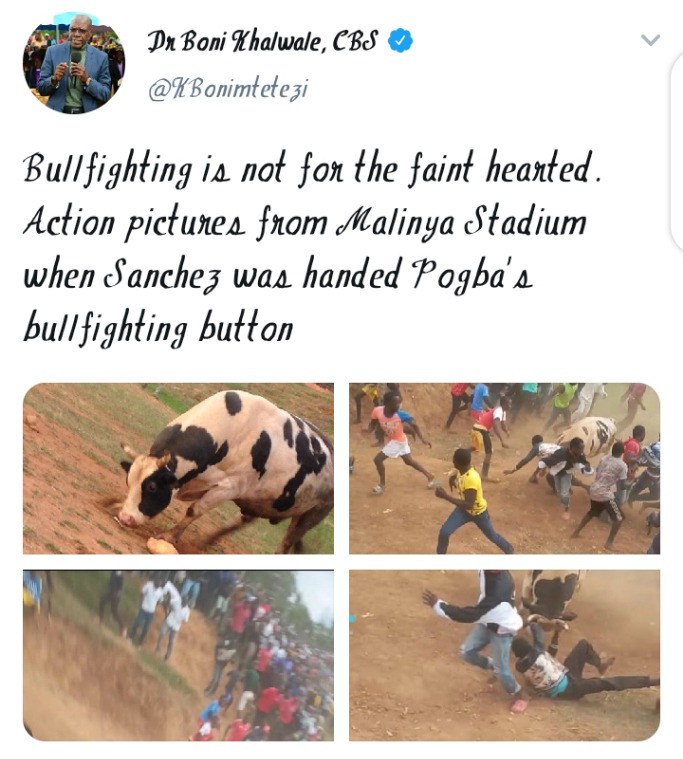 A fan replied to Boni saying,"Hii malinya ilikuwa ya watoto wadogo nakumbuka mbona unasema ilikuwa ya sony unjua unatuchanganya wewe but malinya rip we shall miss your match but sanchez take the action."
Another fan replied saying,"The only thing Luhya's following you do bravely nd i salute them is this.Otherwise they continue to remain flower girls in our elections.Always escorting the major tribes to statehouse."
Another fan replied saying,"Eeeeeeeeih you gave it too much bhangi?????? Or I had to pour someone's blood as the 1st sacrifice????"
Another fan replied saying,"The current political parties have no serious ideology. Their names are unimaginative and do not inspire follower..ship..what does chap chap chap for instance mean..or wiper or jubilee or oranges ..which are not even available in the market..Lemons at least can cure corona ."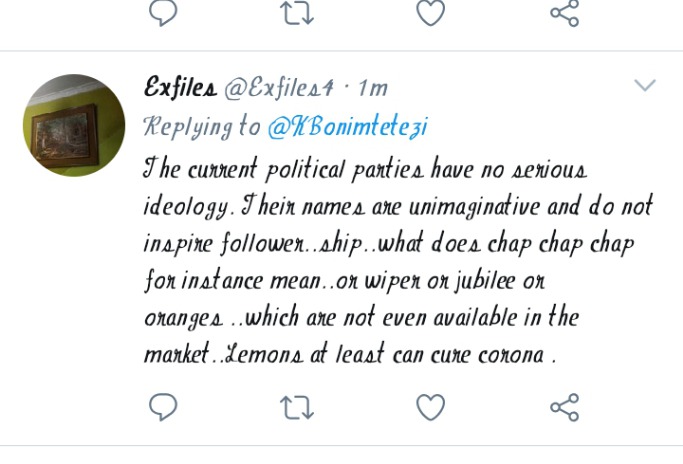 Content created and supplied by: DanGM (via Opera News )