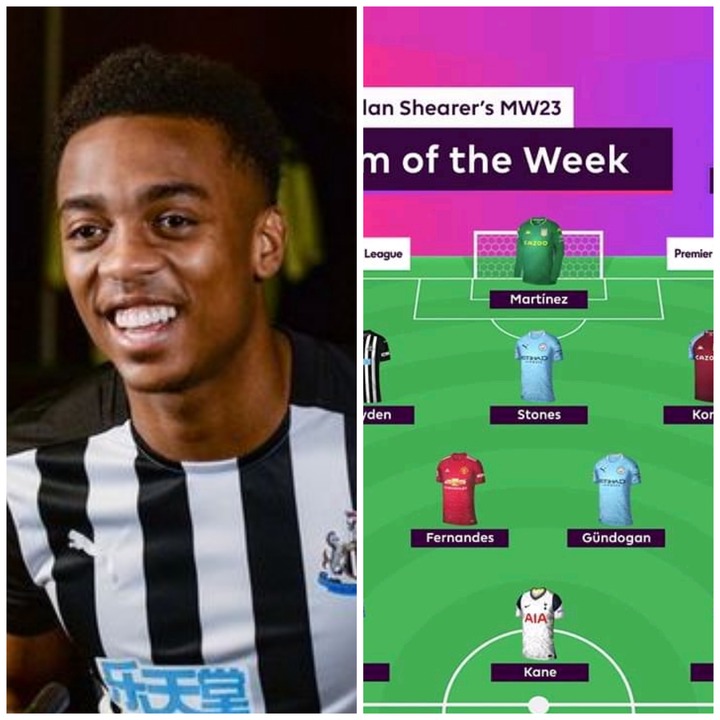 Allan Shearer is the English Premier League top scorers in history.His opinion on football matters is usually taken into consideration.He has his own team of the week that is usually published by the English Premier League.His choice for the last game week is as below.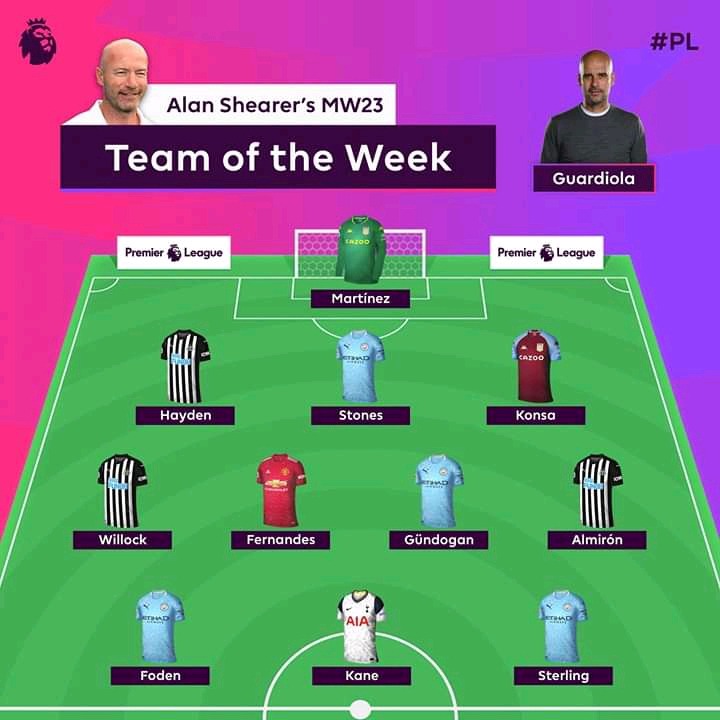 Emiliano Martinez at goal post probably because of his fine saves to deny Arsenal.He also kept a clean sheet at the same time.Hayden of Newcastle deserves too for his fine display during the 3:2 win over Southampton.
Konsa Ngoyo of Aston Villa too had a fine display against Arsenal and also managed to keep a cleansheet.Stones didn't keep a cleansheet however he's done a good job alongside Ruben Dias.
Joe Willock is a surprise one,he however scored a goal on his debut.Miguel Almiron too had a fine display netting two goals that weekend.Ilkay Gundogan scored two after missing a penalty while Bruno Fernandez also scored in their 3:3 draw.
Phil Phoden scored a beauty in their 4:1 win over Liverpool.Same to Raheem Sterling and Harry Kane who inspired their 2:0 win over Westbrom.
Content created and supplied by: WillyKim (via Opera News )