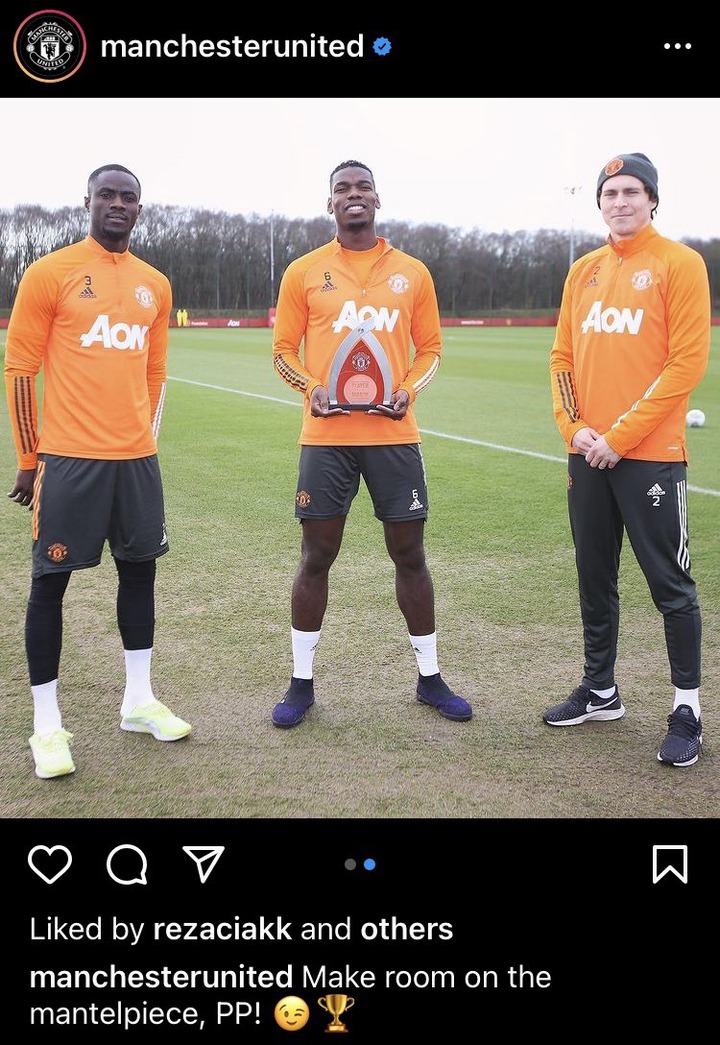 Many Manchester United fans and football fans all over the world knows very well that Manchester United star defender Eric Bailey is a man who likes jokes, and often appears in comic clips trolling his fellow players the most notable one being Paul Pogba. The two are also known as best friends in the club.
After a perfect run during the last month, French world cup winner Paul Pogba was named by the Premier League as the player of the month,a move that really excited the fans all over the world. The midfielder who had struggled during Jose Mourinho's reign at the club and was at the brink of leaving the Red Devils regained his perfect form this year, often scoring decisive goals for the club.
While being presented with the award,his best friend Eric Bailey was not left behind while posing for the photo.
However, something comical was noted in the picture afterwards. Bailey had put on his shoes half way,as he seriously posed for the photo next to the French star. Whether he was tired of putting the shoe on or it was just a style for someone who earns millions of shillings on a weekly basis is still unknown.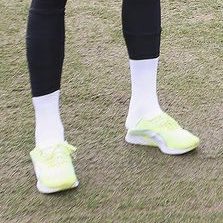 Content created and supplied by: Miltonkhazi (via Opera News )