Arsenal boss Mikel Arteta has set his strategy in the January transfer window was to focus more on outgoings than the incomings. With the likes of Mesut Ozil, who was the highest paid player in the Premier league having gone, Shkodran Mustafi, Sead Kolasinac, Sokratis not gone hase saved upto £736,000 weekly wages in January alone already.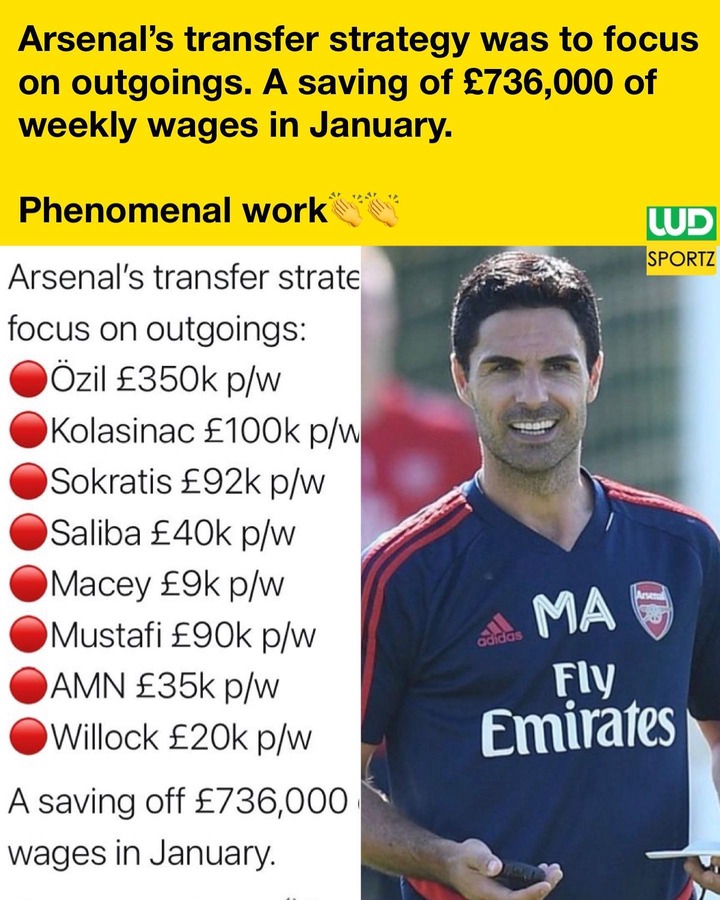 Arsenal manager Mikel Arteta has always talked on the importance of reducing the numbers in his squad ever since he was appointed as the Arsenal manager, has just done that in the January transfer window.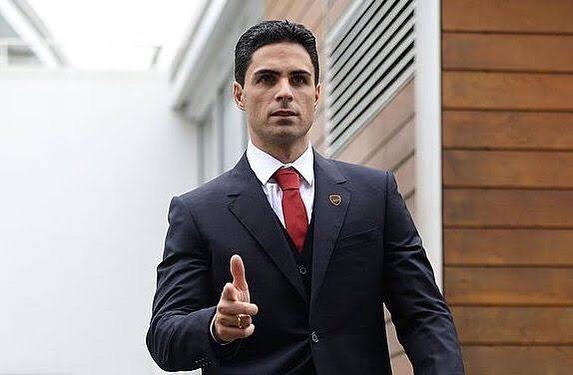 The Spainiard is trying to cement his legacy at the club and by doing this Arsenal has to go through a hard process as we all have seen in successful clubs like Liverpool who now manager Klopp was forced to get rid of a large number of players and brought his own and the results can be seen, Premier league, champions league, Club World Cup and super Cup already under his name.
What do you think about Mike's strategy at the club, will he succeed? let me know down below, like, share and follow.
Content created and supplied by: makeshnews (via Opera News )