Sure prediction for today Football , we have six accurate football prediction's guaranteed to put money in your pocket. We pick safest game's for you to bet on , maximum profit.Here is preview of our today football prediction.
Real Sociedad vs Manchester United
Manchester united are expected to leave to spain tonight for EUROPA knock out stages with Real Sociedad. Both teams have only meets once in 2013/2014 UEFA Champions League where Manchester United wins once in Old Trafford and ended goalless draw in spain. Ole Gunnar solkjaer players have been doing well in the past games and today they will have to make a win. Our prediction is Manchester United to win.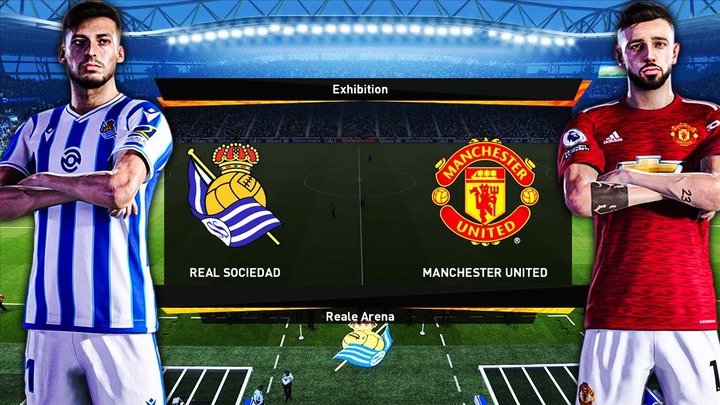 Wolfsberg vs Tottenham
Tottenham are going to meet for the first time with wolfsberg for EUROPA Competition. Spurs are unbeaten in all six games of their European Matches against Austrian side winning and drawing against LASK. Jose Mourniho's players have won there last games with good game mostly in attacking with striker Harry Kane. Our prediction Tottenham to win tonight game.
Crvena Zvezda vs Ac milan
Ac milan are set to travel to Red Star Stadium for clash against Crvena Zvezda for EUROPA Competition. Ac milan are unbeaten in there Europa Matches they have drawn 2 and wins once. Tonight Zlatan Ibrahimovic is expected to start the game. Our prediction is the game to end draw or Ac milan to win.
Slavia prague vs Leicester City
Slavia have win once of there 11 Matches against England side teams. James vardy Striker of Leicester City has scored in his last three matches in major European Competition so tonight game they have high chances for winning but for security purposes we predict draw or Leicester City to win.
Braga vs Roma
Braga are set to meet for there first time in European Competition with Roma. Braga has lost most recent games against Italian opposition, lost five matches of six in knock out stage Tonight game there is high chances for Roma to win . For this game we predicted Roma to win or draw.
That's our early kick off football prediction to make you earn. For maximum profit split teams into two or three to have high chances of winning. Bet responsively, wish you Good luck.
Content created and supplied by: Artimonyvinii3832 (via Opera News )