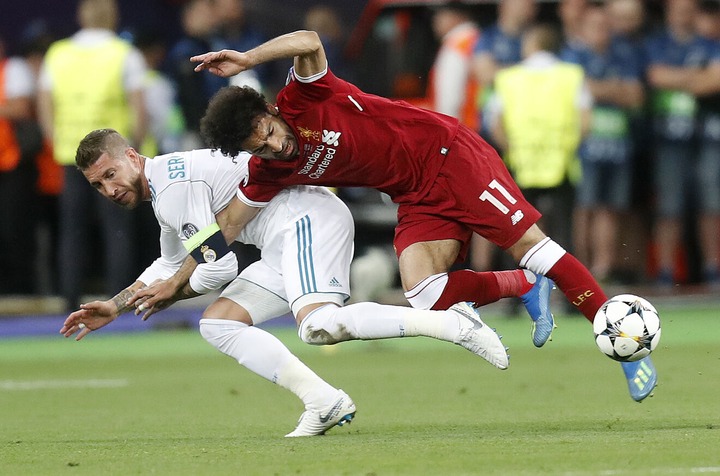 Real Madrid on Tuesday will welcome Liverpool at Santiago Bernabeu for quarter finals of the UEFA champions league.
Liverpool will be looking for a revenge from the 2018 final in Kiev which made them lose 3-1 to Real Madrid. In addition, their star Mohammed Salah picked up an injury fro Sergio Ramos in the first half of the game which made him go off the field in tears.
Reds striker Diogo Jota will be on concern due to his good form in international duty in Portugal. He also scored 2 goals on Saturday at Emirates stadium coming on as a substitute. Thiago and Fabihno may accompany in the midfield since Kabak and Philiips seem to have settled at centre back due to long term injuries from Gomez and Van Dijk. With Fabihno being on defensive midfield enforces the team since Thiago and Wijnaldum will have space to move forward and create chances.
On the other hand, Real Madrid will be without Bale and Ronaldo who however helped the team win the 2018 final. Bale scored two goals coming in as a substitute becoming the man of the match. He is now on loan at Tottenham Hotspur to recover his form. Ronaldo left for Juventus after winning that final and his gap in the team is felt till todate.
The hosts will be without Carvajal and Sergio Ramos who both have injuries. They'll both miss the two legs against Liverpool and that will be an advantage to Liverpool.
Content created and supplied by: Sportscentre (via Opera News )