The match between Leeds and Southampton is tricky.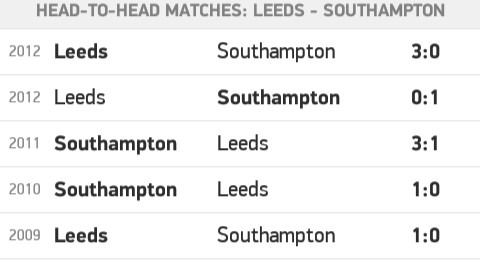 The current Favourites Leeds won twice in their last three encounters and lost thrice.There has been no draw between the two for the five previous encounters.Its not very direct to pick a leed's win even though they still have a higher probability of winning today.However,betting on them smash Southampton and a refund in case of a loss then would be better.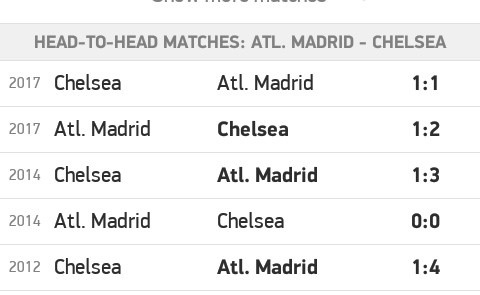 Both Atletico Madrid and Chelsea have been quite competitive in their current leagues.Both teams have been netting their opponents and we have a confidence that today's case might not be different.The rating of the two teams is currently almost equal and it might not be a surprise if a draw is the outcome.However,any team is likely to snatch the win with Chelsea likely to take the advantage of an away goal.Therefore,Chelsea is likely to snatch a first goal and hold to a win or maybe get netted later and hence it may end in a draw.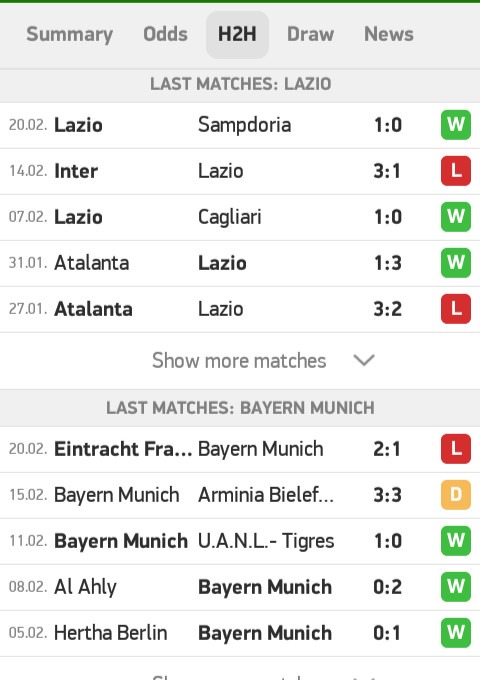 Bayern lost this weekend but that doesn't imply that they are weak.They were perhaps focused on winning today's match against the Italy team Lazio.Perhaps ,Lazio will make a score and maybe the teams end up scoring each other. However,Bayern is a team that keeps surprising teams in Uefa ,most recent being the win against Barcelona last time .Betting on away team to win and a refund in case Lazio decides to embarrass the giants would be safe.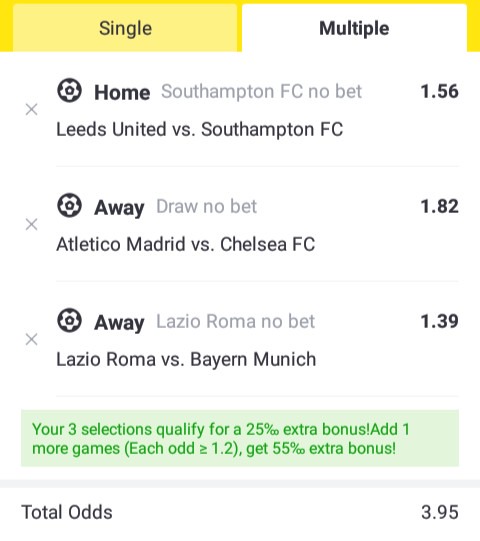 The multibet gives pretty some good cash if it goes through.
Content created and supplied by: Kelvin1x (via Opera News )