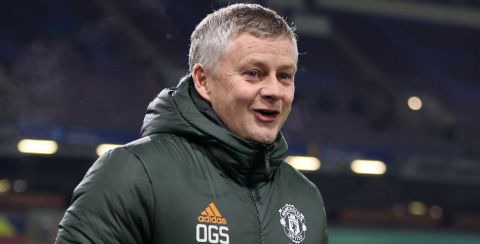 Manchester United manager Ole Gunnar Solskjaer held a meeting with Antony Martial before travelling for their Europa League game against Real Sociedad according to the Daily Express.
The details of the meeting were revealed by United boss saying he talked with Martial about racist abuse. Soskjaer says he encouraged Martial about it and to be mentally strong so that abuse doesn't affect him not to go much into social media.
The manager also says is very disgusting talking about these racists abuse in every pres conference.
"He is mentally strong. Not something anyone should have to go through. We need to encourage him.
"He's not checking all the social media. It is disgusting.
" Talking about it in every press conference in the last 3/4 weeks."
Martial is struggling with form this season and so he has been racially abused by fans who feel he is not doing much on the pitch as he has found it difficult to get goals.
On your side, do these racist abuses affected the performance of Martial. Comment what you feel and like in this article. Also, remember to share with others to get their opinion.
Content created and supplied by: ERisingokingpin (via Opera News )