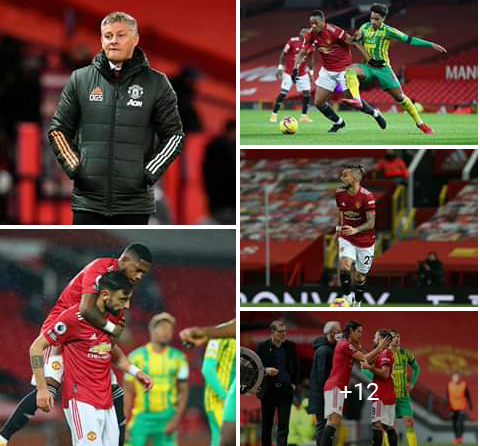 Manchester United secured their first Old Trafford Premier league win in 5 matches after edging West Bromwich Albion 1-0 to seal all the 3 points. Bruno Fernandes twice taken penalty was enough to give the red devils their first Premier league home win; after a goalless draw against Chelsea and Loosing thrice to Crystal Palace, Tottenham Hotspur and Arsenal. Manchester United are currently 10th with 13 points while Westbrom are trailing 18th with 3 points after 9 matches. Manchester City have managed 12 points and currently 12th from 8 games; the lowest at Premier league since 2008/09 and 10 goals scored the least since 2006/07 season. Everton.Edged Fulham 3-2 at Craven cottage to move up to 6th in the Premier league with 16 points while Westham knocked off Sheffield United 1-0 to go above Manchester United with 14 points.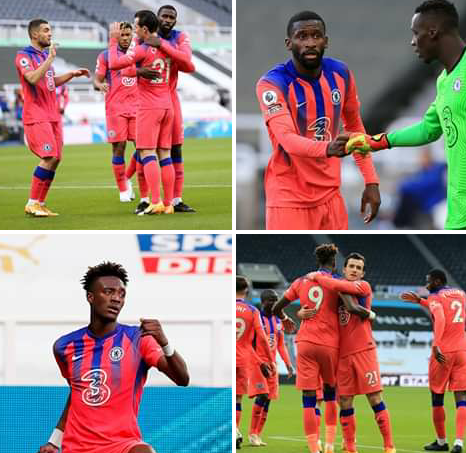 Chelsea moved up to second in the Premier league after edging out Newcastle United 2-0 at St James Park. An own goal by Federico Fernande's who was under Ben Chilwell pressure and Timo Werner cross was slotted in softly by Tammy Abraham to claim the 5th successive victory for Chelsea in all competitions. Frank Lampard new signing Goalkeeper Edouard Mendy kept his 6th Chelsea clean sheet in 8 appearances for Club increasing the Goal difference to +12 in tie with Tottenham Hotspur but Chelsea have scored(22) and conceded(10) more the Mourinho side who have scored (21 goals) and conceded (9 goals). Chelsea are currently second with 18 points; 2 points behind league leaders Tottenham Hotspur in await of Liverpool vs Leceister City clash which will be played late night today.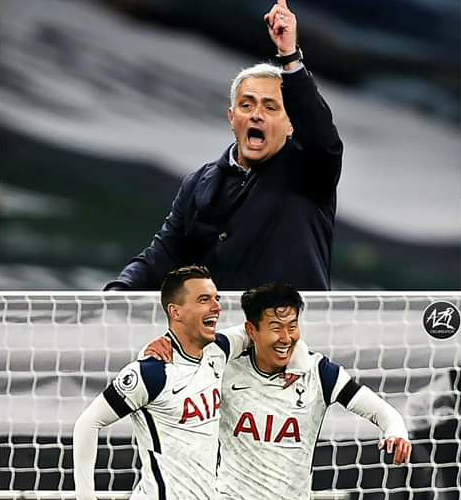 Tottenham Hotspur went on top of Premier league standings after beating Manchester City 2-0 with a display of clinical efficiency and tactical discipline. Jose Mourinho showcased great battle of wits against Pep Guardiola where Tottenham gathered momentum after Son Hueng Min scored the opener in the 5th minute from Ndombele assist to become the current Premier league topscorer alongside Everton Striker Dominic Calvert Lewin who scored a brace today against Fulham. Manchester City goal was ruled out by VAR after Gabriel handled the ball with hands in the build up where Lapnorte throught had scored legit goal. Giovanni Le Celso beat Ederson seconds after being substituted in to score the Tottenham Hotspur second goal and a winner and win all the 3 points to top Premier league with 20 points and 21 goals scored.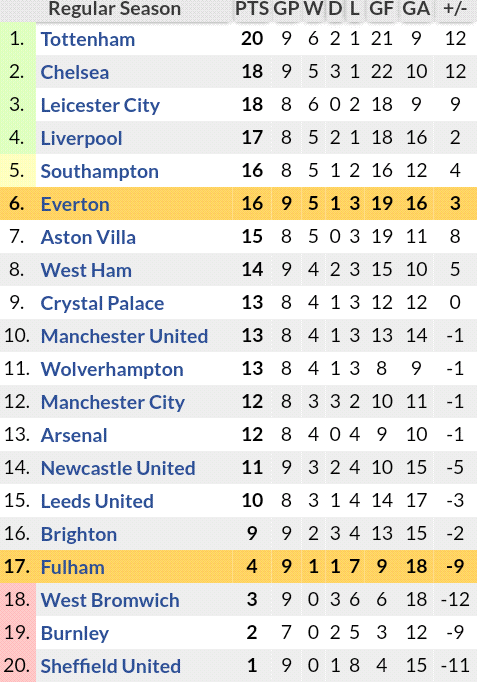 Content created and supplied by: DiqxontheLordking (via Opera News )