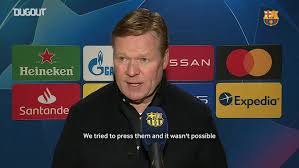 Reports from Spain Claims Barcelona are heavily linked with services of Arsenal and Cabon star Aubameyang and France star Lacazete.whom their contract expires at the end of these years.the Gunners are reportedly targeting the services of Edissone Eduards fro Celtics.the are now on form after securing the services of Martin Odegaard from Real Madrid on loan star has brought changes in the Gunners squad.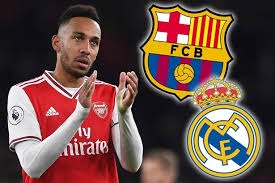 United had been heavily linked with star but failed to coup with his wages and the London club got the his services Lacazete and Aubameyang have failed to deliver their spirit in the Gunners making the Gunners to loose hope in title race. Barcelona currently are not performing well with all the star are have low rate per Game last Tuesday they Suffered in the hand Paris Saint Garmin after failing to dominate the Game in Champions League round of 32.star Leonel Messi is currently aged.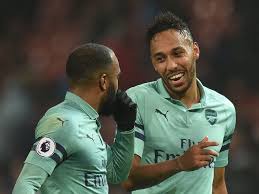 Barcelona need reinforcement from deffensive to attacking force.as Manager this is the fast season for him he will need to coup will the results as how they are.barcelona are targeting the services of Christian Pulisic who has not been on form since his injury problem that have been affecting his fitness.Thomas Tuchel currently has enough squad to challenges for atrophy despite challenges of selection and team injury problem.
Content created and supplied by: MediaSports (via Opera News )