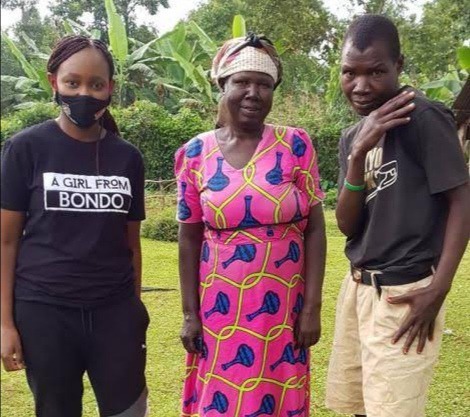 Carol Radull witj Conjestina and her mother in July 2020/Photo Courtesy
The name Conjestina is one that most Kenyans identify with. The 43 year old woman from Siaya County who goes by said name is one who at one point in her life was considered Kenya's greatest sports woman.
Conjestine Achieng' became the first African woman to hold an international boxing title after beating Ugandan Fiona Tugume to becone the reigning WIBF Middleweight title.
Nicknamed 'Hands of stone', Conjestina captured the attention of the nation and for the decade between 2000-2010, no other female boxer in Kenya could hold a candle to her.
Her career was relatively short as she took part in only 27 fights. She won 17 of those and lost only 6. The remainder were draws. Conjestina then disappeared from the oublic eye for a while and would only reappear years later plagued by mental issues.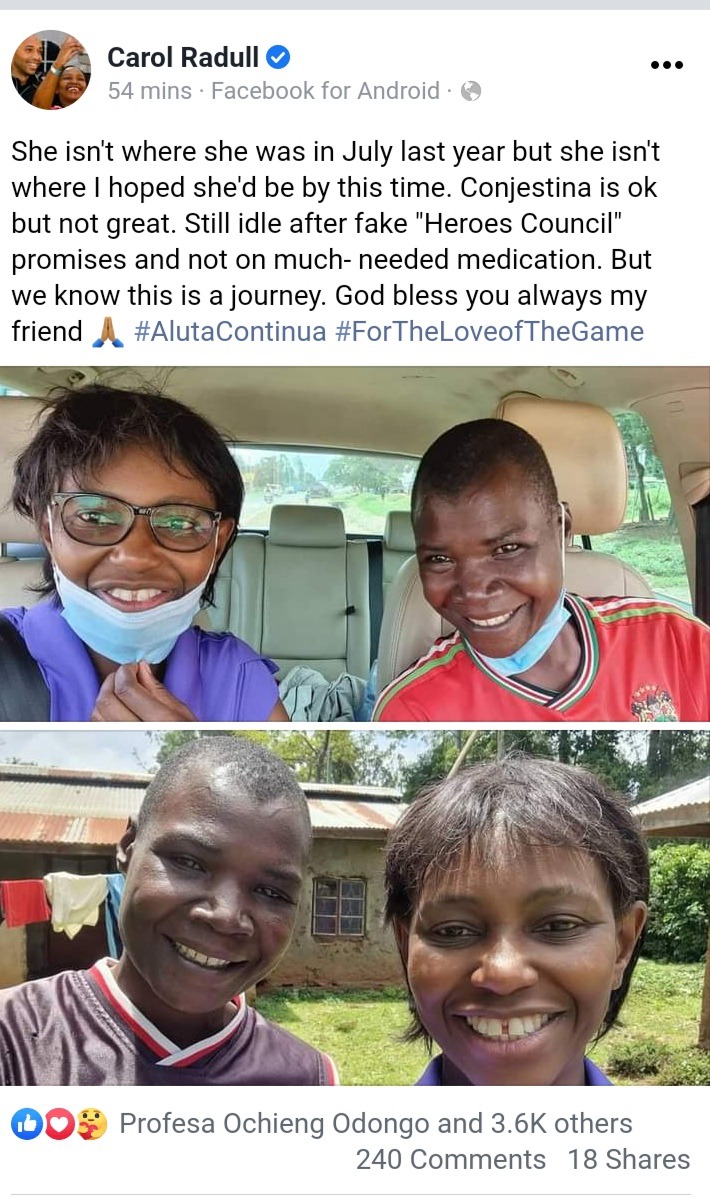 A year ago, sports journalist Carol Radull visited her at her home in Siaya County. A year later, Conjestina's situation has not changed much. "She isn't where she was in July last year but she isn't where I hoped she'd be by this time," Radull wrote on her social media account. "Conjestina is ok but not great."
She went on to blast the 'Heroes Council', which was set up by the government to look after Kenyan heroes, for not fulfilling its promises. According to the statement, Conjestina is supposed to be on medication. The former boxer has been plagued by mental issues for years.
Content created and supplied by: UbuntuNews (via Opera News )