In this month a few faces have made it to the top 10 of the ballon d'or's power ranking. the winner of the award is determined by a combination of votes from football journalists, coaches and team captains. But there is still a long way to go before December.
In that view, the spurning 10 current favorites to win the 65th edition of the ballon d'or awards are listed below.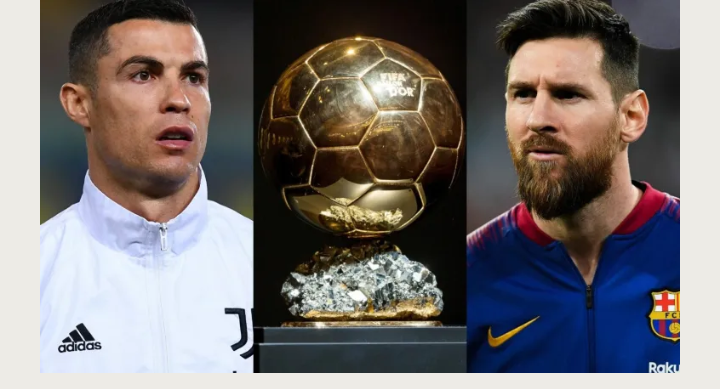 10. Ruben Dias (Manchester City)
He has been mighty impressive since completing a summer transfer from benfica. he is a factor behind Man city's improved defence. Out of the 27 games played, he has managed to score one goal.
he has tried in a deep midfield role for Bayern Munich this season. He has managed to score two goals and provide 10 assists out of the 19 games played.
He has made a number of decisive match winning contributions in the midfield. He has scored 5 goals and provided 11 assists in 23 matches played.
7. Cristiano Ronaldo (Juventus)
He is the five times ballon d'or winner. In 23 matches played, he gave two assists and scored 23 goals.
6. Romelu lukaku (Inter Milan)
The Belgian striker scored 19 goals and provided 6 assists in 26 games played.
5. Illkay gundogan (Manchester City)
He scored 12 and assisted 1 goal in 23 matches.
4. Erling Haaland (Borussia Dortmund)
This youngster is already one of the world's best strikers. Yes managed to score 21 goals and provided four assists in 21 games.
3. Killian mbappe (Paris saint-Germain)
He is icredible in pace and striking. He has managed scoring 20 goals and providing 6 assists in 25 games played.
2. Lionel Messi (FC Barcelona)
The great of all times as referred by the fans, has managed to score 23 goals and provide eight assists in 26 games.
1. Robert Lewandowski (Bayern Munich)
Levenduski could prove a game-changer in the subsequent ballon d'or power rankings. He is currently one of the best strikers.
Who do you think will pick up the award. Feel free to comment. Please follow my page for news updates.
Content created and supplied by: Ayencole (via Opera News )