Fans React After Aguero Was Caught Doing This to a Female Referee During The Match Against Arsenal
Today English Premier League returned to action to continue from where they had left after the international break. The most eagerly awaited match was that between Manchester City's clash with Arsenal. This game was dubbed the match between the Master and the student.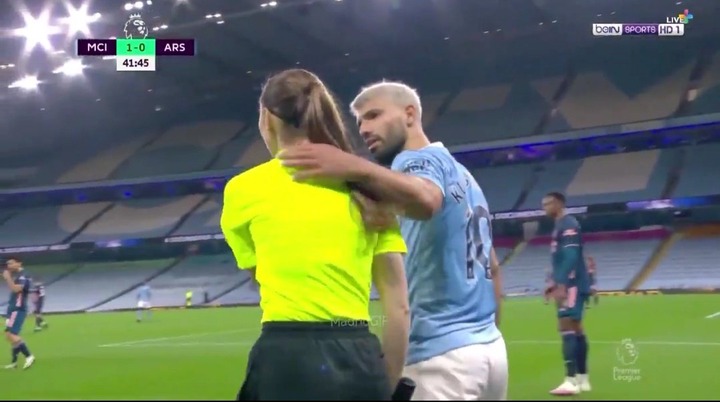 In the last 5 years, Arsenal has never won against Manchester City in the Premier League and it was an uphill task for Mikel Arteta to ensure that he breaks that record. But at the end of the first half, Manchester City was already one goal ahead thanks to a goal from Raheem Sterling.
Curious fans noted something exciting about Manchester City's striker Kun Aguero as he was captured putting his hands on a female lines referee. According to the football rules, it is an offense to hold a referee and you can be booked for such.
This gesture by Aguero sparked a storm online considering that he was a female referee. He is what football fans had to say after the scenario was captured by the camera.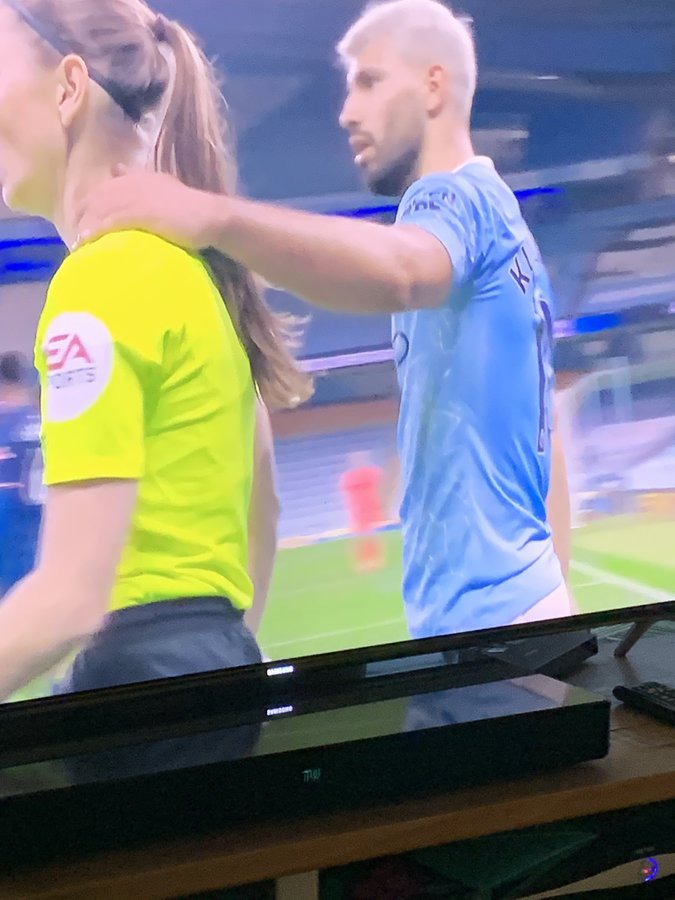 Macharia Gaitho: Might VAT come to see that as inappropriate contact?
@na_Amoeba: surprised he wasn't given a warning lol.
Ian GK: Mercy(that lady) has a history with that club (man-city)😀
Saltimes: Haha flirty guy.
Principe: Facts. Totally unnecessary (involuntary response though, lol, he needs to fix up).
Kizito: Tryna shoots his shot.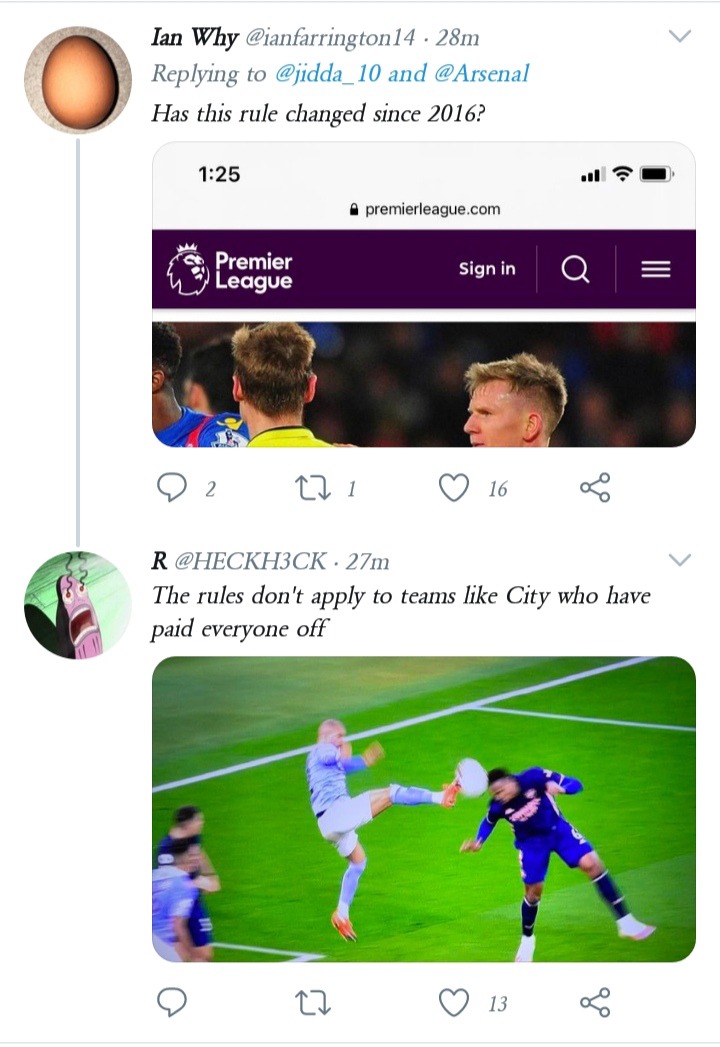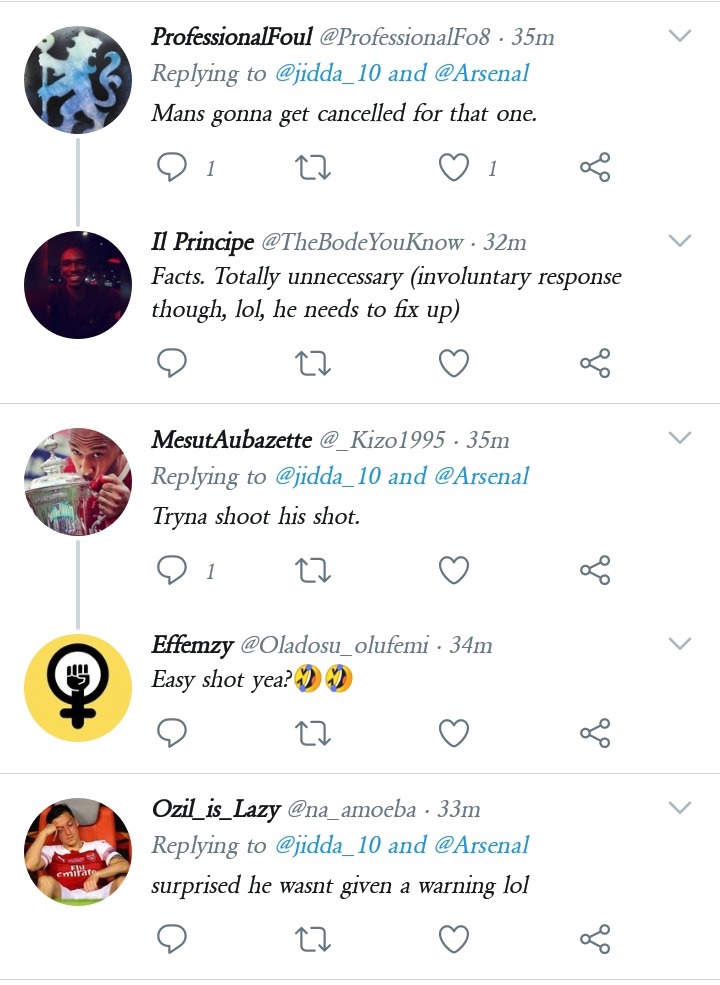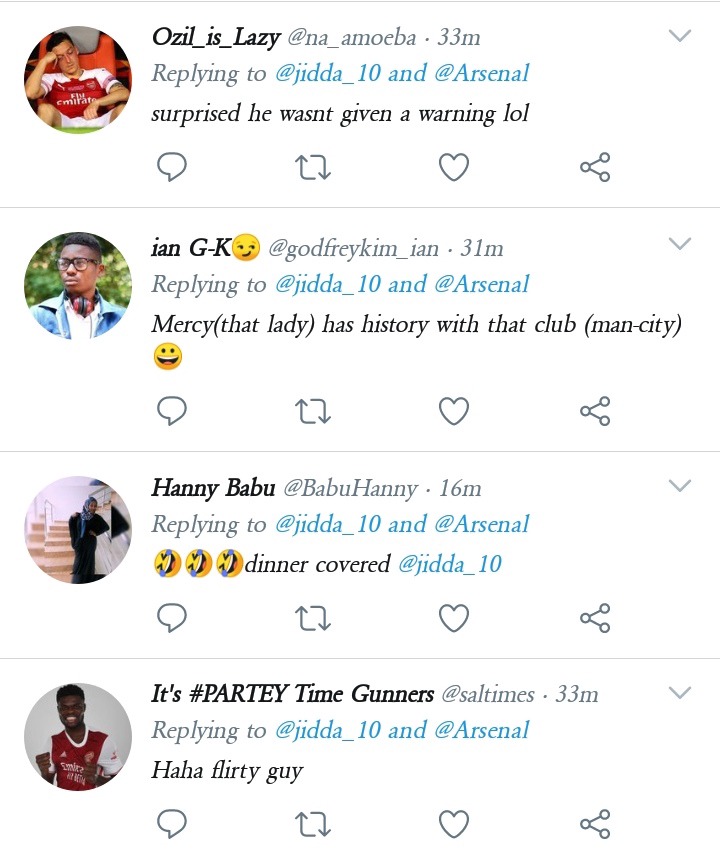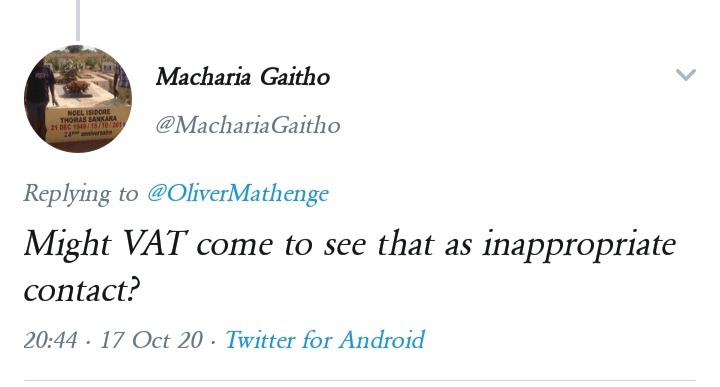 Meanwhile, What is your take? Drop your comments.
Content created and supplied by: Peter-420 (via Opera News )