William Ruto is a man of the people and gels well with them wherever he goes. He is an outgoing person and ensures that he is felt by those around him. He makes his donations as well as engage in physical activities.
He presented a school bus to Oljoro-rok Mixed Day and Boarding Primary School and launched Lion Heart Football Club for the youth. It is here that he spared some minutes to engage with the footballers where he scored a penalty sending the goalkeeper to the wrong side.
He did some push-ups before taking the penalty probably to scare the goalkeeper and it worked. He easily put the ball past the keeper.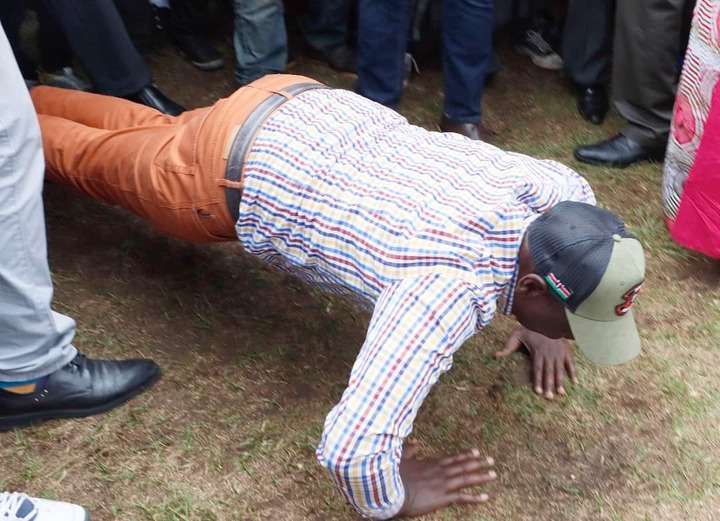 He said the government is committed to giving every learner in the country an equal opportunity to access quality education through learning facilities, resources as well as extracurricular programs.
The Deputy President then went on to visit other parts of the county where he promised the residents and supporters that the time has come for the focus to be directed to the ordinary Kenyans first. He said that every business however small must be recognized, respected, and supported by the government.
Watch the video here https://m.facebook.com/story.php?story_fbid=10223843595734567&id=1135489031
Content created and supplied by: ActiveDisc (via Opera News )