Manchester united haven't been beaten away from home this season in premier league, Carabao cup and the Emirates FA Cup.
At certain time Manchester united had impressive results. They have underperformed recently and have moved from position one to position two. They have won 8 matches away from home this season, same as Leicester city. However Manchester united have failed to replicate that performance at their home ground. In the previous match they blew a 2-0 lead to draw with Everton at Old Trafford.
Here is how they have been performing away from home.
22/9/2020: Luton 0 -3 Man United(football league
26th Sept. Brighton 2-3 Man United (EPl)
29th Sept, Brighton 0-3 Man United(Football league Cup)
17th Oct. Newcastle 1-4 Man United (Epl)
7th Nov,Everton 1-3 Man United(Epl)
29th Nov, Southampton 2-3 Man United 3(EPL)
5th Dec, West Ham 1-3 Man United(EPL)
17th Dec, Sheffield United 2-3 Man United(EPL)
23rd Dec, Everton 0-2 Man United (Football Leaque)
26th Dec, Leicester 2-2 Man United(EPL)
12th Jan, Burnley 0-1 Man utd(EPL)
17th Liverpool 0-0 Man united(EPL)
20th Fulham 1-2 Manchester united(EPL)
30th Arsenal 0-0 Manchester United(EPL)
According to those statistics Manchester United have had an impressive record away from home in domestic matches Manchester United have scored 30 Goals on road.
After failing to win at Arsenal, Manchester city took advantage and are leading the title race with 50 points with one game in hand.
They will be focusing on Sunday clash at West From before they travel to Chelsea to face Tuchel's side in EPL.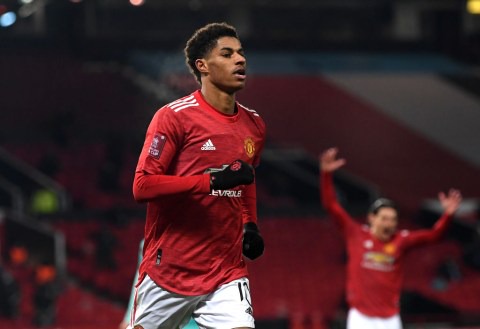 Will Manchester united continue with this impressive record and win the EPL title this year.
Comment. Like and SHARE
Content created and supplied by: BenWEKS (via Opera News )