The 75-90+ minutes are ussuall referred to the injury to!e minutes but there are teams who have successfuly transformed these minutes to a goal scoring minutes.This are teams whose substitution bench has great depth and quality.This season has been a competitive one across the top 6 leagues in Europe.These are the teams with most injury to!e goals.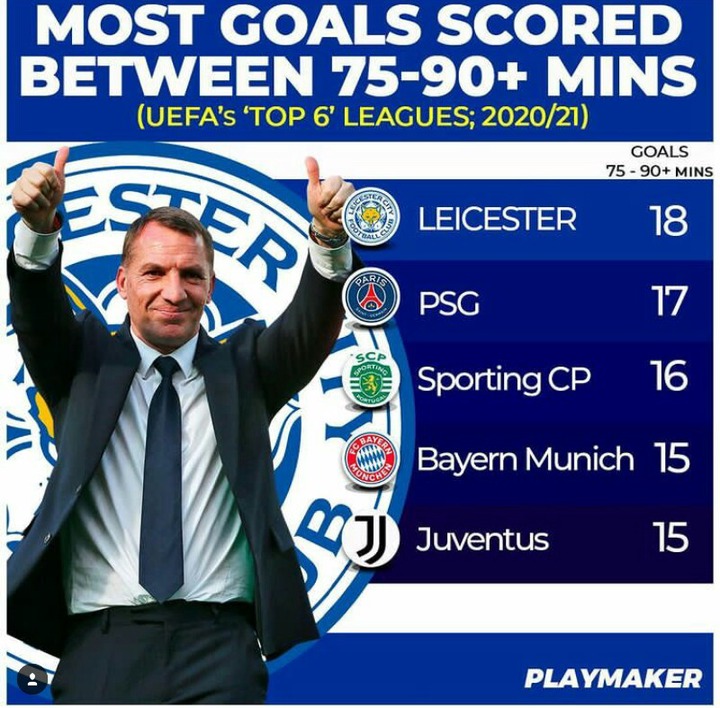 Leicester city who are third in the premier league have score 18 goals within he 75 to 90 plus minutes.They are followed by Paris Saint Germain who have as seventeen goals scored within the same period so far in the season.
Sporting Cp are third with 16 goals scored within the 75-90 plus minutes.Bayern Munich are fourth with fifteen goals and tied to Juventus who have fifteen goals as well.The above teams have had great run and great performances within the same period as well.
The injury time goals were previously a culture in Manchester united during the Alex Ferguson's tenure and the team may be working quite well to regain their lost glory.
Content created and supplied by: _Tymoh (via Opera News )