Today's 5th must win matches to earn you good money.
The following matches are well analyzed and expertly predicted with the sole aim of granting you a win. Some of the criteria used in selecting them are their previous results, current form as well as their points and positions on their respective league tables.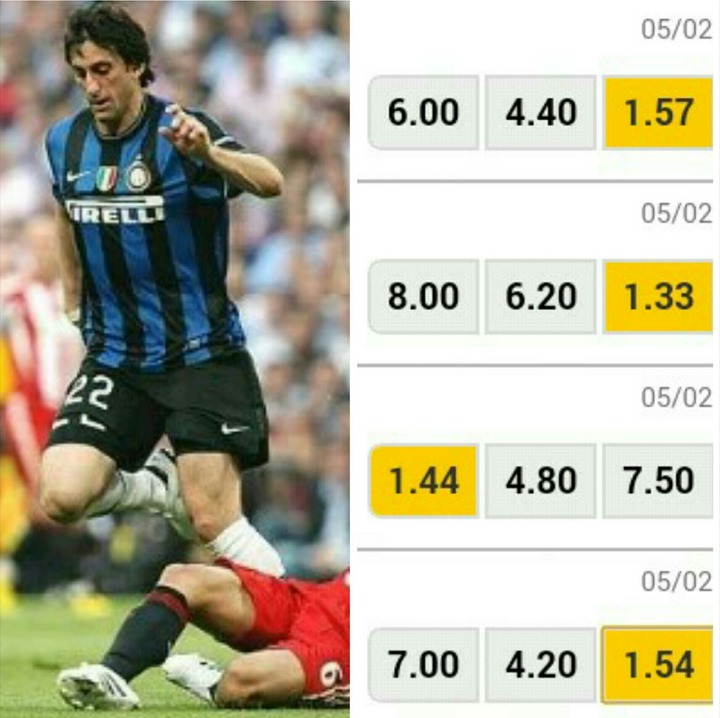 Hertha Berlin will be hosting Bayern Munich in today's home match. The previous match results between these two teams ended 4:3 in favor of Bayern Munich. So far, the current results of team Bayern Munich includes four unbeaten matches while Hertha Berlin has one draw and three loses. Expect Bayern Munich to win this match with a greater margin and total number of goals to be over 2.5.
Predictions: Bayern Munich win.
Benfica VS Vitoria de Guimaraes.
The previous match results between these two teams ended 2:0 in favor of Benfica which won unopposed. Going by the current results in their Primeira Liga, Vitoria de Guimaraes has the best with four wins, one draw and a single lose while Benfica has two wins, three draws and one lose. Despite that, we expect Benfica to produce impressive results from this match hence high possible chances of winning.
Predictions: Benfica win or draw.
Fiorentina VS Inter.
Fiorentina is unbeaten in two matches with one draw and three loses while Inter is unbeaten in four matches with one draw and one lose only. When these two teams met last, the match results were 4:3 in favor of Inter which won. Even in today's match, Inter has the highest chances possible to win as compared to Fiorentina.
Predictions: Inter win.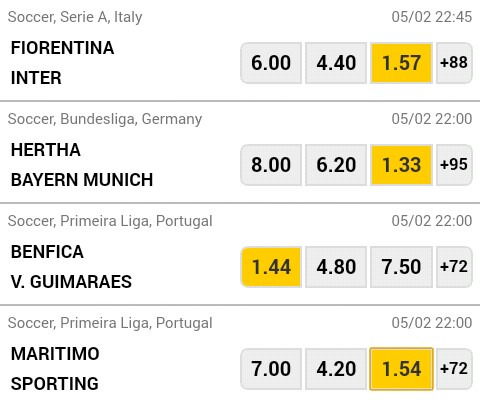 Content created and supplied by: @mudogo (via Opera News )