Sammy had shared his story on how she met his wife Grace back in high school in the year 2005. Sammy revealed that he was attending games competitions in a neighboring school as a goalkeeper. He used to love football so much and he was the best goalkeeper there was during his time in high school.
During the game, he was able to spot a beautiful girl in the cheering squad. But after the game, the girl was no where to be seen. He tried looking for her but all in vain. Eventually he decided to go back to school. He tried getting her off his mind but she was stuck in his mind. He kept on thinking about the pretty girl. Later, he chose to ask his parents to transfer him to the school. The parents were adamant at first but they gave in at last.
Later in 2008, eight months after completing their high school education, they got married with Grace. He was only 21 years of age. He said, "I was turning 21 years and she was turning 19 years. When we got married,I had only Ksh. 75."
Sammy confessed that their union has not been easy. They have faced so many challenges but try to be calm as they solve their differences. From the post, he said, "Something I have learnt in marriage is that you only need you to listen to one another, be very quick to apologize when you are wrong and forgive unconditionally."
Here are the photos that tell the story in a much better way.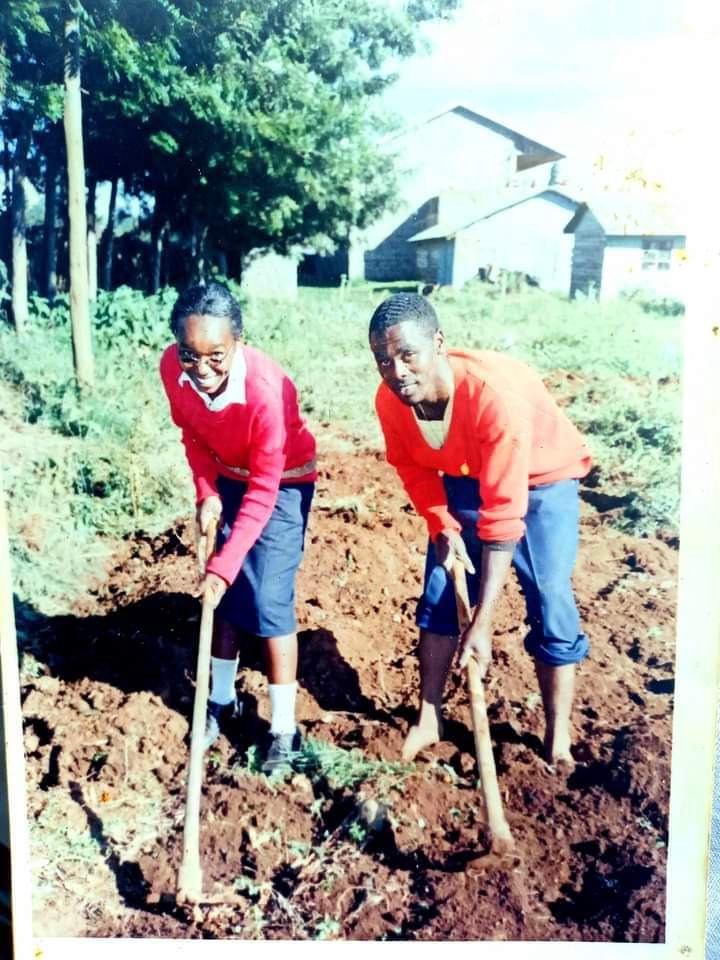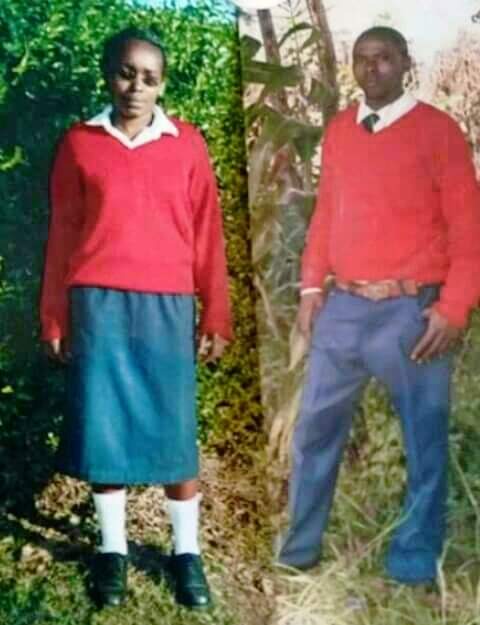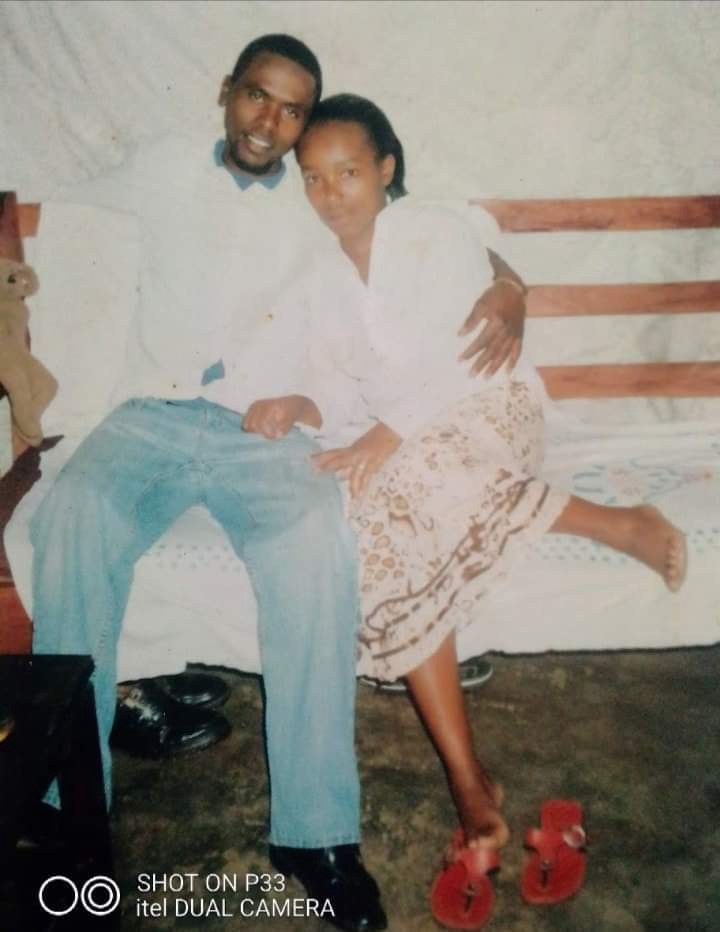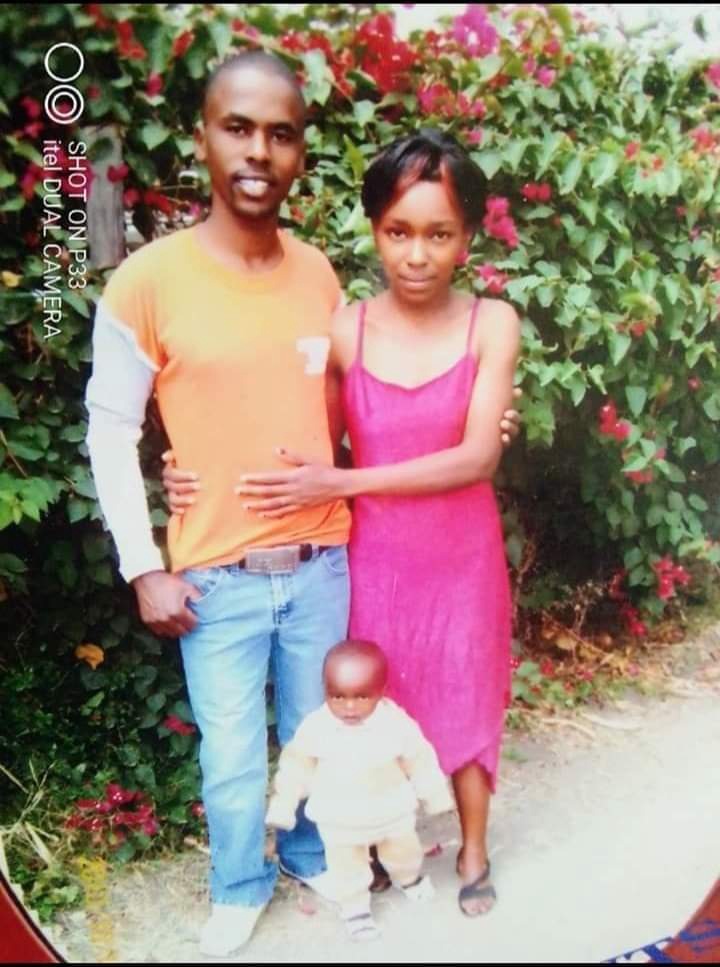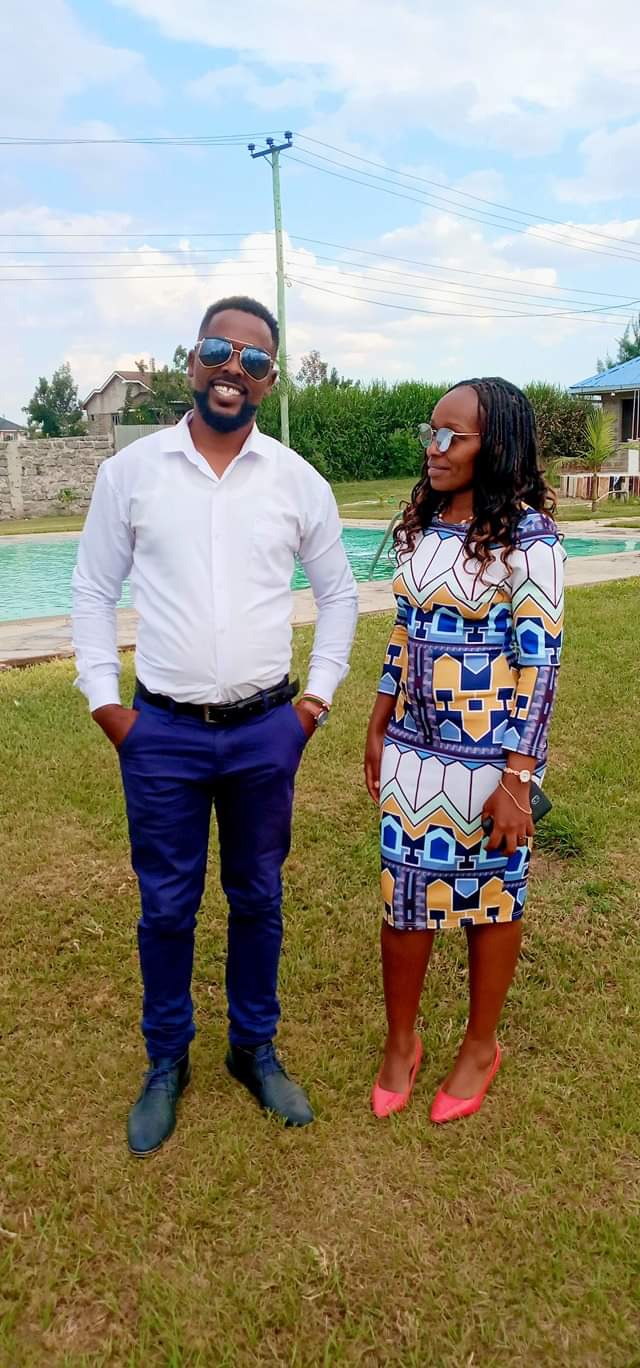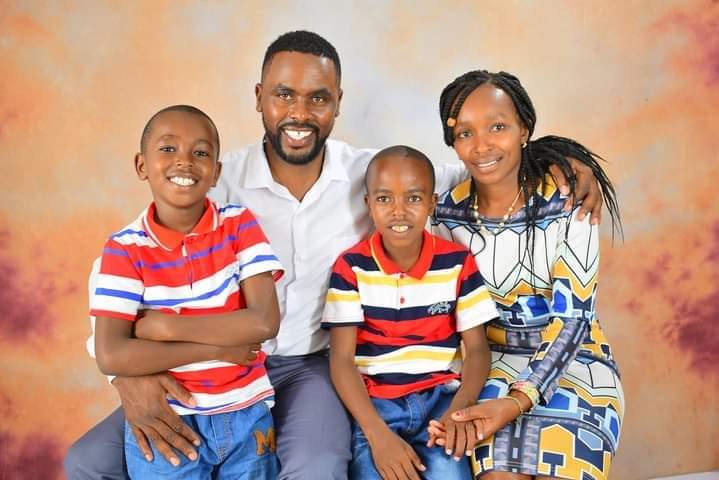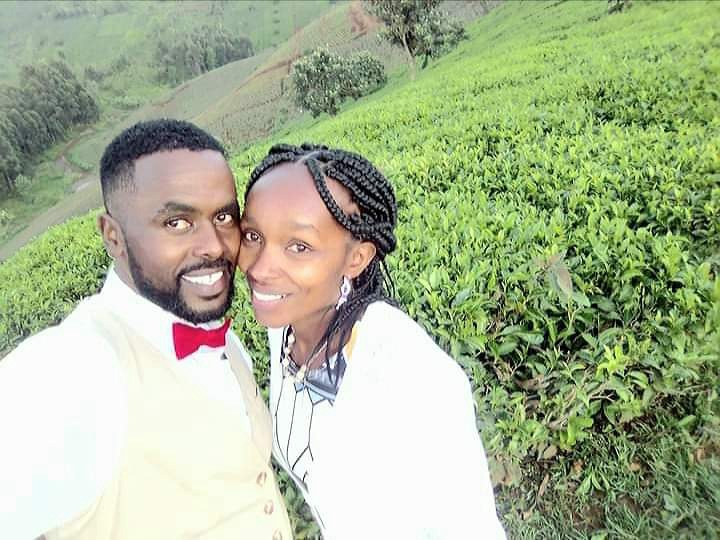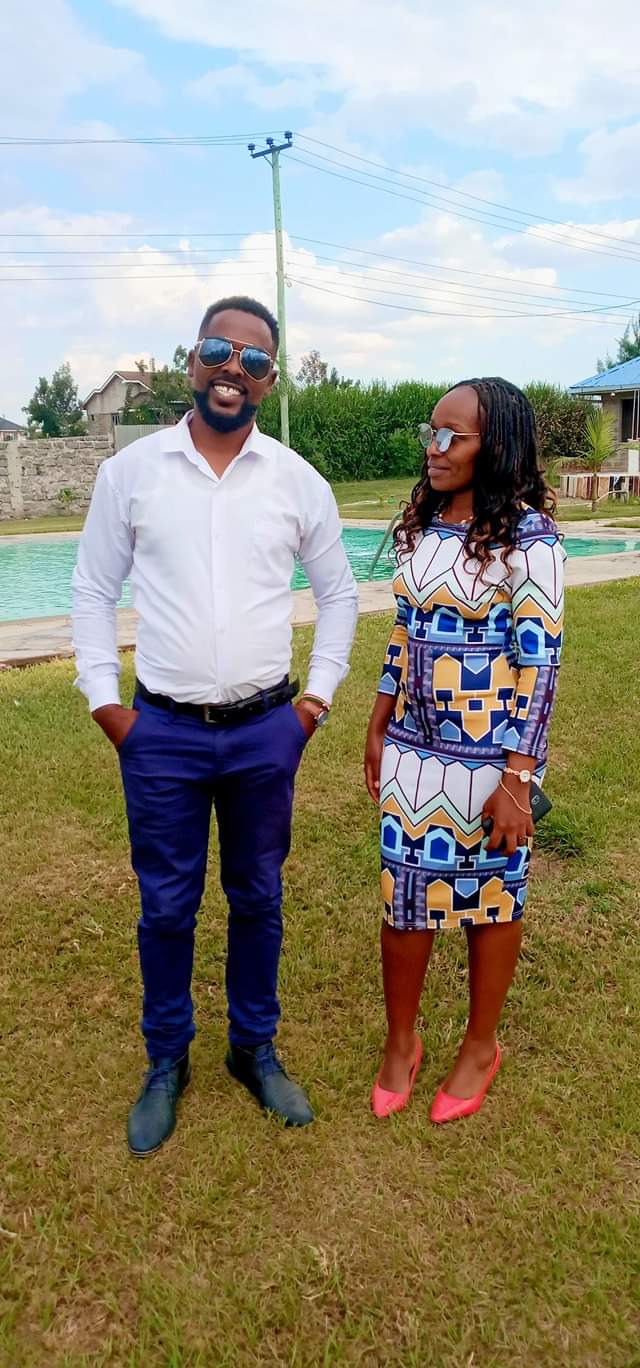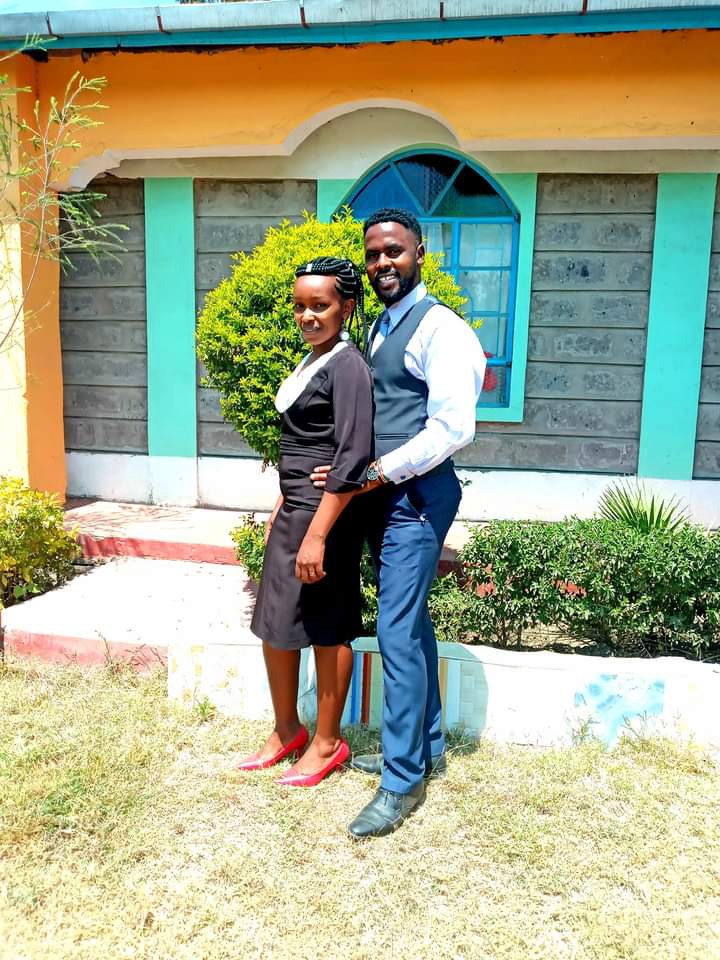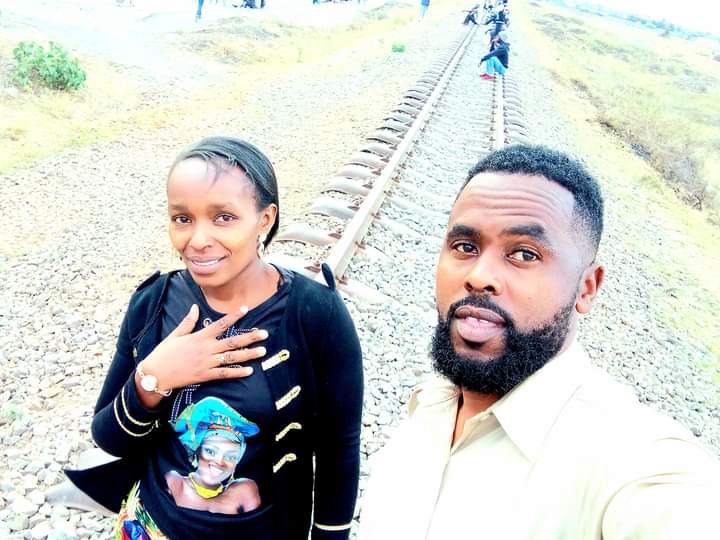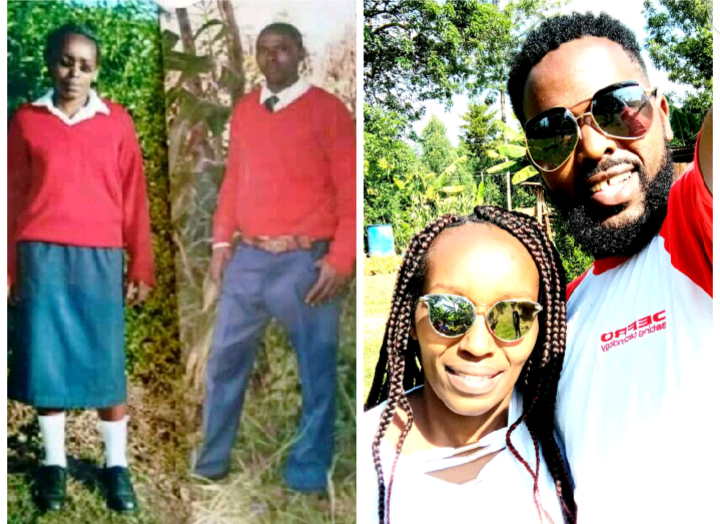 The couple has been in marriage for over fifteen years now. The two have been blessed with two kids.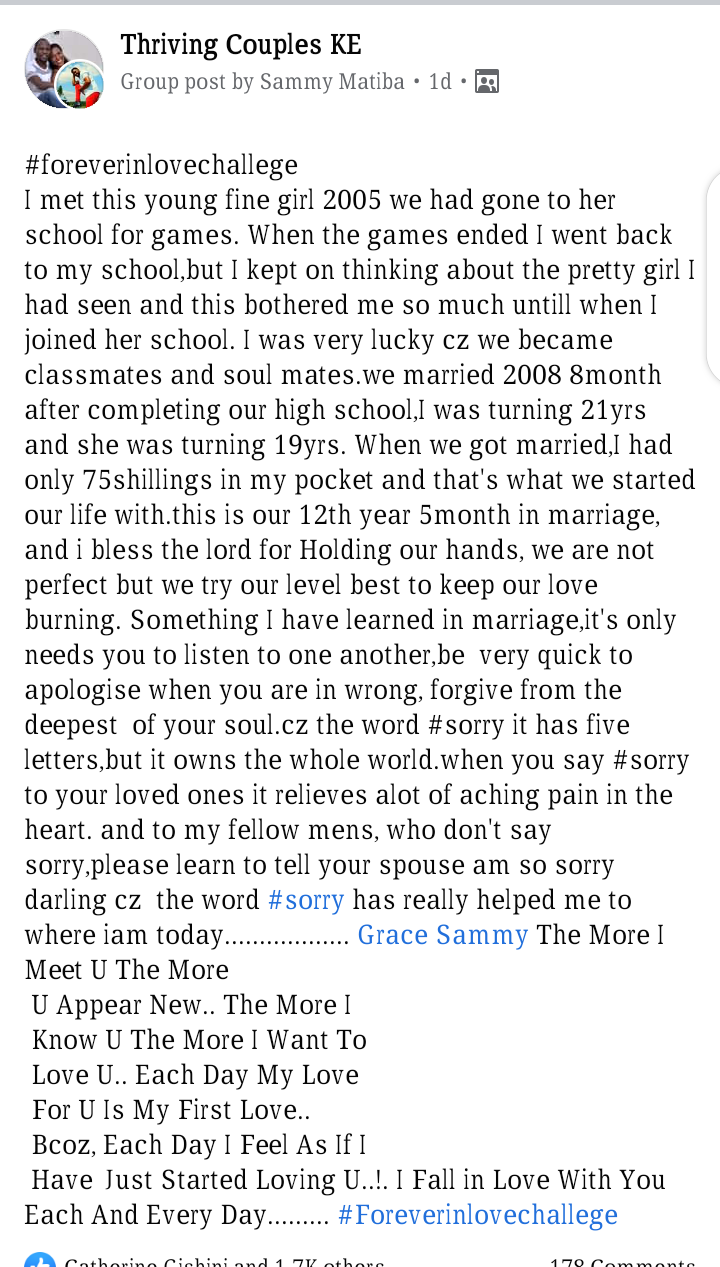 Hope you enjoyed reading our article. Kindly remember to follow us and share with your friends.
Content created and supplied by: Andy411 (via Opera News )