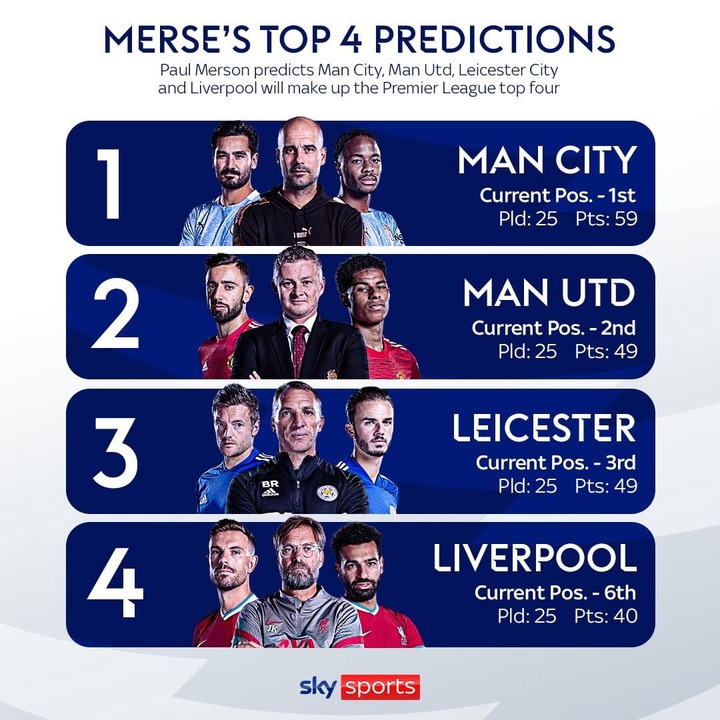 English premier league fixture still has 13 more games before it ends for the season 2020/2021. Manchester city are leading with 59 points,10 points clear of the second place Manchester United.
The two teams topping the table had a bad start to the league with a lot of injuries but now it seems they have catched up with the momentum and are causing nightmares to their opponents.
Paul Merson a football pundit has come up with his prediction of who shall win the league and the other teams which shall proceed to the UEFA champions league next season.
In his Prediction the first three teams that is Manchester city, Manchester United and Leicester will retain their current position at the end of the season while a struggling Liverpool will finish forth.
That means "on form" Chelsea and westham have no chances whatsoever to play in the next league of champions.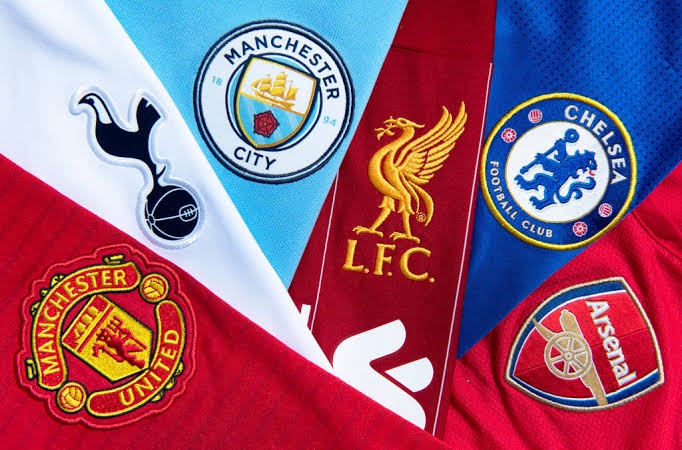 Drop your prediction let's see which team will win the league this season.
Content created and supplied by: Msafill (via Opera News )