Arsenal's Bernd Leno has opened up about his experience with online abuse and says being told to copy compatriot and former Germany goalkeeper Robert Enke, who committed suicide in the evening of 10 November 2009,drove him away from social media.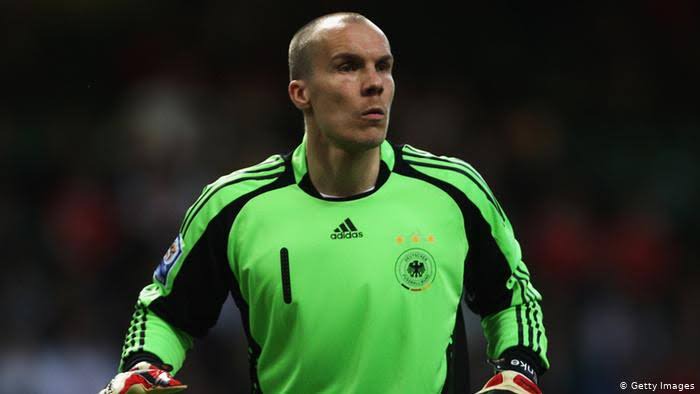 Former Barcelona, Benfica and Hannover 96 goalkeeper Enke took his own life by jumping in front of an express train in Neustadt am Rubenberge after spending several years battling against depression. At the time of his death, he was widely considered to be a leading contender for the German number one spot at the 2010 World Cup.
Robert Enke was married to former modern pentathlete Teresa Reim and had a daughter Lara who was born with a heart birth defect. Lara was rendered deaf by the drugs used to treat her heart problems.
On this dark day, the police confirmed a suicide note was discovered but would not publicize its details. His widow revealed his husband had been suffering from depression for six years and was treated by a psychiatrist. After the death of his daughter Lara in 2006,he struggled to cope with the loss.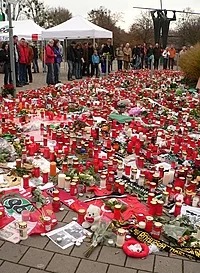 On 15 November 2009,nearly 40000 attendee filled the AWD-Arena for his memorial services. Enke's coffin, covered in white roses, was carried by his teammates. He was buried next to his daughter's grave. In 2019,a ten-year memorial event was held at a theatre hall in Hannover.
"I had a very bad game and then one guy on social media said to me 'do it like Enke'", goalkeeper Leno,28,told SKY Sports.
"Since I read this I realize that there are so many stupid people on social media. That is the reason I don't read it even when everything is good. I don't need that, it doesn't make me better, it is wasting time. There are so many fake people that hide behind their computers to make you feel bad. Many times with racism, abuse to families, I don't like it, I don't read it.I affects your life."
Calls for social media companies to take stricter action against users who send abusive messages have grown in recent weeks after Man U's Marcus Rashford and Anthony Martial, Chelsea's Reece James and West Bromwich Albion's Romaine Sawyers were among a host of players to be targeted.
Content created and supplied by: Dr.jonathanOriki (via Opera News )