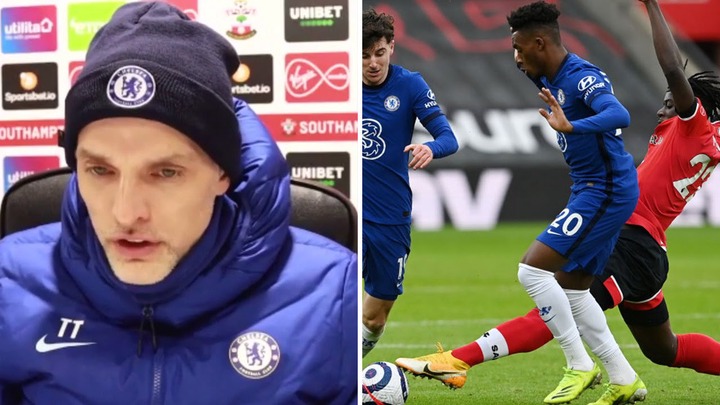 Chelsea boss Thomas Tuchel was interviewed ahead of the forthcoming Premier League clash with Manchester United.
First the boss addressed the injury concerns. The German confirmed that there are no more injury concerns and ruled out Thiago Silva involvement this Sunday. He confirmed Silva will be back in full training next week.
On facing Man United after playing Solskjaer's side twice with PSG, Tuchel has admitted that having played two consecutive years against them will be advantageous for them since he'll use that knowledge.
When asked what his biggest game in charge yet of Chelsea, the boss was unsure and said that the next game is always the biggest game. Also Chelsea have a good impression on Man United and their strengths ahead of their Sunday's preparations and will focus on themselves to win the difficult match.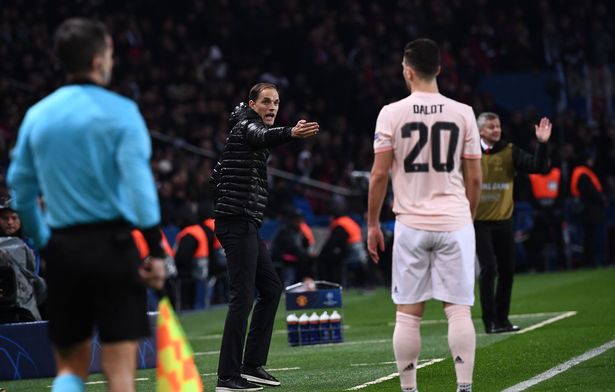 Tuchel gestures out as his side lost to Manchester United in 2018 Champions League. [Image: Courtesy]
Furthermore, when asked if he's stylish a fashionable enough to coach Giroud, the boss confirmed that he tries to close the gap but at the moment it is not possible since he only arrived with one suitcase.
Finally, he feels strongly that there are players who are frustrated or have unfair decisions about him but currently everybody is trying hard to play and a lot deserve it. Also he confirmed it's not a pleasure to play against them but the picture is not finished since they have a long way to go.
Chelsea will host Manchester United this Sunday evening in what is expected to be Tuchel's first big test in his managerial career at Chelsea. Have a nice day.
Content created and supplied by: FanaticsCorner (via Opera News )