After last summer critics to Manchester united by football fans, they are now proving to be the dream team everyone is desiring to be in and play for. The season 2020/21 did not start very well for united where started shaky but now are strong and at the top of the table.
Manchester United have a chance to go top of the table in the evening and what every United fan will be expecting to see from that game is a change of plan and not underrating those small teams.
Ole Gunnar has several options in which he could lineup his squad in today's game and the rest of the season. below are the predicted lineups even after the summer transfer which is around the corner.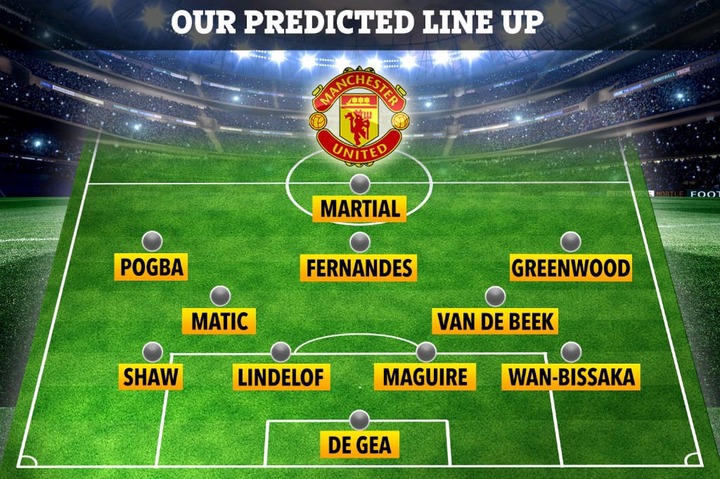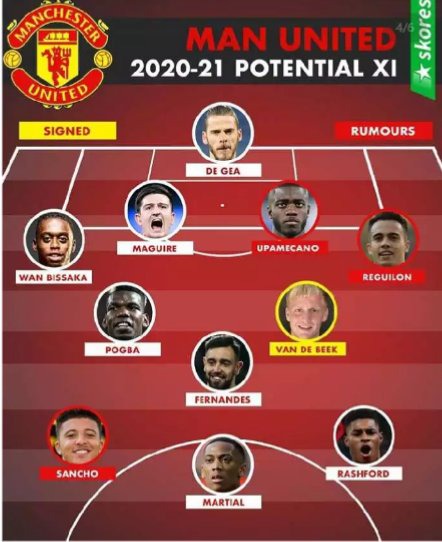 If everything goes as planned and United are able to sign these three players including Jadon Sancho, Upamicano and Requilon then Manchester United will form one of the deadliest squad in the Premier League in the coming seasons. They have also added interest in one of the most promising strikers Earling Haaland.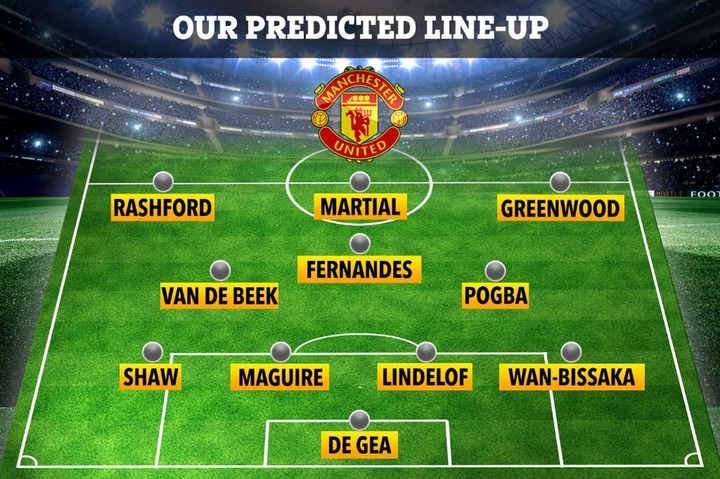 Ole Gunnar Solskjaer will probably use the 4-3-3 deadly formations which will help him concentrate more on the attack.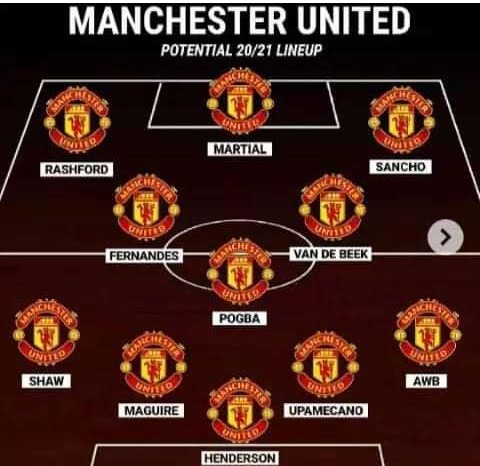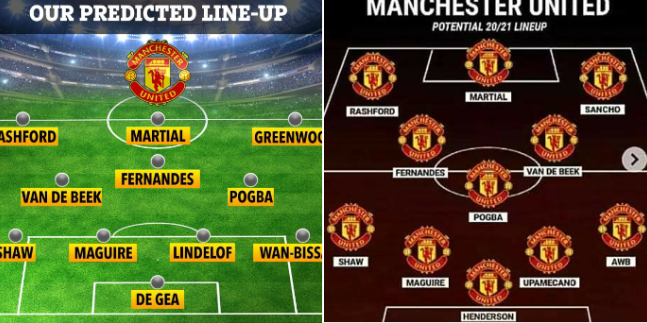 Content created and supplied by: Karismatic001 (via Opera News )