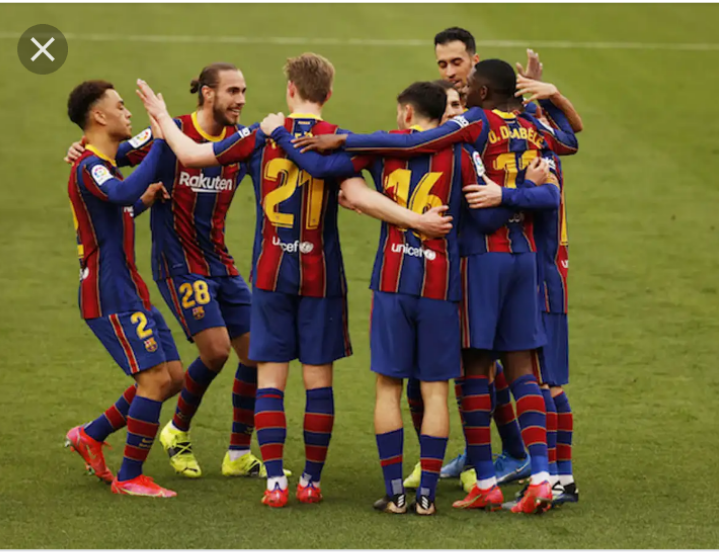 It's an incredible moment where I bring you amazing deal of 7 multlbet that are highly fixed for big wins .
Hit the follow button to receive bonuses and don't miss out any updates. Don't forget to like and comment.
Sevilla have had a big hiccup this week and it could be difficult for them to dust themselves off. Elche will come out Fighting for their lives in this fixture. Irrespective of Sevilla circumstances, we think they will come away with points from this fixture.
Barcelona plays visit to osasuna in their weekend crash and Messi is always the key player to watch in this match. Goals are awalys the good bet for Barcelona when involved in away fixtures and could be worth to put on Saturday over 2.5 goals on this fixture.
Norwich are unbeaten at home in their 16 streak appearance. On the other side their counterparts were winless in seven of their recent 10 fixtures. Considering these stats, we expect Norwich to dominate proceedings this weekend and emerge as the winners.
4. Feyenoord VS Venlo.
Both teams have struggled to get favorable results recently. The hosts have been able to find back of the net more consistently, though they have only two wins in their prolificacy in their six fixtures. Given the hosts fine goal scoring form and the poor defensive run for the counterparts, we can see feyenoord recoding a comfortable home win.
5. Rangers VS St Mirren.
The visitors travel to ibrox this weekend after a five streak of unbeaten. The visitors thrashed rangers 3-2 back in the league cup in December. Rangers have a too good defense, we expect a clean sheet for the rangers in this fixture.
6. Young boys VS Vaduz.
Inspecting their most head to head classes , young boys have won 3 times in a tally of six matches. Our feeling is that young boys will most probably have the majority of the possession and should be able to turn their chances into goals and we're therefore anticipating a win for home team.
7. Besikitas VS Gaziantep.
The previous league match between these two sides finished with results; Gaziantep 3-1 besikitas. Our thinking is that besikitas should dominate possession and create several successful chances which could lead to their winning, though Gaziantep may as well struggle to score a goal of their own , we expect a win for the homers.
Don't forget to subscribe to my channel for more incredible prediction and hottest updates.
Content created and supplied by: Vidiyat (via Opera News )