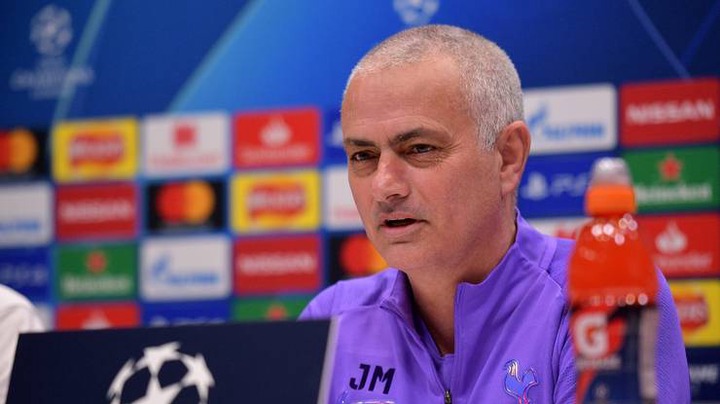 Manchester United star Bruno Fernandes and Juventus countrymate Christiano Ronaldo are both in fine form this season at their various leagues with their clubs.
The pair, however, has been criticized for scoring penalties only in their high number of goals they have on their names in these leagues.
This has made Tottenham manager Jose Mourinho come out angrily and spoke about the two scoring penalties.
According to the Daily Express, Mourinho says the pair is mistreated when people say they only score penalties and they are not the best in the football world.
According to Mourinho, when both Bruno and Ronaldo score a penalty, the world considers it as illegal but when Messi score an illegal penalty is considered worth.
"Scoring a penalty is only illegal in football when Ronaldo and Bruno Fernandes score.
"Messi scored a penalty which should be illegal and the better player on the pitch equalized to make it draw.
"They are mistreated and am here to back them, they are best and everyone should love them."
Both Bruno Fernandes and Christiano Ronaldo have been advised by Mourinho to do more and score many penalties than ever so that people may talk more as they are doing it right now.
Ronaldo is leading for golden boot race in Seria A while Bruno is in the third position with 14 goals just 3 behind Salah who is leading with 17.
Content created and supplied by: Eriqs (via Opera News )