Welcome to another day of Sports.Today There are only four premier league games playing,two matches;WestHam will be welcome Arsenal today at 6.00pm.
Well a close look into today's matches here are a 4 matches well Analyzed based on statistics and trends;
1:WestHam Vs. Arsenal;Westham will be determined to win this clash posibly with a 3-2 Result Fulltime.
is also worth pointing out that West Ham have scored at least one goal in each of their last 16 home games in all competitions.
On the other hand Arsenal's Victories over Leeds, Leicester and Tottenham have just about kept the Gunners in the top half of the table.
However, a loss to Manchester City and a draw with Burnley have prevented Mikel Arteta's men from challenging for a European spot.
Despite losing 1-0 on Thursday, Arsenal advanced to the Europa League quarter-finals with a 3-2 aggragate victory over Greek side Olympiacos.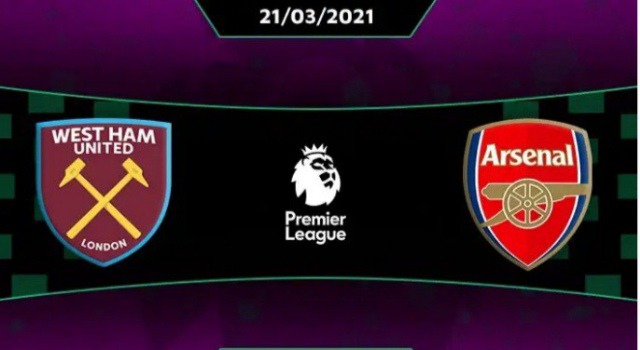 2:Braga Vs. S.L Benfica;This is Portuguese match late in the Night at 2300Hours.Braga have managed to score 2+ goals in their recent clashes with Benfica.Braga score 2 goals here will make.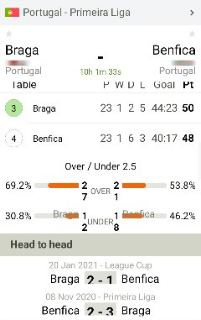 3:Spain;Real Sociedad Vs. Barcelona; With Lionel Messi in Barca expect a win for Barcelona.
4:As Roma Vs Napoli;Roma will be welcoming Napoli for this Italian clash.This match is challenging.A close look shows that there can be no draw result for this match.Either Home team or Away Team will win here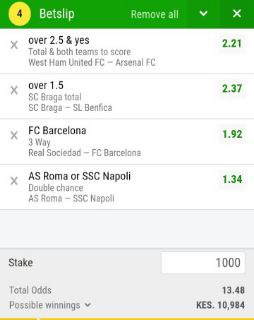 With only this 4 matches we surely gonna enjoy tonight.
Content created and supplied by: [email protected] (via Opera News )