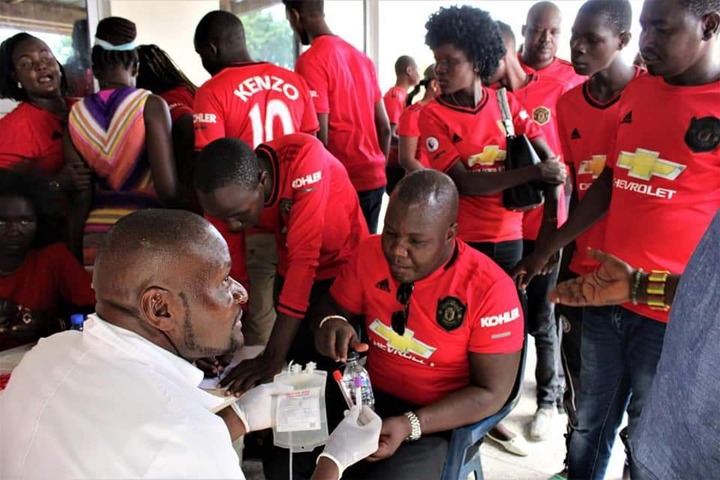 Manchester united fans from lodwar Turkana have on today gathered at Lodwer referral hospital as they show a good will of donating blood to Lowder referral hospital. The fans who are in the front line in donating blood to help many in who are lying in hospitals, are frontiering them selves to donate blood to show honoray ton the international club which is at top in the English premier League.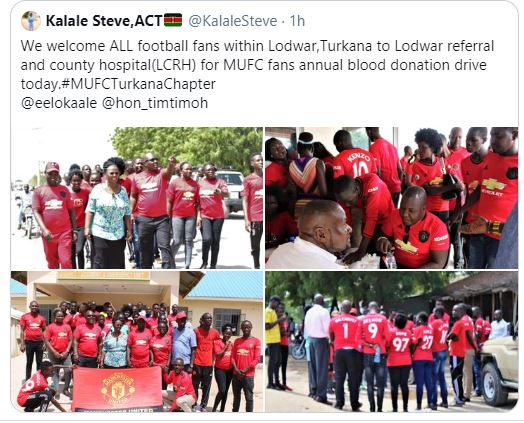 "We welcome ALL football fans within Lodwar,Turkana to Lodwar referral and county hospital(LCRH) for MUFC fans annual blood donation drive today" Isiolo fans report.
The International club Manchester united has on this season seemed to have been doing good however, they are holding position three with 45 points and one game at hand in the English premier league table.
Funs in Lodwer are colling their fellow funs to give support to the fellow fun whom in one time gets in hospitals and lacks a donation which leads to lose of life.
Content created and supplied by: Corazine (via Opera News )