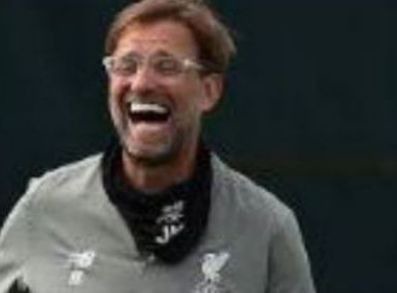 Manchester United we're surprised football world after a big win against Soton who has been in good form since the start of the season. This made football supporters declare United to be Ine of the favourites to win the premier league apart from Manchester City Liverpool.
This has made Liverpool manager Jurgen Klopp reveal how United could finish ahead of both Manchester City and Liverpool and crown the champions of the premier league. Klopp says if United are going to be consistent as they are doing then no one will stop them this season. Klopp says consistency this season is a major obstacle as dropping important points which affect the game-winning mentality.
According to Football London, Klopp says United have noticed they needs goals and so he expects more from them in the upcoming games. He added that he was not surprised as he saw United 9 goals up against Soton saying he expected such results from United as he knows what Solskjaer wants at United.
Manchester United play Everton on weekend and a win there will be important for them. Many expect things to be difficult for Everton as 9-0 win for United is a great morale and maybe there would be a big win too on United side in this premier league clash.
Content created and supplied by: ERisingokingpin (via Opera News )