Aston Villa Fc vs Arsenal
Arsenal lost to Woverhatom on a mid-week matches while Aston Villa Fc lost West Ham United. It will be a tough matches . In the Arsenal's league matches their average goals scored is 1.2 meaning they are likely to score 2+ goals today.
Prediction : Arsenal Over 1.5 
Manchester United vs Everton
United will be eying to reduce the cap between them City who are currently ahead by 3 points in the standings with game in hand. United thrash 9 goals to nil Southampton on the mid-week league's matches.On the other hand Everton won against Leeds United. Scoring goals at first half for both has been Over 1.5 with different league's teams.
Prediction : First Half Over 1.5 
Newcastle United FC vs Southampton FC
It will be tough match since both teams lost their previous matches. The average goals scored by Southampton in league matches is 1.3.
Prediction : Southampton Over 1.5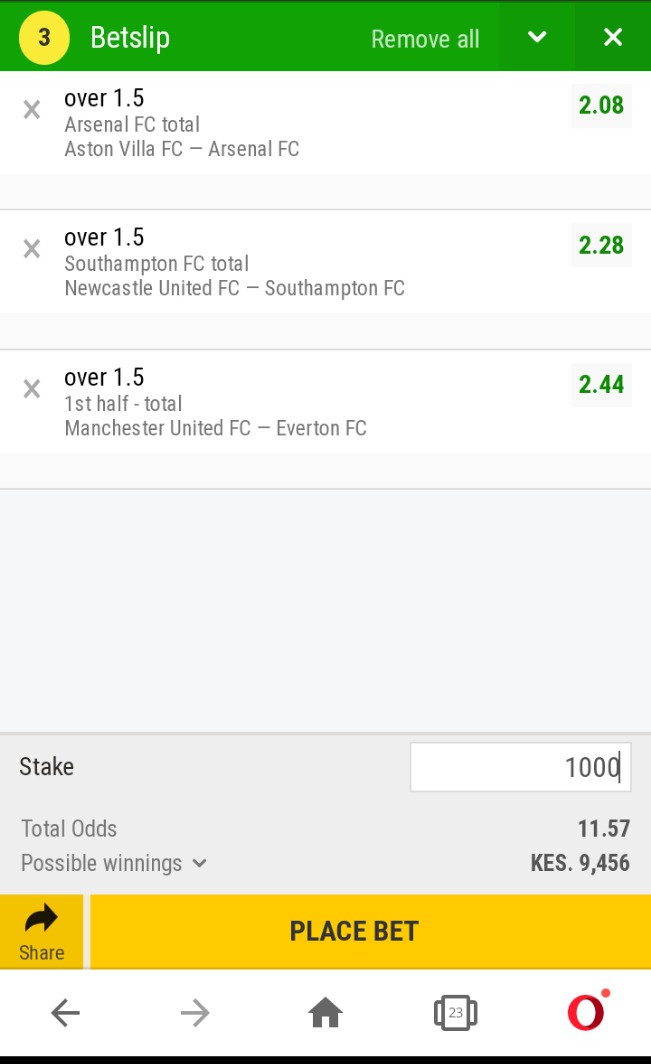 Content created and supplied by: Unlimitedsports (via Opera News )