Manchester City under manager Pep Guardiola is looking for their first champions league trophy as they prepare to play against Borussia Mongladbach on Tuesday night.
Manchester City has a chance to proceed to the next level as they have a good aggregate after the impressive 2-0 first-leg win away from home.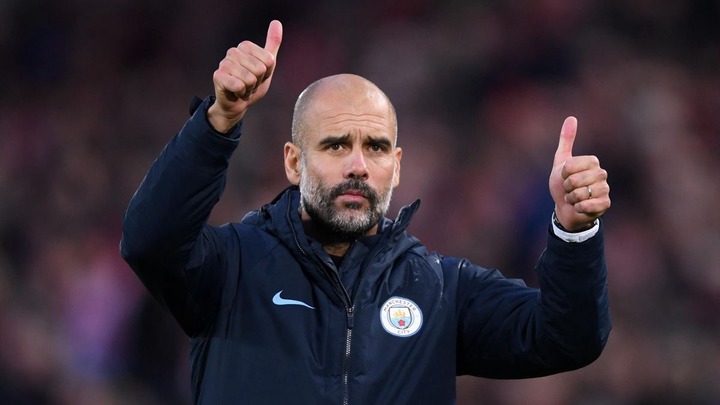 As City continues to hunt the champions league trophy this season, the Spanish manager Pep Guardiola reveals a club he fears in this tournament after seeing their previous impressive performance.
According to the Mirror, Guardiola has named his former club Bayern Munich as a club that he fears to play against in the next round saying it is a tough opponent for every club that has the ambition to win the title this season.
Guardiola says it will be tough for Manchester City to play against experienced Munich players who know what it means with the champions league and admits he is praying the Friday's draw to be friendly for his side.
Manchester City is after to win the treble this season and they have the opportunity to do so as they are still alive in the FA Cup, Champions League and with the premier league already in their hands.
Manchester City fans are hopeful their club will win this season champions league title. We will wait to see if the Manchester club could achieve it after several years of looking for it.
Content created and supplied by: Sirez.com (via Opera News )