Good News for the former beloved and celebrated Afc Leopards Captain and Middlefielder, Martin Imbalambala, after the Kenya Society for Blind offered to treat him for free and help him regain his eyesight.(fred arocho facebook).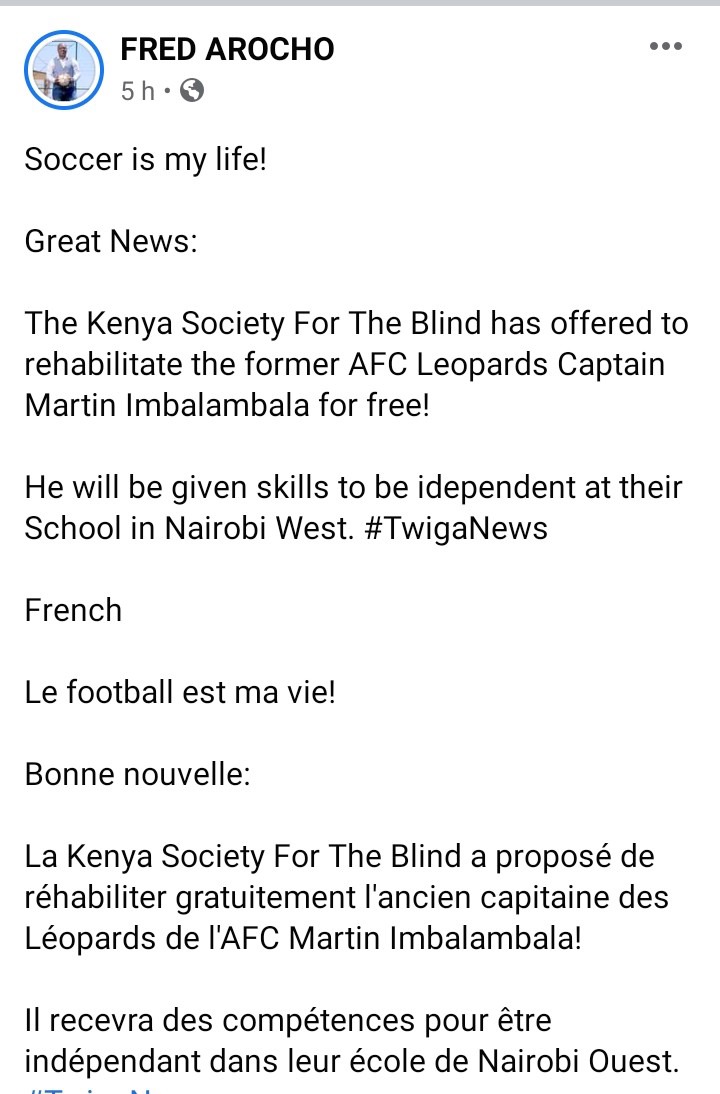 For those who don't know, Martin Imbalambala who is 31 years now, lost his eyesight in the year 2018,he was forced to quit football because he was unable to see, Imbalambala decided to go and seek medication, but he lacked money to pay the hospital checkup which was 4000 shillings per month, hence he didn't manage to go for check ups hence his situation worsened and he has been blind for 3 years now.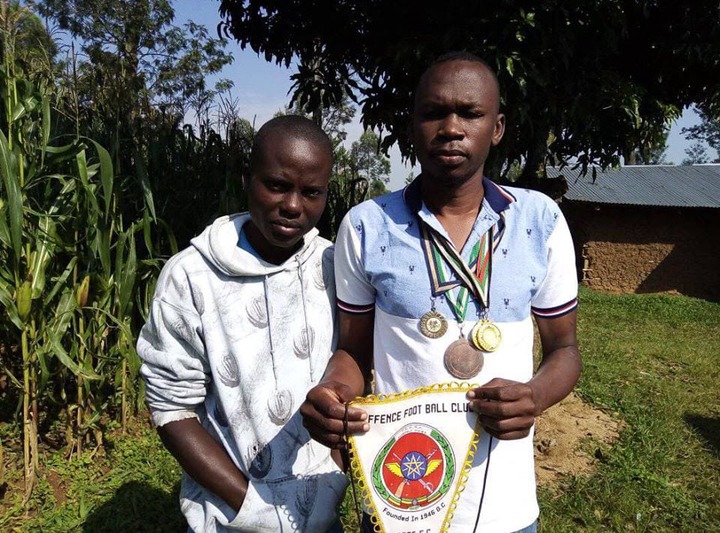 It is really very sad to see a player who entertained us in field and played a very big role for his club suffering like this and even being unable to pay for 4000 kenyan shillings for check up. It is true that In kenya they only celebrate you during good times, but when you are in difficulties you will suffer alone. Thanks to Kenya society for Blind for tracing Imbalambala and promising to help him.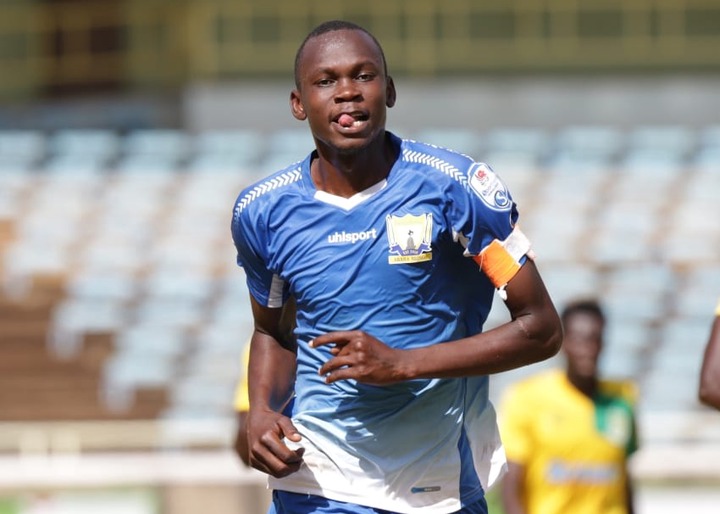 Content created and supplied by: Brianwanga269 (via Opera News )