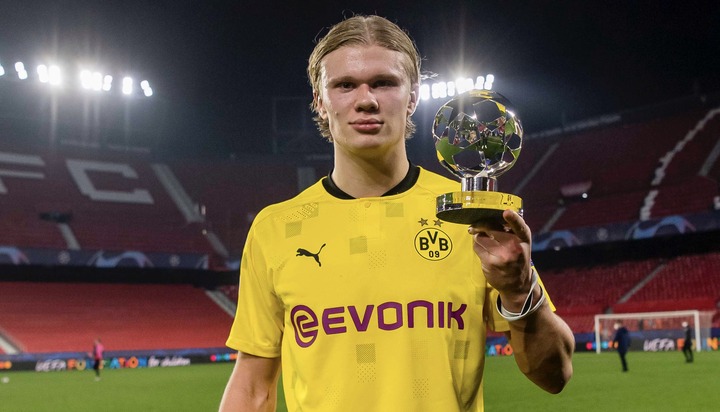 Borussia Dortmund finest young Player Erling Haaland has finally hinted of his main club of interest and a club he would like to join if he gets to exit his current club Borussia Dortmund.
Just after having had a very impressive moment in their match against Sevilla where he managed to score two classic goals, he only spoke of Real Madrid besides being much aware of other clubs who are fighting extra hard to have his official signature as a new signing.
Among the clubs who have all along been speaking of landing the new Champions league goal scoring machine are Chelsea, Manchester United, Liverpool and Real Madrid.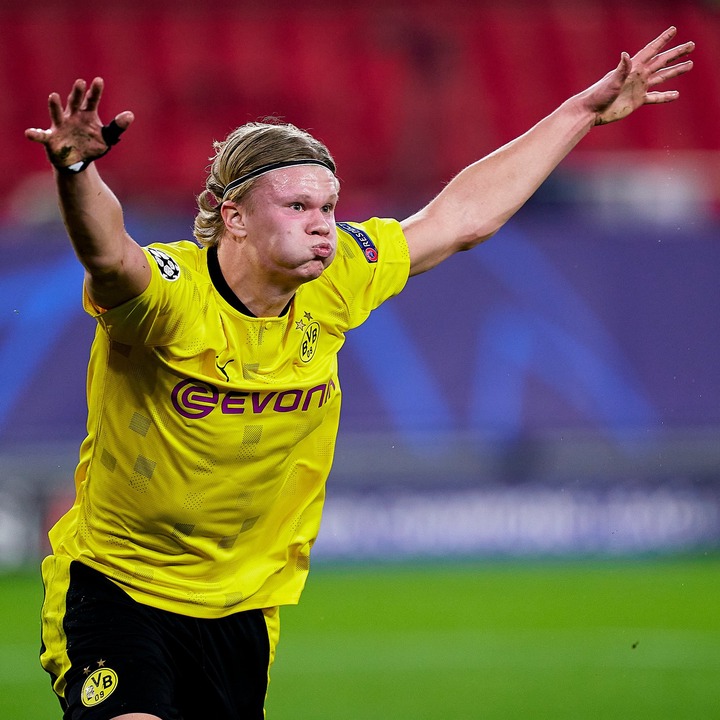 However, according to his yesterday's speech after the match he only pointed out Real Madrid where got to recognize their fans calling for him.
"Real Madrid fans want me? It is always nice when someone wants you! Tonight I wanna say thanks to Mbappe because when I saw him scoring three goals yesterday, it was an extra motivation, a boost for me,"- Erling Haaland.
The first two lines of the speech comes as a blow to other top clubs especially in England who have been highly interested in signing the Dortmund's forward even before Real Madrid could join the race.
Content created and supplied by: KE.Hyena (via Opera News )