For the past few days, lawyer cliff Ombeta has not been heard off. Some of the people claim that they tried to call him but could not reach him. However, he has shown up and told the kenyans that he was hospitalized for a heart attack. On his post he wrote, "In nairobi hospital. Got an attack.
Reason: CHOLESTEROL.
CAN YOU BELIEVE THAT?
Yet, it is true. https://t.co/NB8qPLfIYp"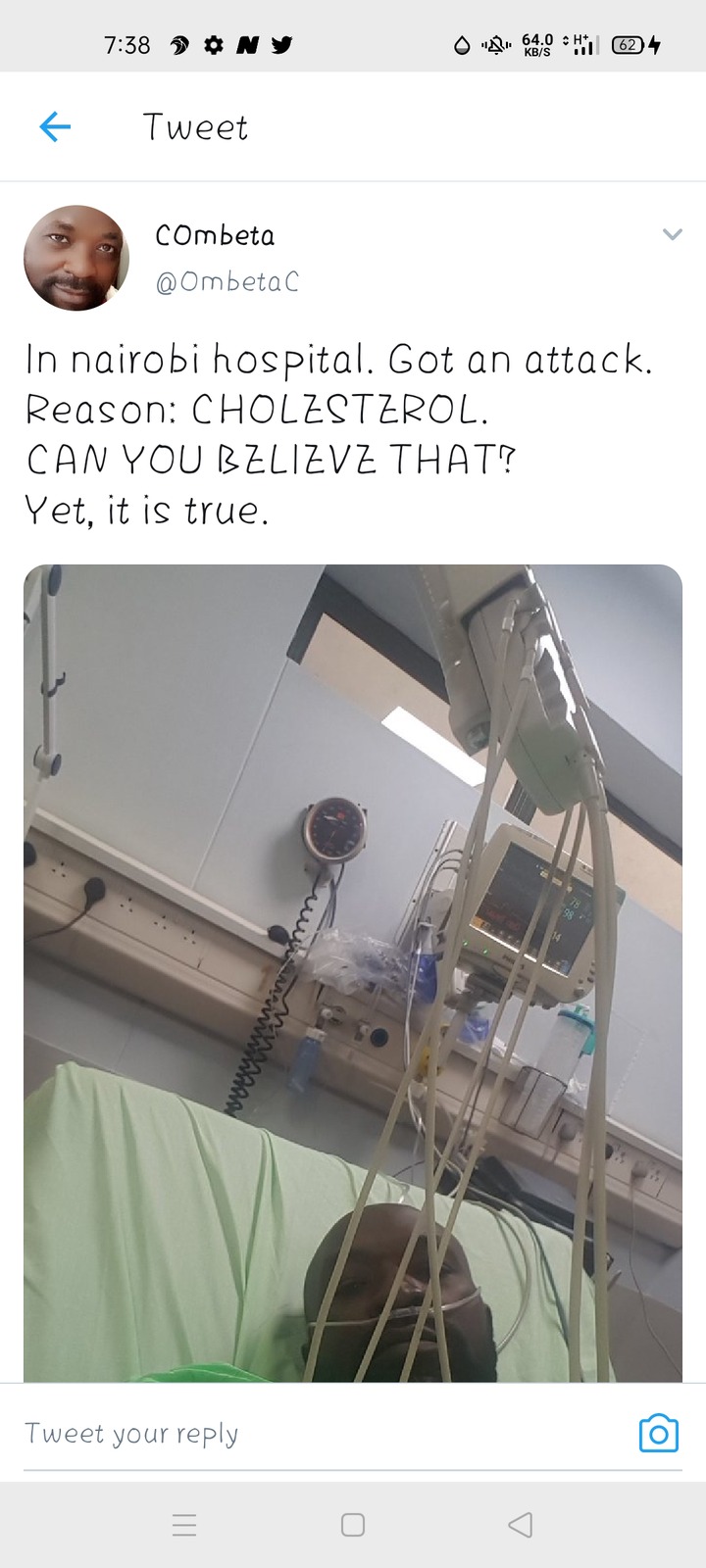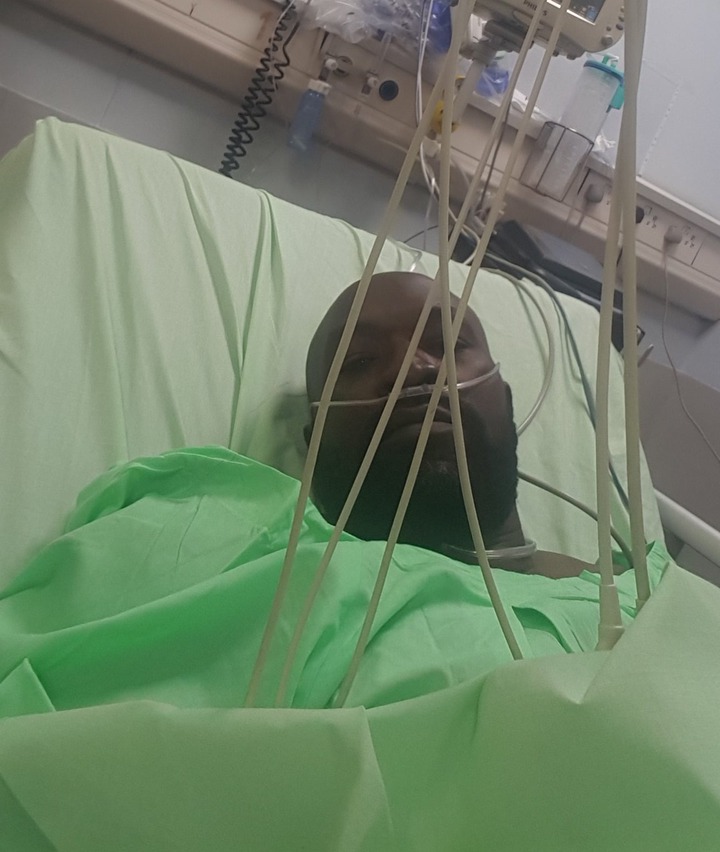 Here are some of the comments:
Silas: Pole sana Bro... quick recovery... no wonder I tried calling you 2 days ago; lines off. Praying for you
Dennis: It's normal,you can be slim from outside but fatty from inside. Autophagy will help you in future. Get well soon omogambi
Ibrahim: https://t.co/PLHlIcyaUN have been boxing tossing tires and everything that comes your way.been really fit.anyways nimeduwaa Kama https://t.co/qf5tJiHF1G are are a fighter.get well Senior.QR.
Kimathi: QR wakili...he lipid test checks the cholesterol levels....apparently,there are 2 types...the good and the bad cholesterol...am a not a doc...but that is what they told me..
Judy: Nimestuka yangu yote...the way you work out..the way you watch your diet kwanza the food portion. If you got cholesterol then I don't need a test to confirm my body is cholesterol loaded. Quickest recovery Wakili...this has scared me🙆🏾
Onyancha: Eish quick recovery omwabo,hope you gaining,gose totebie Kama ni ngumu as omogusii u be flown London?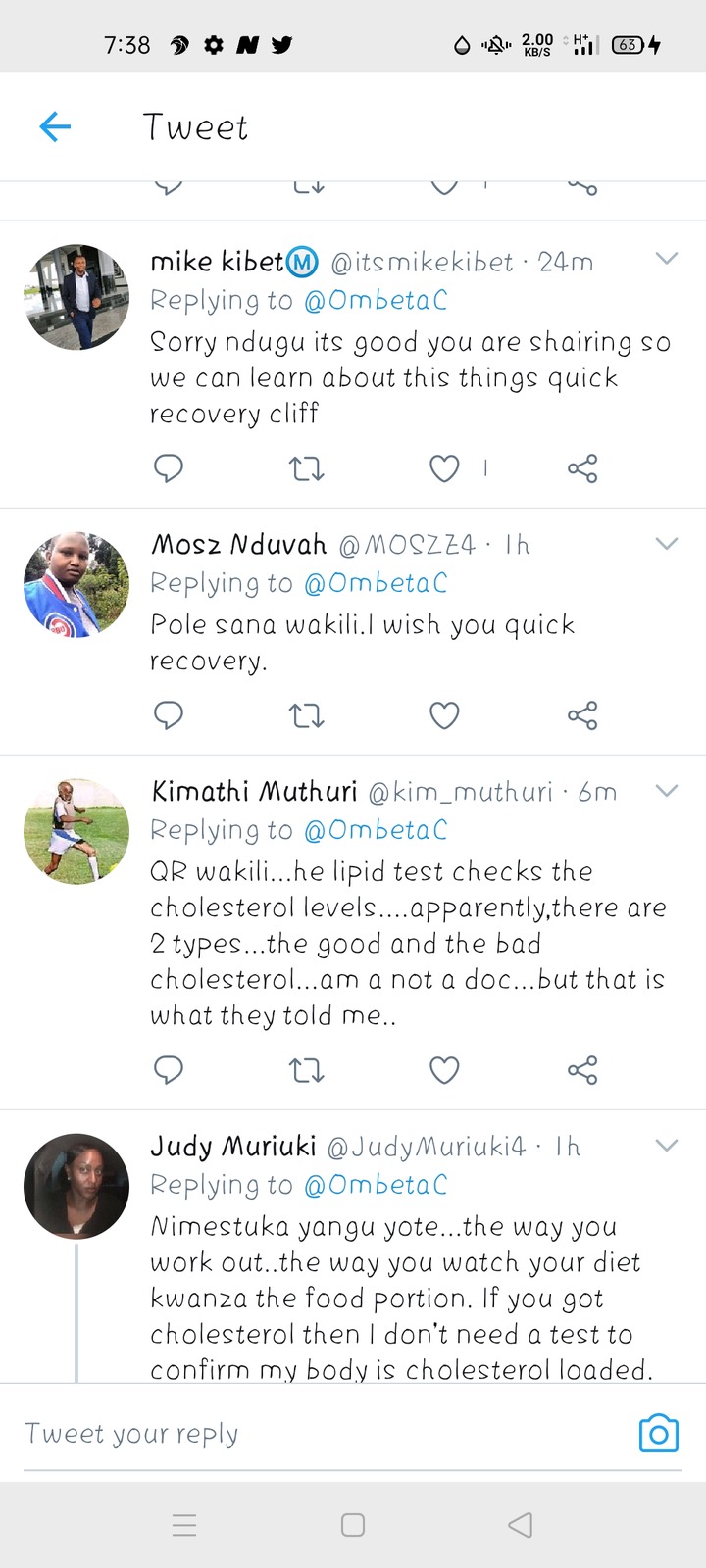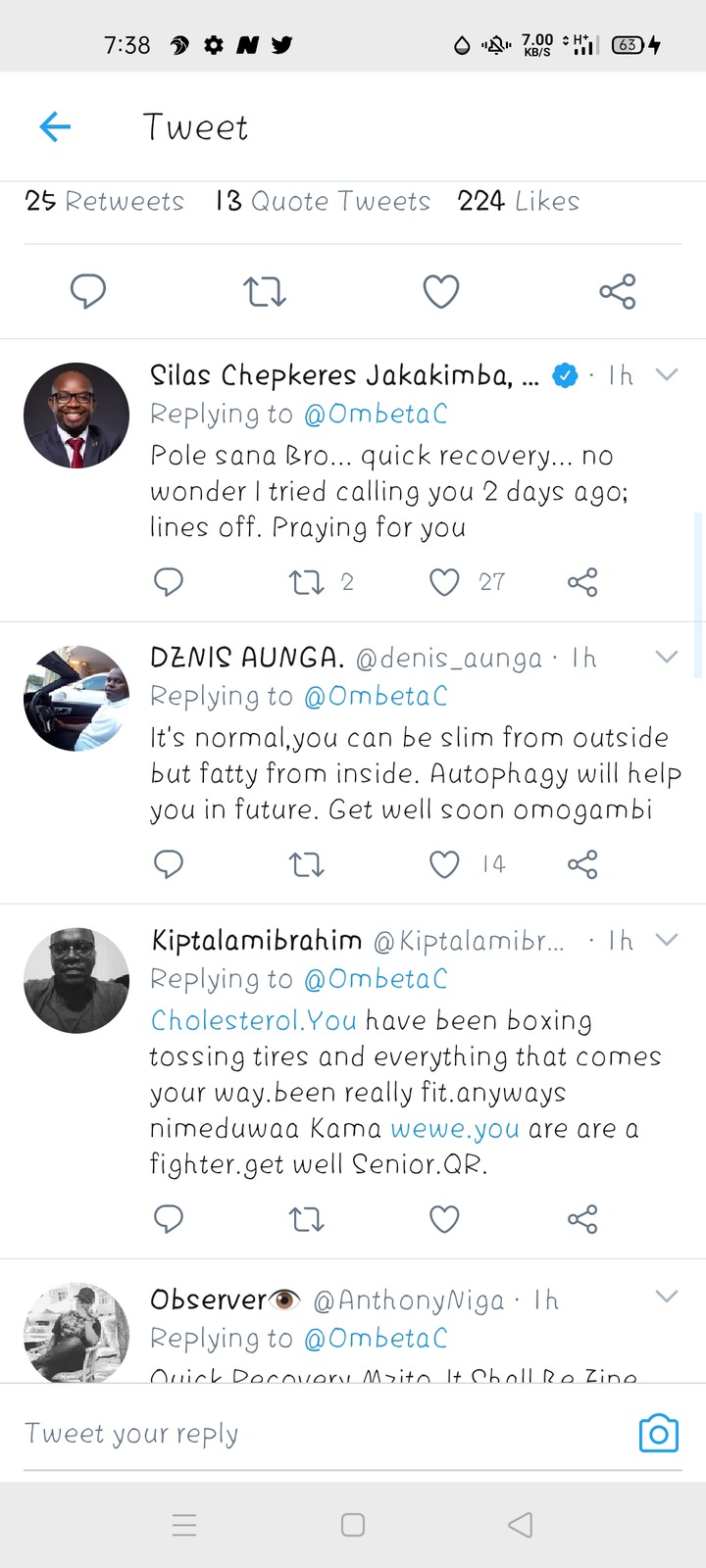 Content created and supplied by: @Nyamoko (via Opera News )