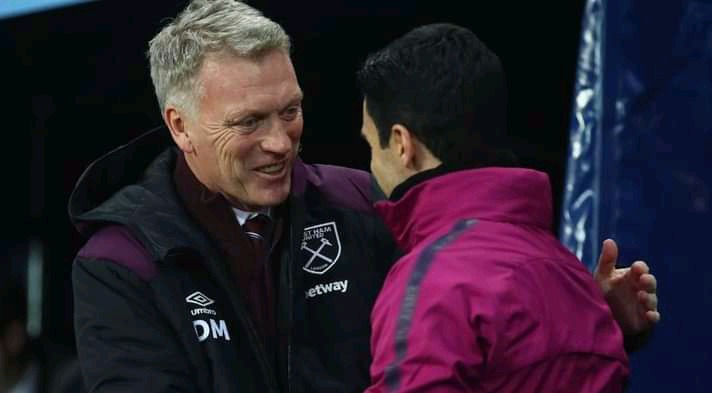 A recent opinionated question about Arsenal coach Mikel Arteta and Westham manager David Moyes, has left many football fans talking.
The question sought to determine whether Mikel Arteta, could manage what David Moyes has since managed, with his significantly weaker Westham side.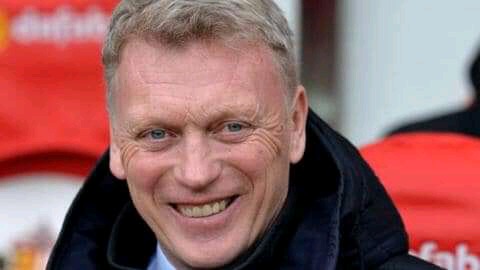 While David Moyes has currently guided his team in a top 4 position against all odds, Arsenal are currently in 10th place and they could drop even further before the season ends. "If Mikel Arteta was managing Arsenal, would they even be in top 4? Think about that for a moment."
The question read. According to some of the fans who responded to the question, Mikel Arteta was seriously underachieving, compared to David Moyes at Westham, because Moyes' squad was nowhere near Arteta's in terms of quality.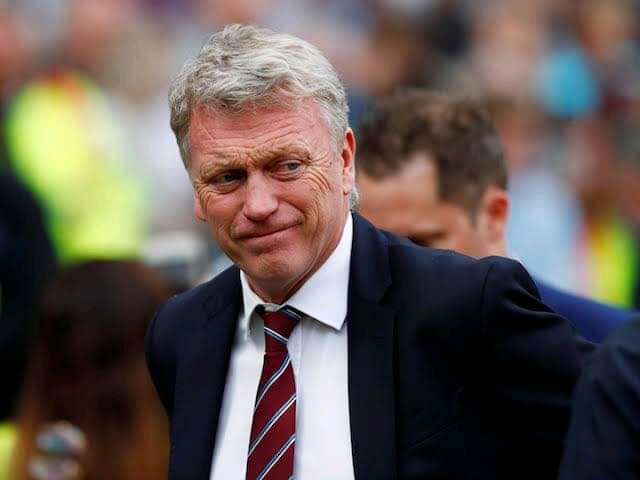 Others, defended Arteta, asking for the Arsenal manager to be given more time, because he was yet to acquire players of the required standards at Arsenal.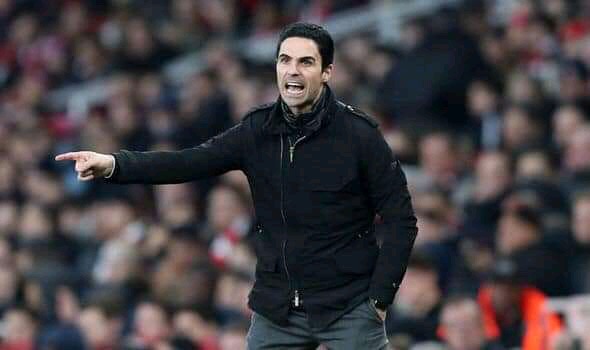 However, most fans agreed that David Moyes, would definitely be able to Improve Arsenal, if he made them play football like his Westham team. Arteta, on the other hand, was told that he would move Westham into a relegation battle.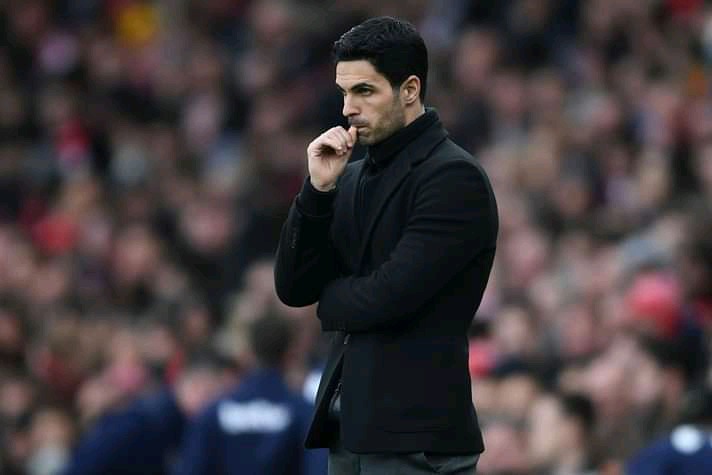 Arsenal fans moved to criticize Moyes' tactics but it was put to them that Mikel Arteta's side was not like past Arsene Wenger teams which were defined by good possession football.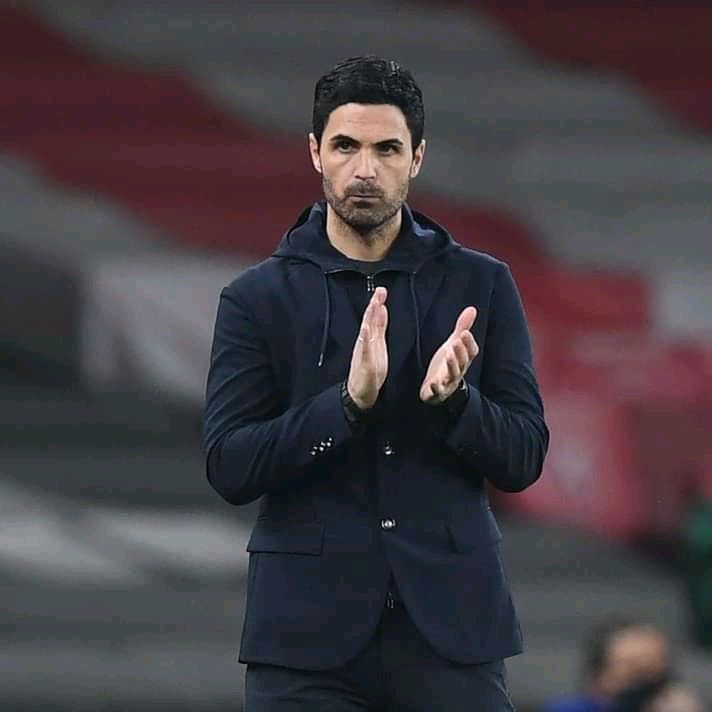 Would Arteta be able to achieve what Moyes has done at Westham? Who do you think is the better coach between Moyes and Arteta. Here are some of the reactions by fans.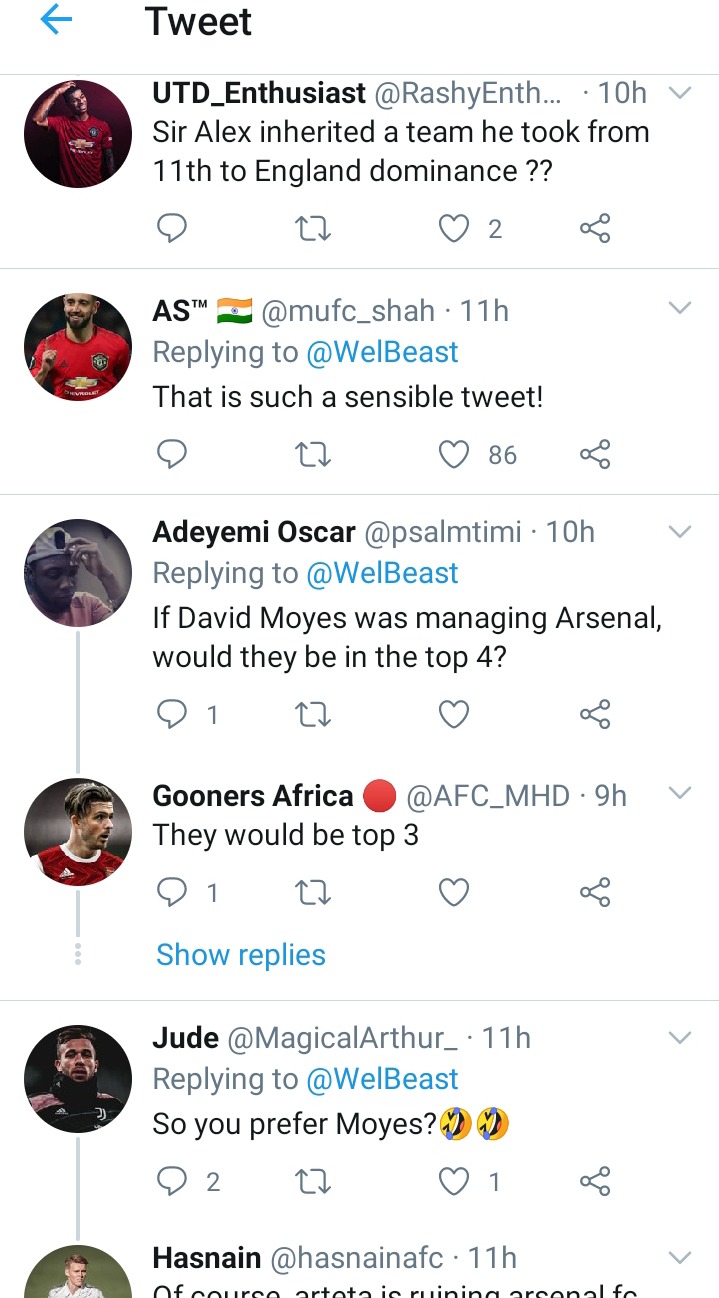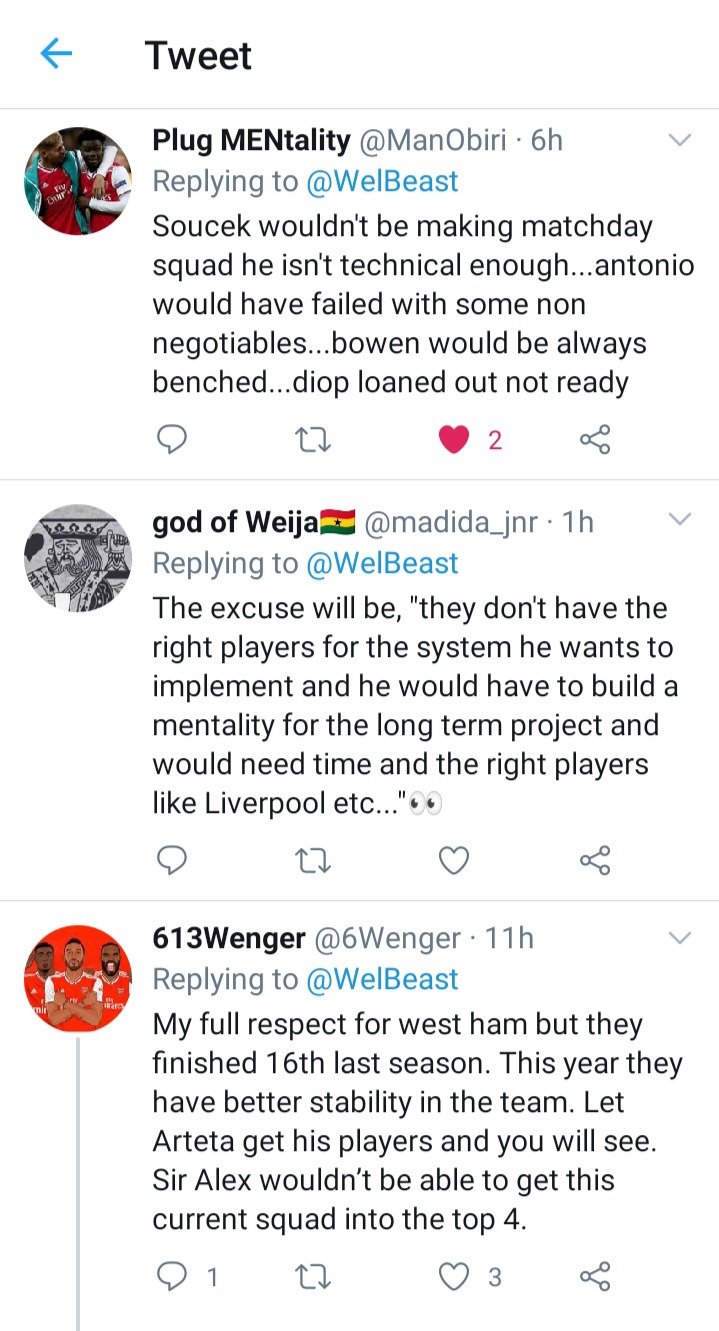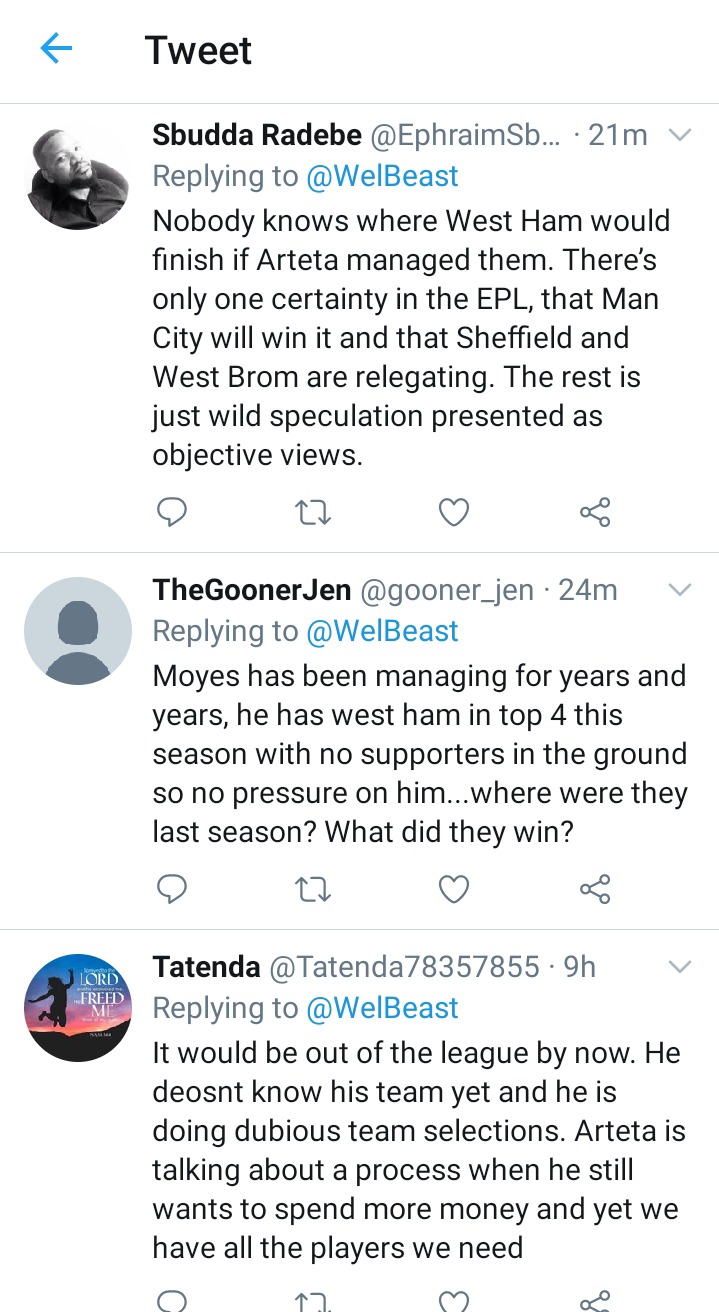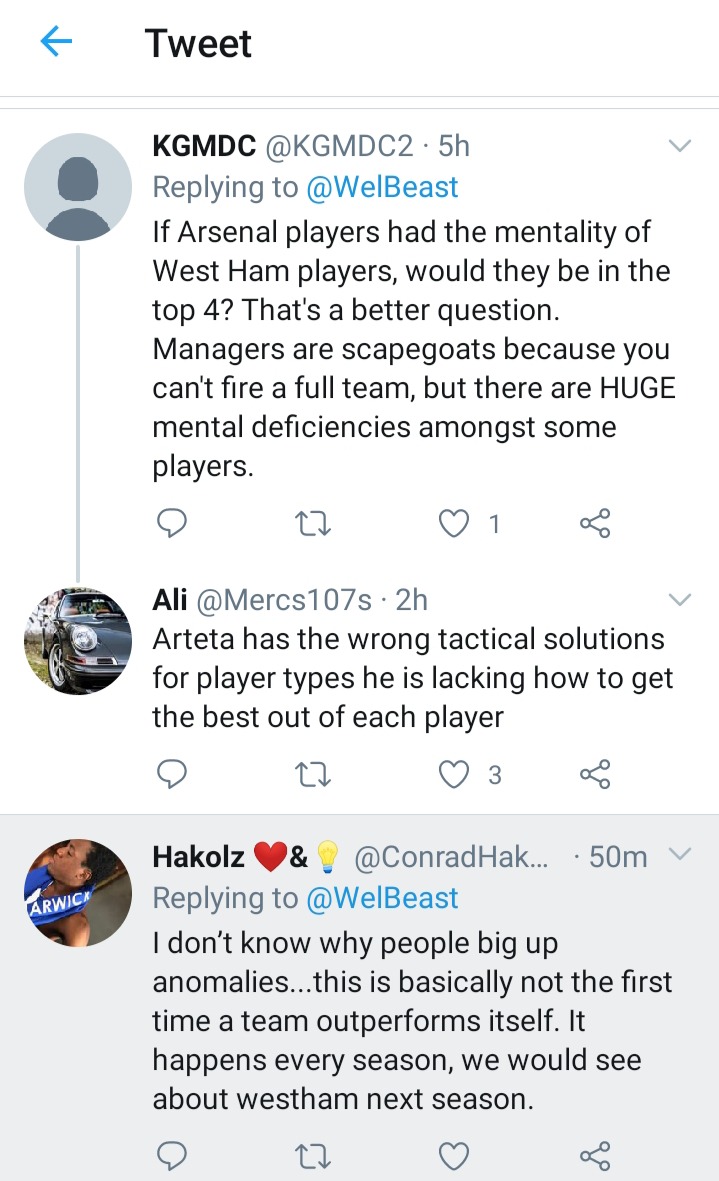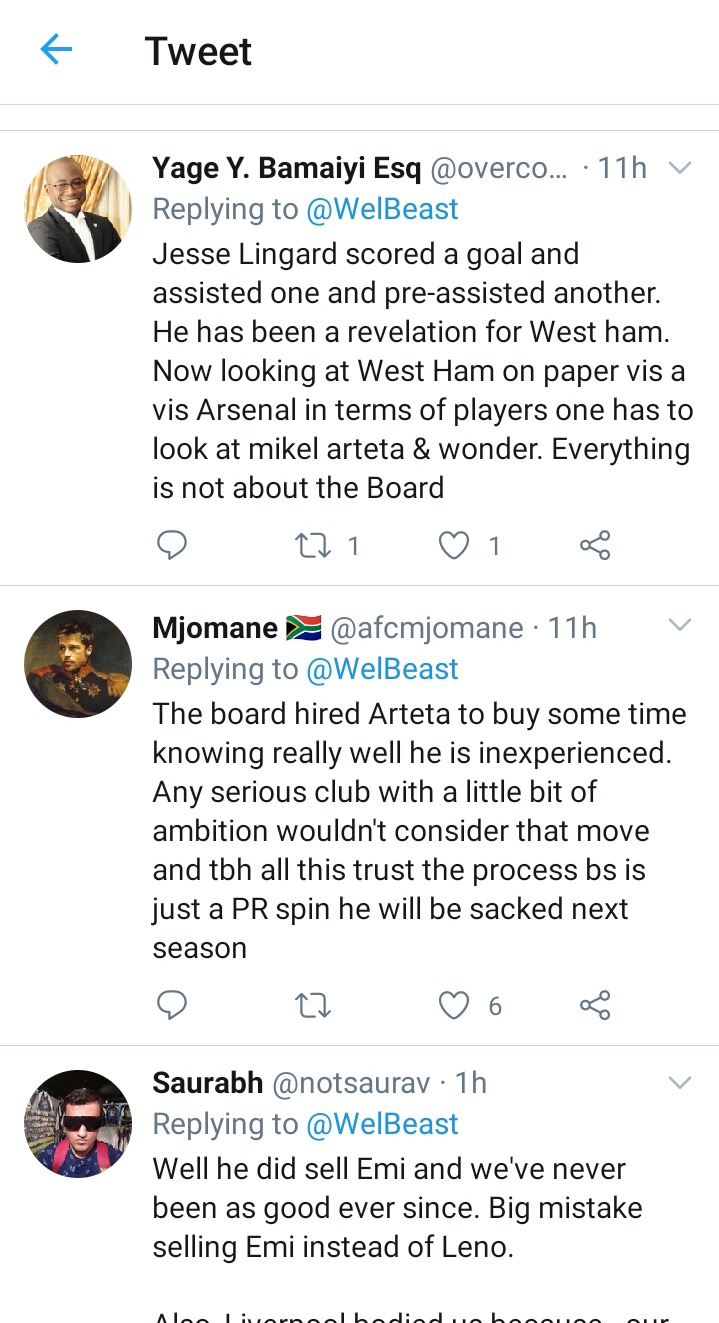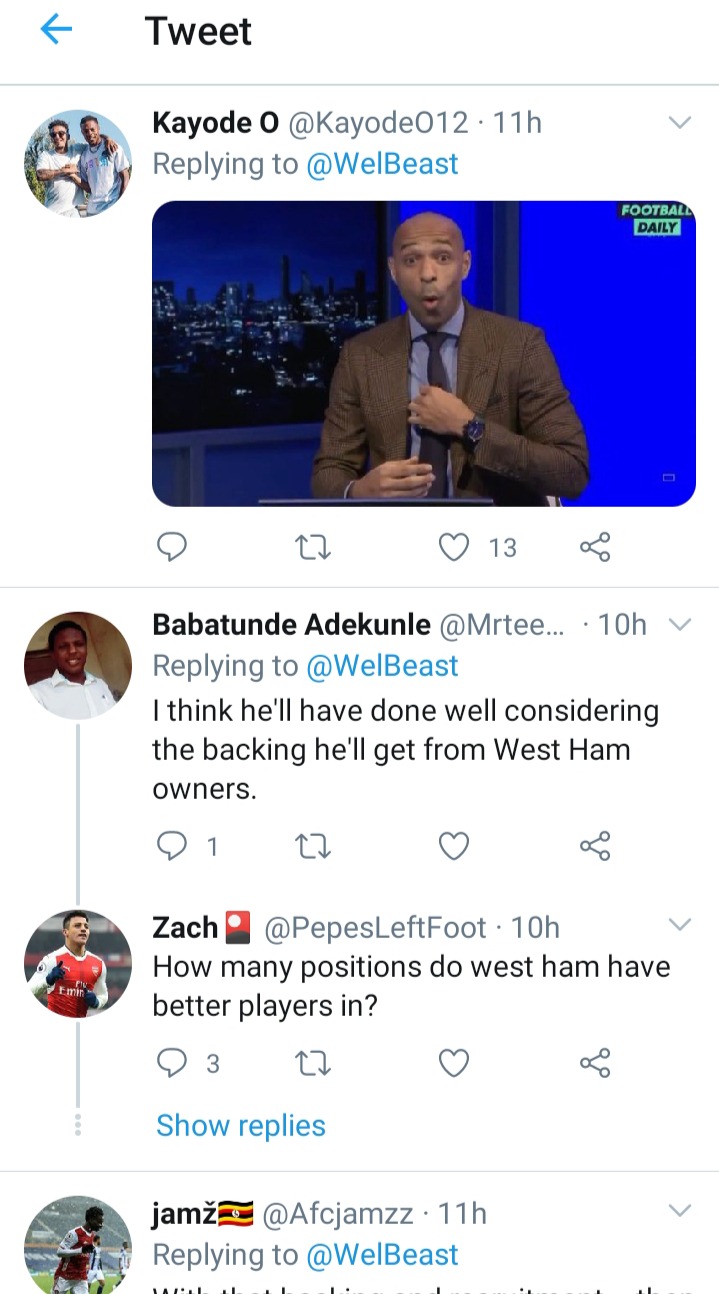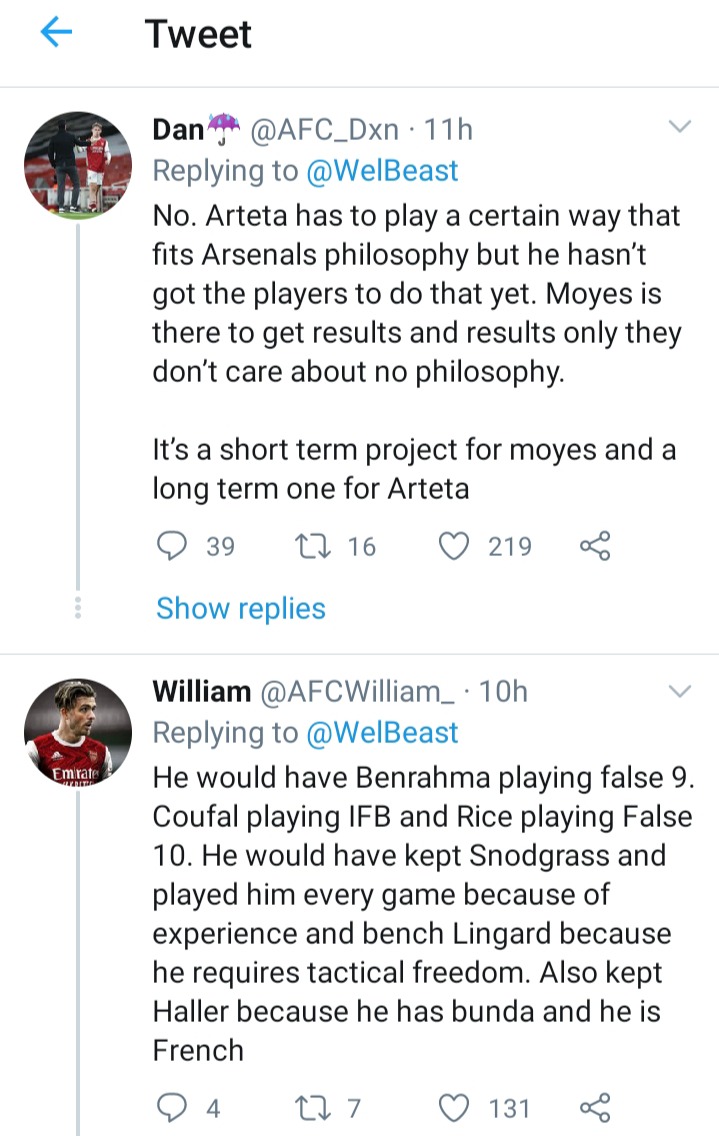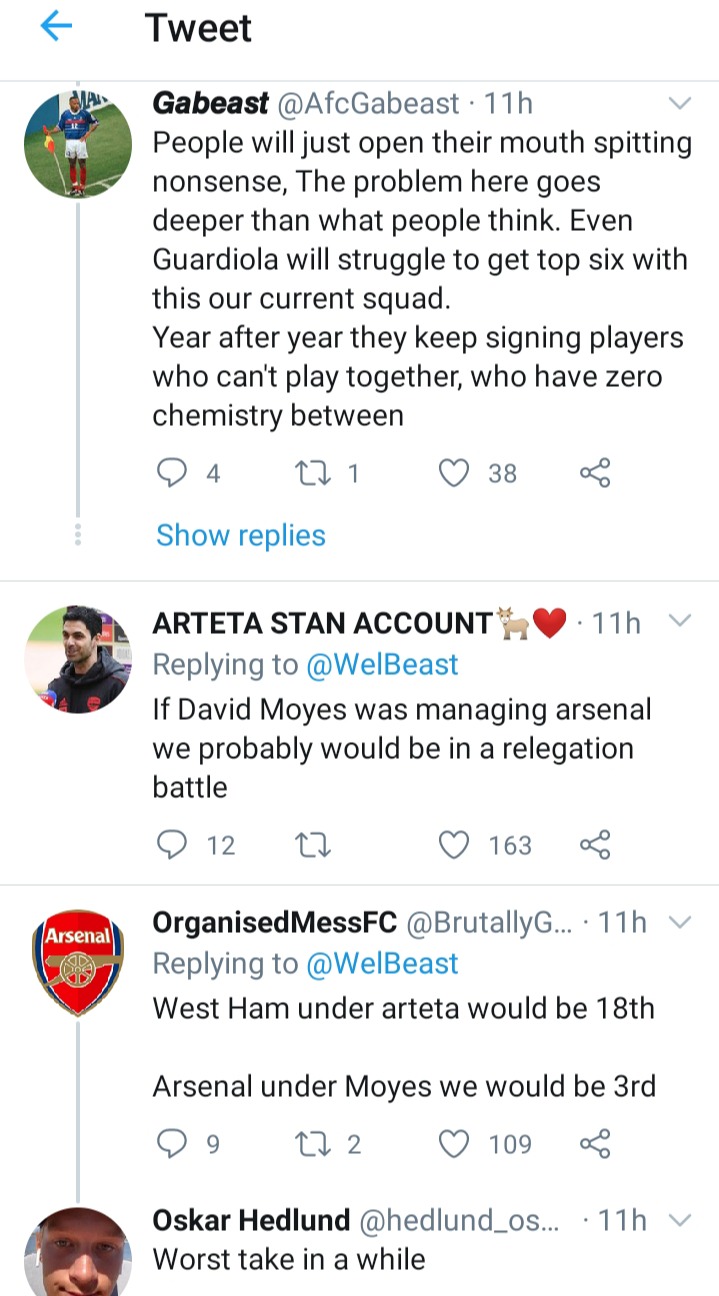 Content created and supplied by: BobMurimiNdwiga (via Opera News )