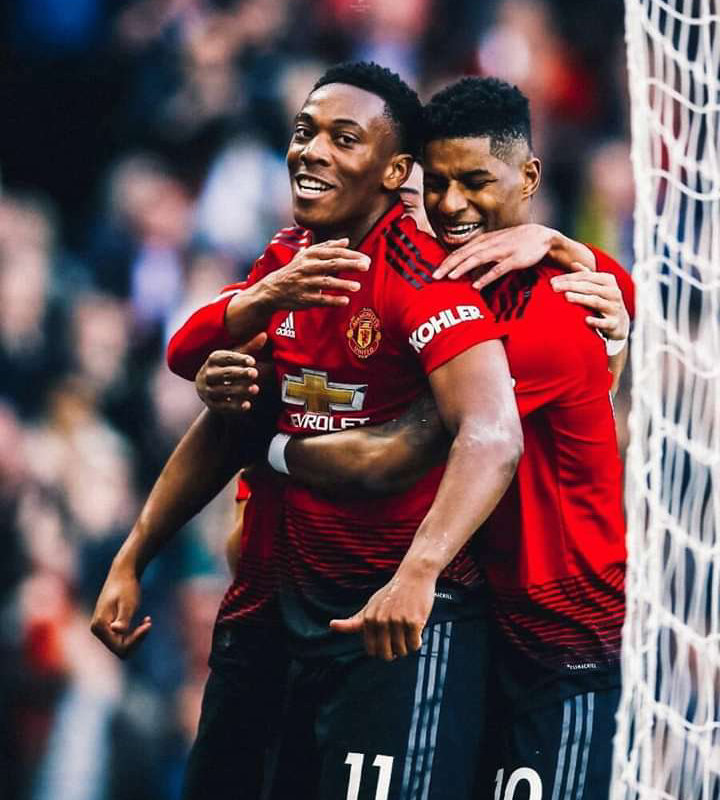 The top players in the Manchester United team ,Marcus rashford and Anthony martial have know Mark 250 games in the top team of the Manchester United
The two players are known to be best scoring players and have give the team to be in a best position in the premium league ,know being position two in the premium league after Manchester United .
The players know in the 259 games played ,Marcus rashford know have 83 goals while Anthony martial have 78 goals in the matches they have played .
On Sunday 14 Feb , the Manchester United team will have a match with west Bromwich and this it may probably give a chance for Manchester United to win and gain 3 points .
Know Manchester United have 45 points ,while the leading team Manchester city have 50 points ,the West Bromwich team which is to play with Manchester United on Sunday currently are position 19 with only 12 points.
Content created and supplied by: Kibetpyegon (via Opera News )