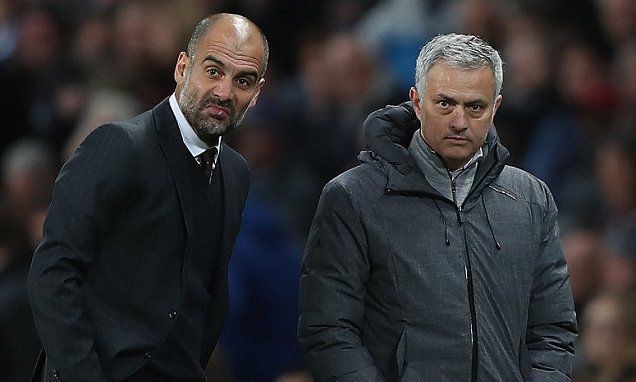 The two are great managers with a lot of experience known for their tactical skills in plays.They are amongst the highest ranked football managers in the whole world. Today's clash at Etihad stadium is therefore expected to be a very tough match as the two teams have been performing well both in their league matches and the premier league
Manchester city, that won their crucial match against Liverpool in the previous weekend have a higher posibility to win yhis match as the team showcased great football despite the lacking of the most crucial players like De bruyne and Awuero to injury. We saw very impressive play from the youngstar Foden and the great midfielder Gundogan ,who has taken the footstep of Silva play nice football that enabled them to beat liverpool 4- 1 this was truly a great win.
Tottenham are lacking one of their key players no wonder they have not been performing to the expected limits .Kane who is out of the pitch due to a major injury ,gives the team hard time and the coach in general as he was used to play both Son and Kane ,and for sure it was a great combination. Having struck many goals against many teams in various competitions.
The Citizens are expecting to have their vital goal and assist machine De bruyne at the midfield today .This will be a greta boost for the team and will make them perform even better. This at the same time is another strike on Tottenham as the Citizens are bow going to be even stronger.
Let's meet after 90'of play. And remember to follow my channel for this and other exclusive sport content.
Content created and supplied by: OnundamalachJayson (via Opera News )