Many expected Hazard would shine in Real Madrid but since his arrival in 2019 ,he has been prone to injuries that have kept him out of the field.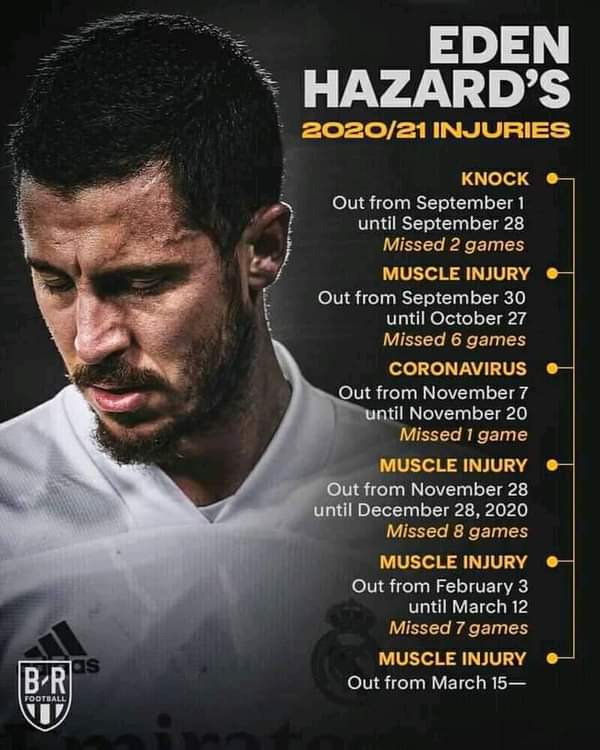 Here are the injuries that have kept the Belgian international out of play .
1.knock.
He suffered a knock that made him ruled out of play from September 1st until September 28th.Through this period,he missed two games.
2.Muscle Injury.
Ruled out from 30th September until October 27th.He missed six matches during this period.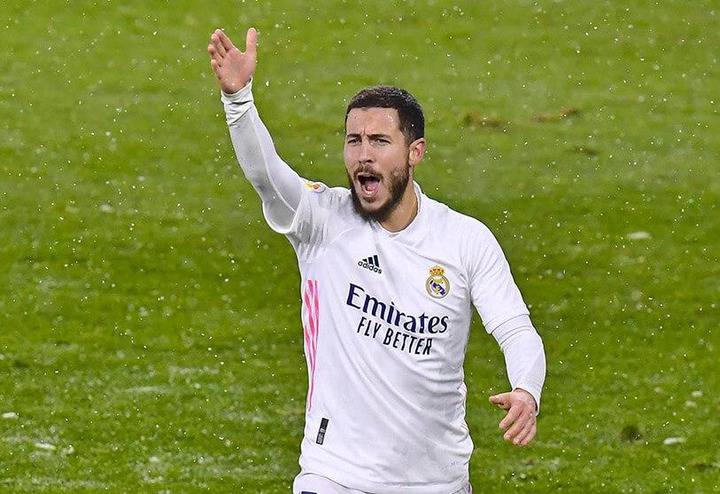 3.Corona virus.
Hazard contracted the covid 19 virus thus being out of play from 7th November until 20th November and missed only one game.
4.Muscle injury.
Eden suffered a muscle injury that made him ruled out from November 28th until December 28th 2020.He missed eight games during this period of injury recovery.
5.Muscle injury.
Suffered another muscle injury that kept him out from February 3rd until March 12th 2021.He missed seven games.
6.Muscle injury.
Hazard returned from injury and got some playing time last weekend as Madrid played Elche but unfortunately he suffered another muscle injury that will keep him out of play for some time.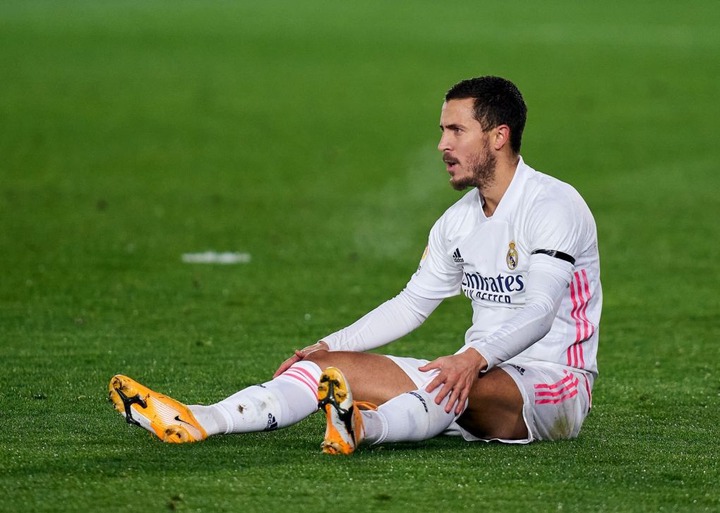 We wish him quick recovery and hope that he will get back into his form.
Content created and supplied by: Rashstan (via Opera News )