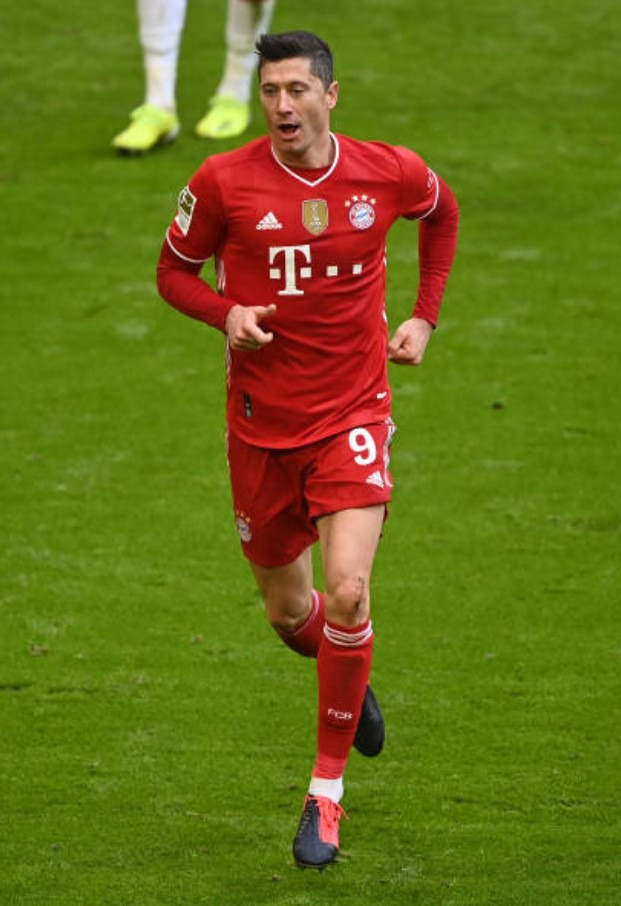 Last season it was evident that Robert Lewandowski was the outstanding player who would have won the 2020 Balloon D'or. Balloon D'or was not given last year as they postponed it due to covid 19. Many people believe that Lewandowski was robbed as he performed and achieved more than any other player last season.
Robert with Bayern Munich won the intercontinental treble. They won the Germans cup, The Bundesliga, the UEFA champions league and later they won the FIFA club world cup. Lewandowski finished as the Bundesliga top scorer with 34 goals and was second in Europe after Ciro Immobile from Lazio finished first with 35 goals. With this great performance from Bayern Munich and Robert Lewandowski it was clear that the Poland international would have taken home the most prestigious football award, Balloon D'or.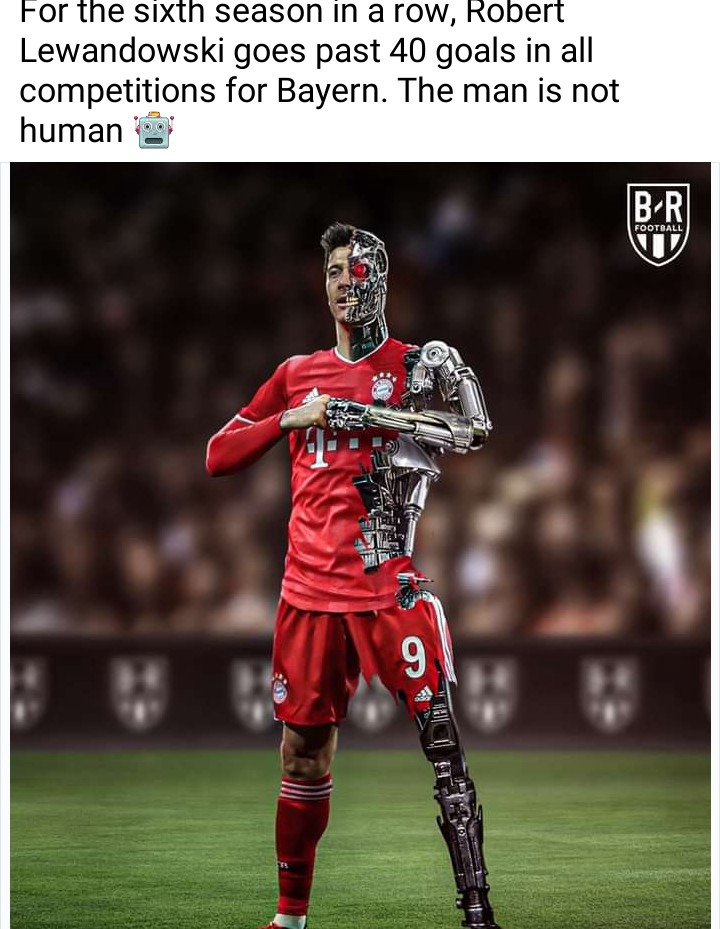 However, the Bayern Munich striker has not tired to fight for this season European golden shoe and the Balloon D'or as well. His performance is evident that he shall take home this prestigious awards. He is the current European top scorer for this season with 35 goals. He is ahead of his closet rivals Lionel Messi and Christiano Ronaldo with 12 clear goals.
Ronaldo and Messi both tie with 23 goals. Andre Silva and Erling Halland and are forth and fifth respectively with 21 goals. Romelu Lukaku and Luis Suarez follows with 19 goals each. Kylian Mbappe then follows with 18 goals as Mohammed Salah and Karim Benzema close the top ten with 17 goals each.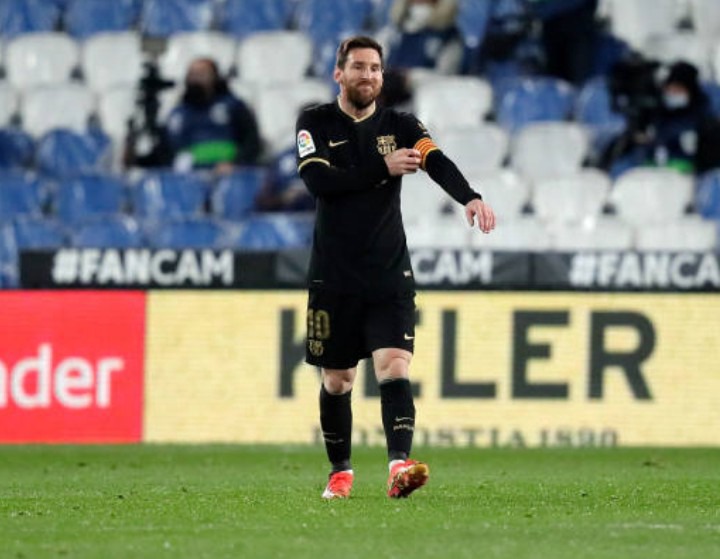 Is Robert Lewandowski human? This is a very big question in every football fan. The goal machine seems to be ruling the world of football over the past few years. He is already 35 goals to his name with nine games remaining for the season to come to an end. This is the European golden shoe and the Balloon D'or waiting him and hopefully he shall not be robbed this time.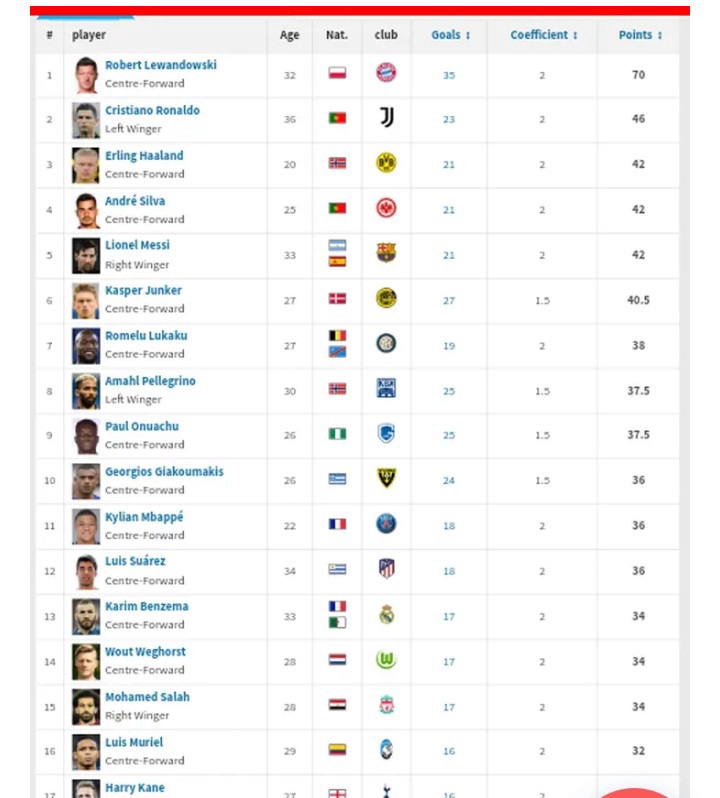 Follow us for more great articles daily and please share with your friends. Share with us your views in the comments section and click the like button.
Content created and supplied by: Sports-Arena (via Opera News )