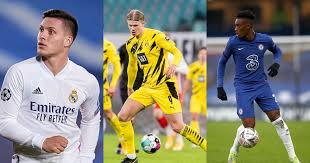 Manchester United have been out in the cold as far as the grabbing of trophies is concerned. The last time they won the premier league trophy was more than eight years ago and since then they have struggled to even get to the second position in the table. Old Trafford has seen several managers come and go after Sir Alex Ferguson.
But Ole Gunnar Solskjaer has tried his best. Manchester United now sit second on the table after 29 matches. They sit second on the table after losing the first place to Manchester City who's form has been been unbelievable. But will United give City a competition with 14 points separating them? In my considered opinion It will be hard for Manchester United to compete for the premier trophy this Season.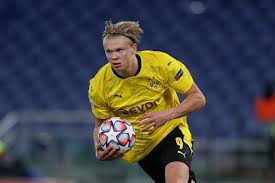 Manchester United can compete for the premier league title next season if they manage to get a strong and tactful forward. One of the players who have been seen to provide united with what they need is Erling Haaland who currently play for Borussia Dortmund. The Norwegian has 27 goals already this season in all competitions. Erling Haaland has the sensation that Ole Gunnar Solskjaer needs to complete his race for the trophy.
Content created and supplied by: BetPredikta (via Opera News )