Pep Guardiola was the best manager of the decade and he was awarded. There are robberies in football but not everything is a robbery like that award he really deserved it if you ask anyone.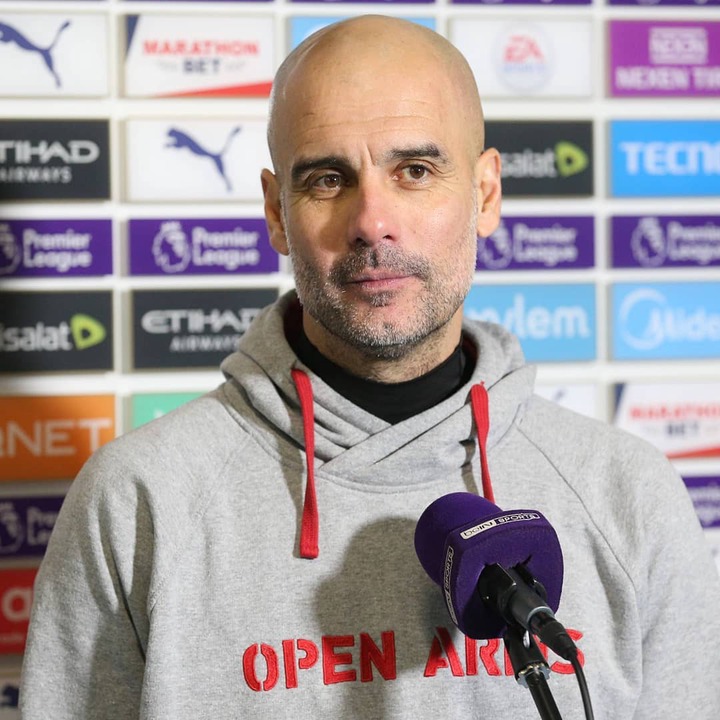 During his time at Barcelona where he won two champions league title and everyone says that the Guardiola's Barcelona was the best team ever. He moved to Bayern although he didn't win the Champions League, Bayern Munich really loved him. There was a time the director of Bayern was asked how did he feel when Guardiola said that he is leaving and he said that he broke into tears because they loved him.
' I remember Pep called me one day so that we could talk. When he told me that he wants to go to an new league and Manchester City in particular I really broke into tears. Everyone really loved Pep Guardiola and we didn't want him to leave.'
However the Champions League draw has been made and Manchester City will face Borrusia Dortmund where their former player Jadon Sancho is shining. When Pep Guardiola was being interviewed about Sancho he showed that his shining doesn't make him regret to sell him.
' We wanted him to stay but he decided to leave, when they decide to leave all we can do is let them leave, I wish him all the best except when he plays against us. If he's happy, I'm happy.' Pep said.
Content created and supplied by: Cmogere (via Opera News )