Mercedes-Benz Stadium is the recently opened new stadium of NFL team Atalanta Falcons and MLS team Atalanta United FC.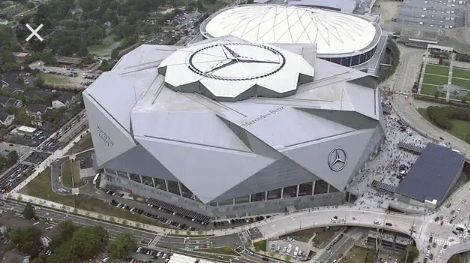 First plans for the construction of a new stadium for Atalanta Falcons were made in 2010 ,which became concrete in 2012. In the next year funding was arranged and designs were finalised, resulting in the start of construction in May 2014. The stadium was scheduled to be completed in early 2017, at the start of Atalanta United's first season in the MLS, but that did not make that deadline due to construction delays.
Instead, the stadium was officially opened on 26th August 2017 with a pre-season game of the Atalanta Falcons Vs Arizona Cardinals.
The configuration of the stadium can be altered depending on the weather it hosts NFL football games or MLA soccer games, with retractable seating being moved closer to the pitch for soccer games preventing large gaps between pitch and stands.
Initially, a special soccer configuration with capacity of 32,000, closing the upper tiers, had been envisioned, but due to the high demand this was later increased to 42,500 including the middle tier. Still demand for Atalanta's games regularly superseded that resulting in the stadium fully opened for many games.
The stadium has a retractable roof that consists of triangular panels that open and close like a photo camera. It is furthermore equipped with a 360 degree HD video halo board built in the roof. Look at these amazing pictures of the stadium.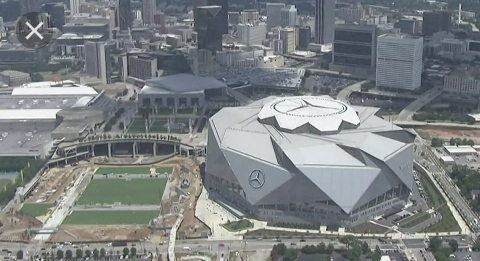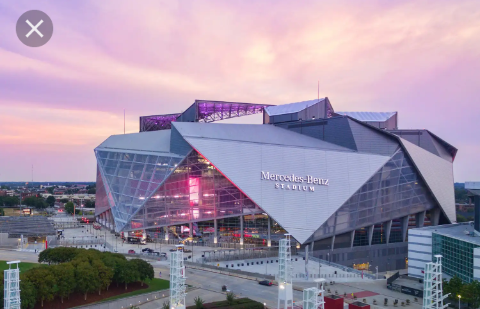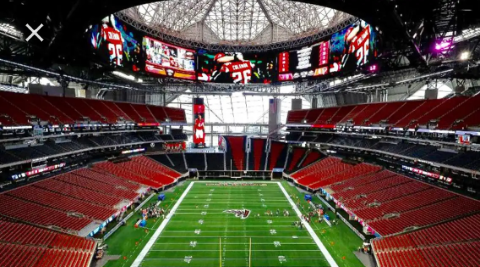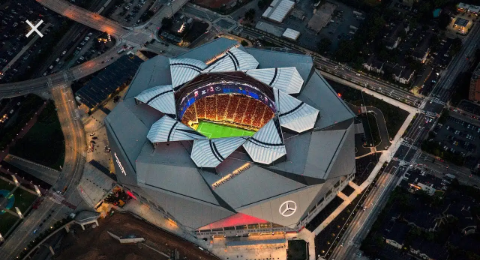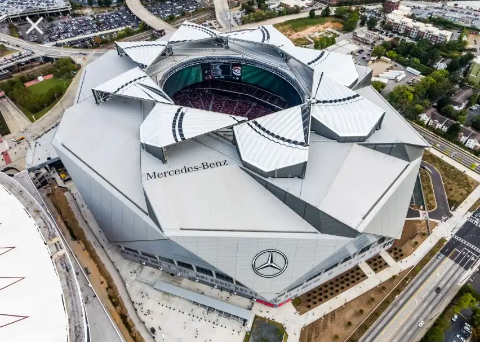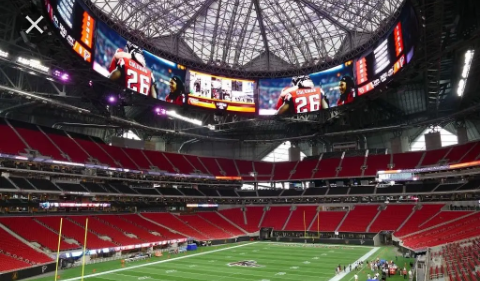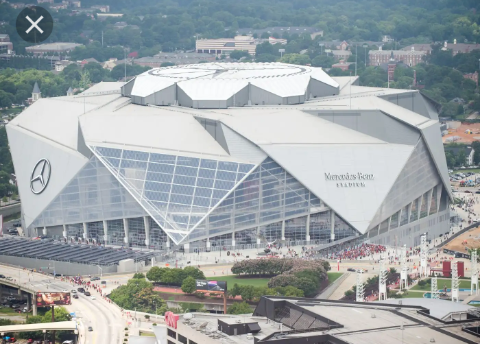 Content created and supplied by: Wesleycchelz (via Opera News )