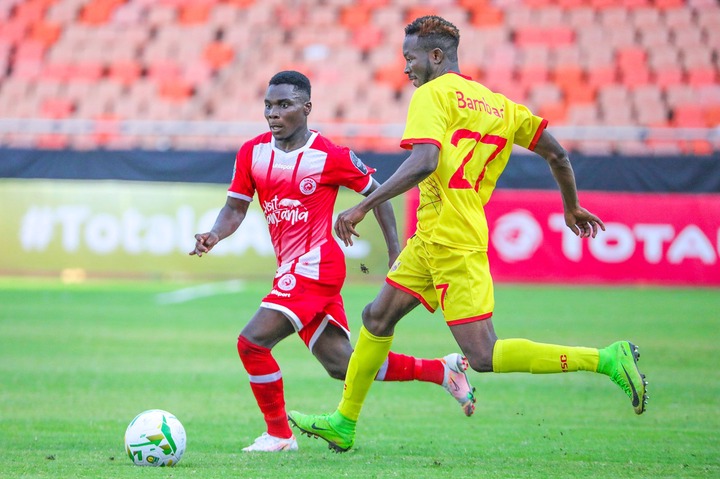 Tanzania's Simba Football Club continued its dominance in the ongoing African Champions League after beating Al Merrikh of Sudan 3-0.
Simba collected all three points in a one-sided match played on Tuesday in Tanzania. Miquissone found the back of the net after 18 minutes.
The lead was doubled in the 38th minuted after a super goal from Hussein. Maguli took the game beyond the opponent's hope by scoring a third goal just after the 50th minute.
The victory now gives the Lions 10 points after four games.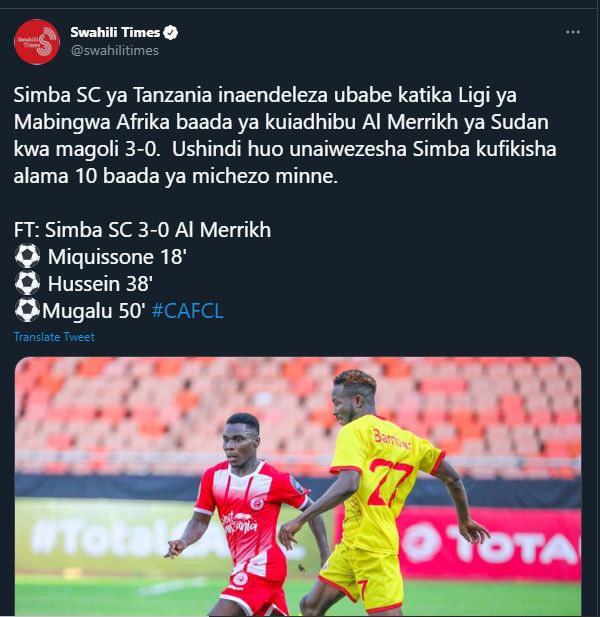 However, Simba's win did not go down well after the opponent team accused the team of allegedly making its player contract the delay COVID-19 disease that saw them miss the match.
At least eight players of Al Merrikh returned positive COVID-19 results ahead of the match. Since FIFA law does not allow such players to play, they had to miss the match.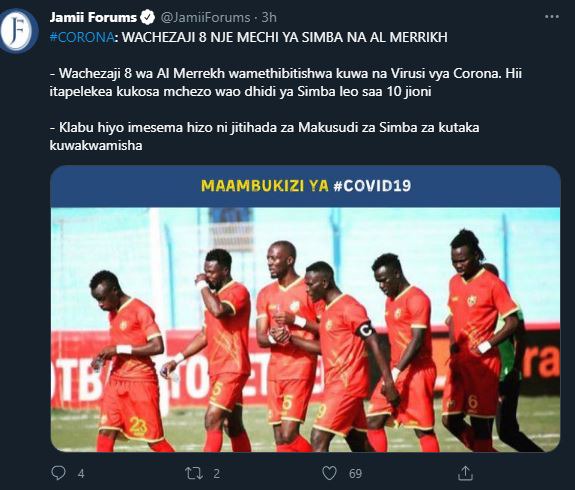 "Klabu hiyo imesema hizo ni jitihada za Makusudi za Simba za kutaka kuwakwamisha," the source reported, which loosely translates to
(The club said that was a deliberate attempt by the Simba FC club to beat them)
Content created and supplied by: pmeja (via Opera News )