Erling Halaand and Kylian Mbappe have taken the football world by storm. They are regarded as the heirs to Messi and Ronaldo who are aging. Halaand's future is not guaranteed at Borrusia Dortmund. He wants to play in a bigger club. All the top six clubs in the world have shown interest in the goal machine. Chelsea, Manchester City, Barcelona, Real Madrid and Bayern Munich are in the race to sign him up this summer. Borrusia Dortmund expect nothing less than £150 million on Halaand. His agent Mina Raiola has commenced talks with the five clubs who can afford him. He talked with both Real Madrid and Barcelona according to Fabrizio Romano. He will later fly with his father to England and face Chelsea and Manchester City management.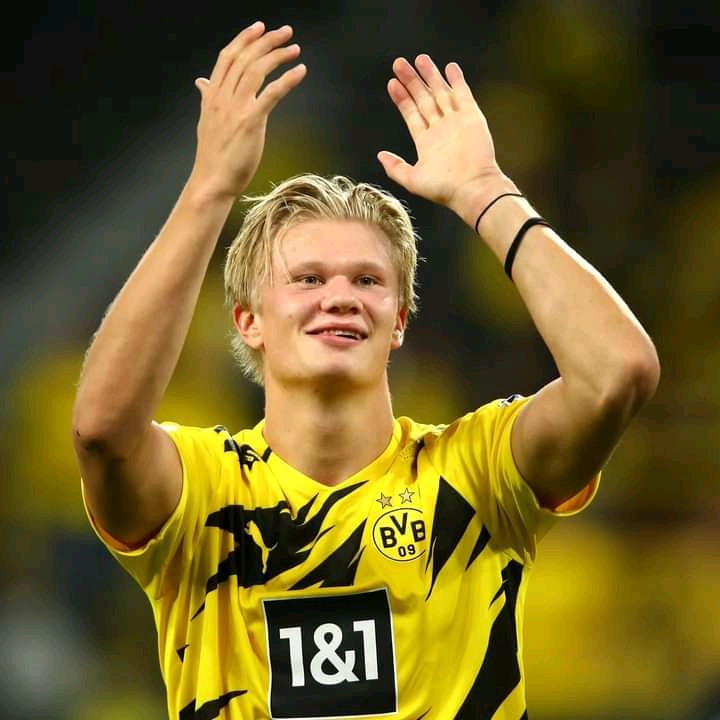 Halaand also continues to impress in the Bundesliga. He has confirmed to future club that he can be a reliable striker. He today responded to Chelsea and Barcelona Links. He claims that it is an honor being linked with big clubs. He stated that he never imagined that Barcelona and Chelsea could admire him and want to sign him. He however explained that his future is in the hands of Borrusia Dortmund. He further claims that his agent wants the best for him and will negotiate a good deal for him in the next club. He is eager to play in a bigger club and continue recording good stats. He then stated whether he goes to Barcelona or Chelsea, all he wants to do is score more goals. He however said that the rumors will not distract him currently. He is a Borrusia Dortmund player and wants to help them achieve Champions League football.
Chelsea and Barcelona fans, where should Halaand join next season?
Content created and supplied by: Crazylass (via Opera News )