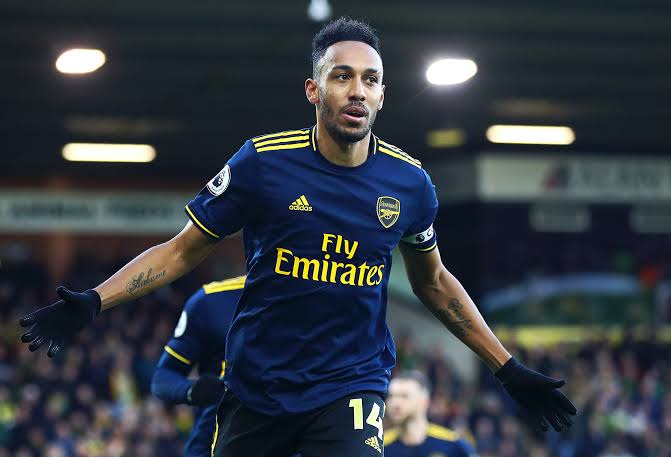 Arsenal star man who was back on Sunday and terrorising Leeds is now a man under investigation.The arsenal man who has been on leave was back to earn himself a first 11call up as a striker.He at end showed his form earning an hatrick.
Arsenal are investigating thesenegalese international for a possible breach in covid 19rules.The captain is did to have broken covid rules to get himself a tattoo.A video surfaced online showing the inking just days after Aubameyang had been given a time off the club.This was against the UK rules against covid as all mobiles and static tattoo parlours must remain closed during the pandemic.worst of the scenario is neither Aubameyang or the tattooist Nicolas was wearing a mask.It is not certain when the tatto was taken but it was uploaded 5days ago.Arsenal heads are yet to speak to the player and establish what had taken place.
The starman who has been on leave to check on his ailing mother resumed duty on Sunday against Leeds.He led Arsenal to a 4_1 win againts Leeds .He also bagged his first hatrick.
Content created and supplied by: Pierrepinto (via Opera News )